Four months ago, I had no idea how we were going to do it.
My husband and I chose to keep our kids home for virtual school. Our kiddos attend Carlisle Elementary School and we had the option of in-person or virtual, and we could opt-in or out every nine weeks.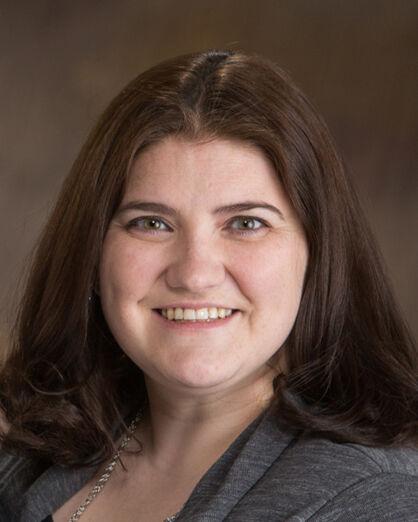 COVID-19 hit us hard. Being small business owners of an event-based business, my husband sought full-time work elsewhere. I was able to add hours at the Advocate and added another part-time job.
After that, what would be left for the kids? What would kindergarten look like virtually? Wasn't most of their day spent learning to share?
Would my accelerated third-grader fall behind because she wasn't there? Would the kids feel left out because we made this choice when so many friends were in the school building?
Within weeks, my fears were put to rest.
My kiddos are thriving. Here are some things I've learned since August.
1) Parent attitude is everything. If you think masks are stupid, your kids are going to hate wearing masks. If you think music lessons don't translate well digitally, your kid will agree and loathe those days.
2) Space is important. They need their own desks, in quiet places. I don't believe kids set up on a tablet in the living room with other siblings and pets running around is effective. A computer with a mouse at a desk has been important for us.
3) Learn to be flexible. This has been a learning moment for us. Lessons aren't always linked correctly (gasp! Teachers are human!). Zoom doesn't always work. Google Classroom links can be broken. It's OK. Walk away for a minute and reestablish the learning routine once everyone (and everything) is refreshed. Managing expectations is a hard lesson to master.
4) Make them feel important. The child-parent dynamic is not your friend during school hours. Parents don't know anything, right? Teachers are so good at reeling mine back in when they need a little nudge. Open dialog is key and not playing the "parent role" during school hours will help the day go smoother.
5) Be prepared. I realize not every family situation could handle full-time virtual learning. Picking up materials from school and sorting them into their subject folders takes time. Cutting out kindergarten materials takes time. Sitting next to your 5-year-old for 2 hours a day can be rough when your to-do list is getting longer, but he can't read the instructions so you have to focus on him! Set reminders for each one-on-one meeting with your teacher, for small group time, morning meetings and each task. This will help keep you sane.
6) Give yourself grace. Kiddo forgot to sign in for a small group lesson? It's OK. Don't beat yourself up. Email the teacher and move on. Took a picture of an assignment but forgot to upload it? Do it when you think about it. Breath.
7) Technology is pretty cool. FlipGrid is awesome. Google Classroom is organized. Zoom is iffy. My kindergartener has learned computer skills that amaze me each day.
8) Teachers are as resilient as their students. Our two teachers are amazing. They spend time one-on-one with each child each week. They have small group reading lessons with the kids. They adapt daily, with changing class rosters weekly. My kids are NOT behind because of the skills and work Mrs. Craig and Miss Peace put in each day. They communicate on the fly.
9) Specials are special. For us, I wish P.E., art and music were taught in live lessons – but they still work recorded. Kids would be more engaged if they had to do the exercises in front of someone or tapped along the beat with their class. I've learned to dread specials.
10) Consistency is imperative. As most parents learn early-on, kids thrive in routines. Keep schedules the same. Don't let them skip assignments that don't have to be turned in. While one day might not matter, they'll find ways to skip them regularly. Stay on top of their assignments. It's a partnership!
I asked my 5-year-old what he liked about being virtual. His answers were pretty typical – he can wear pajamas if he wants and sleep longer in the morning. The school day is faster (we're usually done by 10 a.m.) and he gets to spend time with mommy.
He misses recess with his friends.
My third-grader said, "I still get to see my teacher and friends, but also be safe because COVID is there. Plus, I get 'home' way faster. I can pause the videos when I need to think about it."
Like her brother, the social aspect is what she misses.
"What I hate about virtually learning is that we don't have social time with our friends like we used to, especially at like lunchtime," she said.
Being aware of the lack of social time was important for me. We have one family that we quaranteam with – that's been invaluable. They talk to their friends via Facebook Messenger and we have virtual Girl Scouts, too. Am I worried they aren't getting the socialization they need? Not really. I think they can survive one little blip of a year with the tools we have in place.
What are your questions? I'm happy to chat.