As a faith leader in Indianola and a college educator in Des Moines, I've witnessed how much the experiences and opportunities LGBTQ people in Iowa encounter can depend on the specific community in which they live.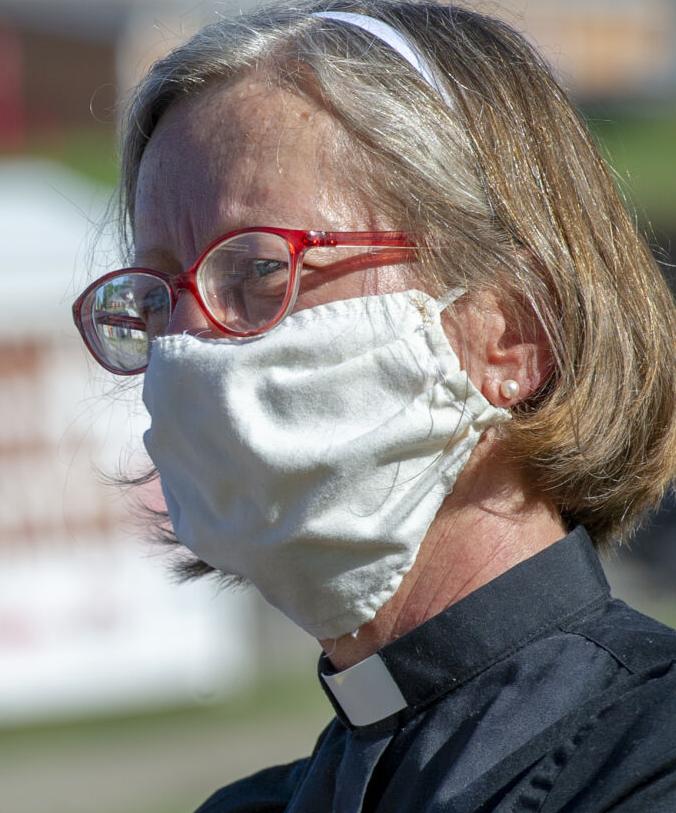 While my young adult students in the college community have moved beyond controversies about their peers' sexual orientation or gender identity, in smaller towns LGBTQ people encounter what is, at its best, a "Don't Ask, Don't Tell" attitude toward a central truth about their lives. The public schools in our small towns are a difficult place for young people who are "different" — causing many of them to move elsewhere when they become adults.
Our society can be better than that — but leadership plays the crucial role in helping us move beyond the divisions plaguing our nation today. For too many decades, Congress has neglected its responsibility to protect the LGBTQ community — but now with both parties offering proposals to add nondiscrimination protections to the law, 2021 could be different. I am hopeful that Senators Chuck Grassley and Joni Ernst will step up to help find common ground ensuring fairness and equality for all Americans. Leadership is needed to hammer  out the details of this critical legislation.
I'm a native Iowan — raised  in Ames — and I became a United Church of Christ minister in 1985. For the past 21 years, I've served as pastor of Crossroads United Church of Christ. Crossroads' formation decades ago was motivated in part by the aim of creating an open and affirming congregation welcoming LGBTQ members into our faith community. In recent years, we've remained outgoing in that commitment, regularly participating, for example, in Des Moines' annual Pride celebrations.
I came of age in an era when homophobia and the exclusion of LGBTQ people from nearly every corner of our lives went largely unquestioned. But my faith led me to realize that God simply makes all different people. Knowing that God is gracious, if I am going to make mistakes in my life and faith work I want those mistakes to be made out of compassion.
In our civic life, if we all enjoy the benefits of our society's social compact, then we all have an obligation to extend the same rights and dignity to others who are also contributing to society. From my perspective as a faith leader and a citizen, it's as simple as that.
DISCRIMINATION, IS BOTH A LOCAL AND A NATION PROBLEM THAT WE CAN HELP REPAIR
Unfortunately, I know all too well that discrimination against the LGBTQ community remains a national problem. One in three LGBTQ Americans nationwide, according to a 2020 survey, experienced discrimination — in public spaces, on the job, in schools, and in their own neighborhoods — in just the previous year.
 Black and Latino LGBTQ folks face greater poverty rates than communities of color generally. Less than half the states protect the community's youth from bullying in school. Elders often find they must re-closet themselves, with nearly half of same-sex couples reporting discrimination in seeking senior housing.
OUR IOWA SENATORS HOLD THE KEY
But there is now hope that Congress will finally act. For the first time, both Democrats and Republicans have put forward measures that add LGBTQ protections to our nation's civil rights laws. The major disagreement between the two parties involves balancing the urgent need to protect LGBTQ people with the religious freedoms Americans cherish.
Finding a path to getting that job done is what legislators do when committed to solving problems, and Senators Grassley and Ernst can look to the 21 states with laws like Iowa's prohibiting anti-LGBTQ discrimination without compromising religious freedoms.
Washington can follow suit, with senators reaching across the aisle to end the divisive pattern that pits religious liberties against the rights of LGBTQ Americans. Every major civil rights advance, from the 1964 Civil Rights Act to the Americans With Disabilities Act, has found the appropriate balance.