From the living room, Eric would've heard only a gasp and breaking glass. Not sure in which order. In a nanosecond, he was by my side in the kitchen.
I could hear relief in his voice, but also confusion. Where was the mess? My injury?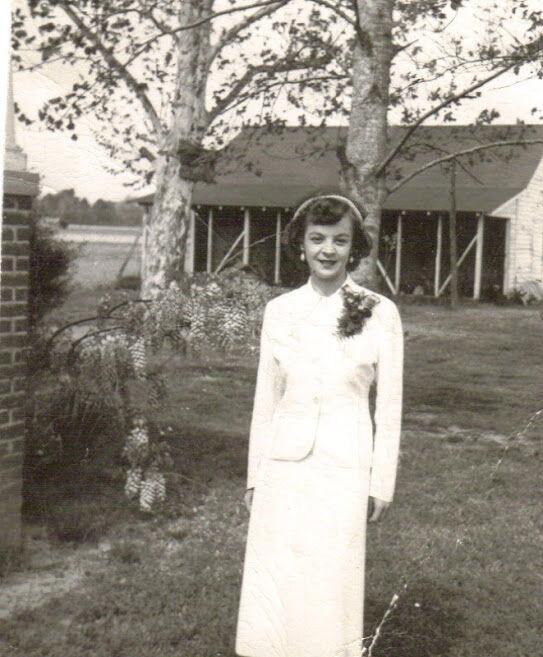 Standing at the sink, I pointed to the tiny pile of broken crystal on the counter. "Grandma's dog. I broke it." Then I leaned on the counter, head in my hands, and took deep breaths as I tried not to cry.
I don't usually have a meltdown over my klutziness. After 41 years on this planet without grace as a strong suit, I'm used to it.
But this was different. Grandma had passed from this life at the end of August at her home in Ames at the age of 90. Her little crystal pup was a cherished memento of her.
I'd put it in on my window ledge – just as she had in her kitchen – and marveled at how it actually cast rainbows across the counter. How it made heaven feel not so far away.
I'd even found myself washing dishes by hand more often. Sure, I have a dishwasher, but Grandma never did. Her kitchen perpetually smelled of Dawn dish soap and turkey roasted to perfection, thanks to the big family dinners she and Grandpa often hosted.
Every time I have my hands in sudsy dishwater, those memories seem sharper somehow.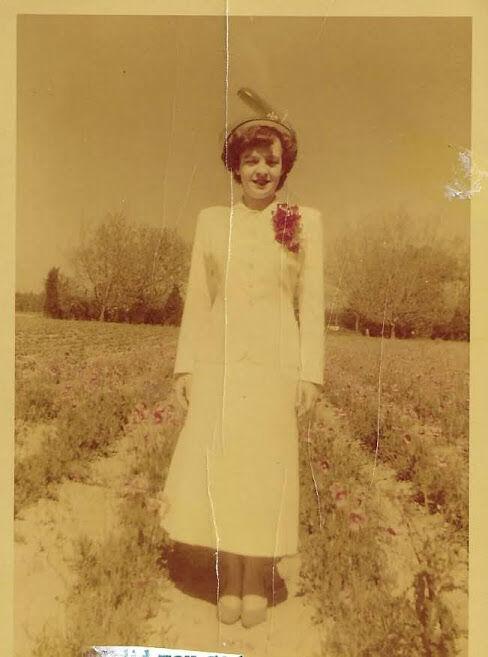 But it was while I washed dishes this past weekend – as I reached to pull the window shade – that my sleeve caught the little keepsake. I fumbled to save it, but there it lay, broken at every joint. Head, body, legs, and tail in a sparkly pile.
Holding it together in life is that precarious sometimes, isn't it?
In that moment, I realized how thin my veneer of peace and acceptance had been as I mourned.
Still, I told Eric he could go back to watching football. There was hardly a mess to clean up. Gingerly I picked up each piece and put them in the back corner of my cupboard for safekeeping, and I went back to washing the dishes.
But then a wonderous thing happened: The memories came rushing back as usual, even with the windowsill empty. They played in my mind's eye like a movie reel, like the time a mysterious box arrived for me when I was a little girl. …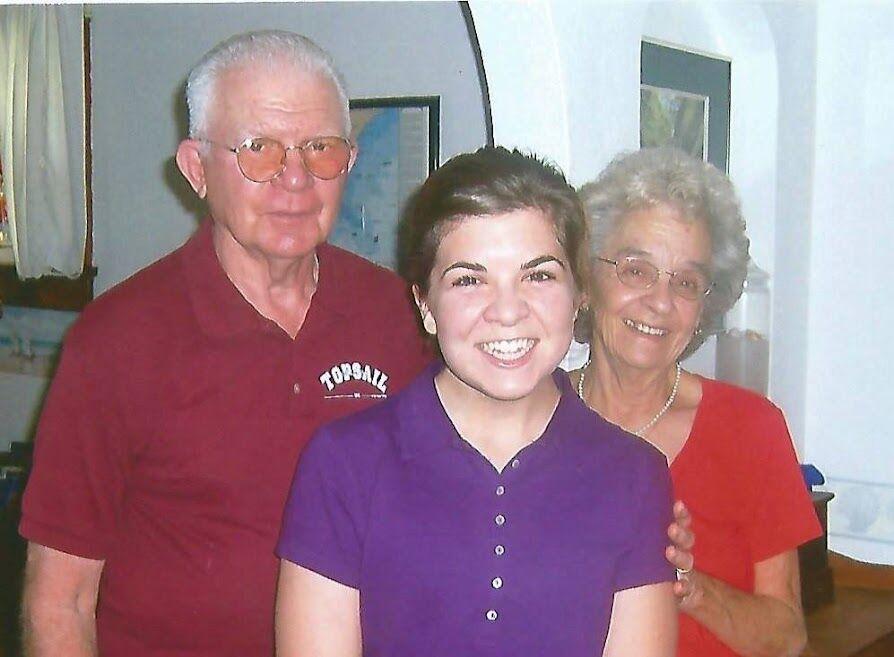 Throughout my childhood, my grandparents went to North Carolina every spring. It was where Grandma had grown up – and where she probably would've stayed if not for a dashing Marine passing through on his way home from Korea.
How she loved her family still there, and the ocean, so Grandpa made sure she got in regular doses of both. She would come back with photos and seashells to show me. The faint southern drawl still in her voice after all these years in Iowa would be a little thicker, if only for a few days.
One such spring when they were away, an enormous box arrived in the mail for me. I was probably 11 or 12, and I'd never received a delivery like that before. Even my parents seldom did. These were, after all, the dark days before Amazon.
I remember sitting cross-legged next to the box on our back deck, peering at the return label. North Carolina. As if the familiar cursive that had written my name and address hadn't given it away.
Then I opened it – an entire box of books! A little note inside from Grandma said that she missed me and picked out some titles that she thought I would like from her favorite bookshop at the beach.
My young mind whirled. She'd taken the time – and probably paid a king's ransom in shipping – to pick out all these books just for me? She could've been watching dolphins from the seashore, or hunting for sea glass or sand dollars littering the sand, or doing any number of things infinitely more magical.
For a quiet, bookish little girl, this was treasure. The gifts, sure, but mostly being made to feel so important and loved.
And the memories just go on from there.
Grandma introducing me to her new cat after Grandpa passed away. "Tazz," as she called him, was old and had failing kidneys, and his meow sounded like the wail of a banshee. He also had been the cat at the shelter that everyone else passed by, exactly the one she wanted to save.
Grandma listening intently to whatever quirky tale I told her, or pouring over one of my stories, and always concluding with a heartfelt "Oh, that is so neat!" In our last conversation together, she asked me to be sure to bring her more.
Her love of "The Sound of Music." How she would glare at certain politicians on CNN. Those stories of growing up on a vegetable and flower farm, the granddaughter of Polish immigrants. Her decisions well into her senior years to become a vegetarian and get a tattoo. Her melt-in-your-mouth homemade bread.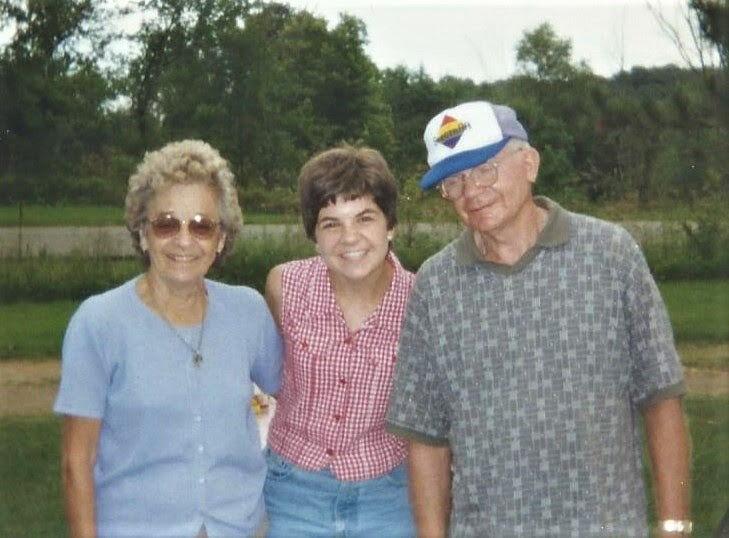 Life without her is going to hurt like the dickens. No amount of reasoning with myself is going to lessen that – that this is a part of life, or that I was blessed to have had her in mine for 41 years. Those are true sentiments, but only so comforting.
All I can do is keep washing the dishes like she would've. Find joy in the memories, as she would've wanted.
And, on some brave afternoon, get out the super glue and steady my hand.