In March, I was panicking.
The governor had just shut down restaurants. Speculation was rampant that the state would soon shut down and finding a full package of toilet paper was an accomplishment. Not finding it was an irrational fear that suddenly seemed completely rational.
And me?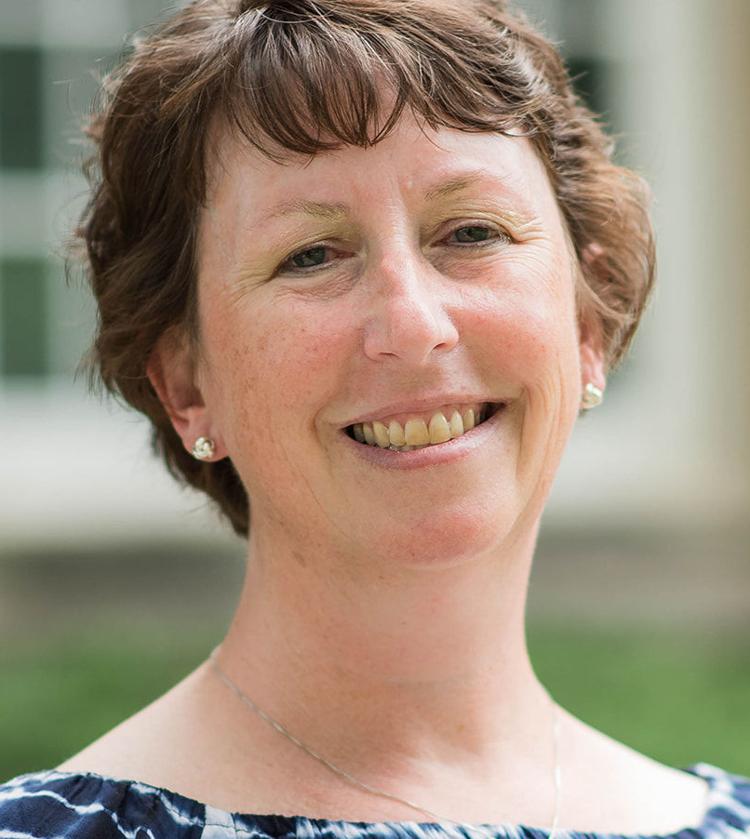 I was walking down the street March 17. It was a bright, warmish spring day — I was heading to a meeting of the Indianola Ministerial Association to learn how churches were supporting their members, while reading the news of the governor's proclamation on my phone. While I walked, I worried. If no one could leave their houses there wouldn't be any news to cover.
And if there wasn't news to cover, there wouldn't be any need for a newspaper, right?
So I called an emergency staff meeting. We came up with lists of story ideas we could do from home. We talked about reposting earlier stories on new businesses to remind people they were still here. And we looked at all the forecasts, which called for the virus to peak in Iowa around my dad's birthday — April 24.
We figured we could make it through.
I look back at that and feel so naïve. Most of the stories on the list remain undone. We have only occasionally reposted stories. And the pandemic may have peaked, but it hasn't ended.
That day in March was the beginning of a roller coaster ride. Not just for us and many other businesses but for our whole community.
Over the next weeks, my fears about lack of news faded and my worries about how to keep everyone up to date increased. We wrote about how churches were bringing people together at a distance. Bells still toll at noon to remind us to hope. A prayer wall at Redeemer Lutheran allows us to express our hopes and our fears.
I still remember sitting in a board of supervisors emergency meeting as they discussed whether to shut down the administration building. Toward the end of the meeting, they briefly talked about whether to hold supervisors' meetings in person. "What's the limit for attendance" asked Supervisor Aaron DeKock. "25 people?"
"10," responded the emergency management people, who were monitoring presidential proclamations over their phones.
As spring and summer went on, we wrote about sports that got cancelled and sports that got to play. We planned a preview of Simpson fall sports and instead wrote about the American Rivers Conference shutting down the schools' season, even as athletes were moving on campus. We wrote about artistic groups who are presenting their events via Zoom, an opera season that took place online and virtual auditions for groups at the high school.
And we have written about the strength of groups and organizations that continue to push forward.
This year, we have posted more than 1,850 stories and almost 5,000 photographs. In September, we hit our high, posting more than 213 articles in one month. On Dec. 6, we hit another high — 92 items (articles, stories or photos) in one day.
A brief story about the Iowa Clinic closing after a staff member tested positive for the virus got more than 5,200 page views. A feature about the Milo Locker had more than 7,600 page views. The story of Clemente Love's walk for racial justice collected more than 2,800 page views and the death of Maddy Snow was seen by 2,900.
In a time when we thought there might not be anything to write about, there has been plenty. And plenty of people who wanted to read it as well. Our page views, which last year ran in the 50,000s per month, now hover around 100,000 each momth.
And I have to confess. We're tired.
So over the next few days, we'll be slowing down a little. There will be no newsletters on Dec. 25 or Dec. 26 — Christmas day and the Saturday following. We also will not distribute newsletters on Jan. 1 and 2 — New Year's Day and the day following.
We will cover any new news over the next two weeks. Your daily newsletters will include your daily COVID update.
But by and large, we hope you'll take the next few days to look back at our year as a community . I can hear you now — why would we want to look at 2020? It's been a terrible year.
But it's out of the greatest darkness that you find the greatest light. Yes, our businesses have suffered, our kids are not all in school and too many families are lacking food and jobs.
At the same time, we have seen so many people step forward. Helping Hand, always essential, has done all it can to lift our residents. Ministers and teachers found innovative new ways to connect. So many have stepped forward to care for others.
Those are the people we want to remind you of over the next few days.
Honor the organizations that have stepped up, celebrate the people who have done great things and remember the people we've lost
There has been light amongst all the darkness, we have to remember that. We have to celebrate that. And in January, as a new year begins, we will begin, again, to look forward.
See you on the other side.