Services for William Walter Klein, 76, who passed away Tuesday, June 4, 2019, in Des Moines, will be held at 11 a.m. Saturday, June 8, 2019, at Overton Funeral Home in Indianola.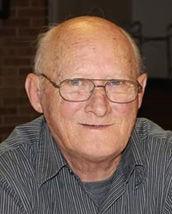 The visitation will be held from 9 to 11 a.m. Saturday prior to services at the funeral home.
William was born May 27, 1943 in Lacona, IA. to William Walter and Theresa (Reseneder) Klein.
He was united in marriage to Anita Wadle on October 10, 1964 in Milo, IA. To this union four children were born, Christine, Marcia, Richard and Randy. He had worked in Pole Barn Construction, DiChem, drove a School Bus for the Indianola Community School District and also at McCoy's True Value Hardware.
He is survived by his wife, Anita (Wadle) Klein; children, Christine (Charles) Edwards, Marcia (George) Vasey, Richard (Rachel) Klein, Randy (Amanda) Klein; sister, Cloreta Klein Woods; 10 grandchildren and one great-grandchild.
He was preceded in death by his parents, Theresa Barry and William Walter Klein; siblings, Rosanne Dittmer, Carol Dittmer and Marian Schneider.
Memorials may be given to the family in his name for a memorial to be decided at a later date.