Services for William "Bill" Moorman, 74, of Indianola, who passed away Friday, September 6, 2019 at Iowa Methodist Hospital in Des Moines, IA, will be held 1:30 p.m., Tuesday, September 10 at Overton Funeral Home in Indianola with burial following in the Indianola I.O.O.F. Cemetery.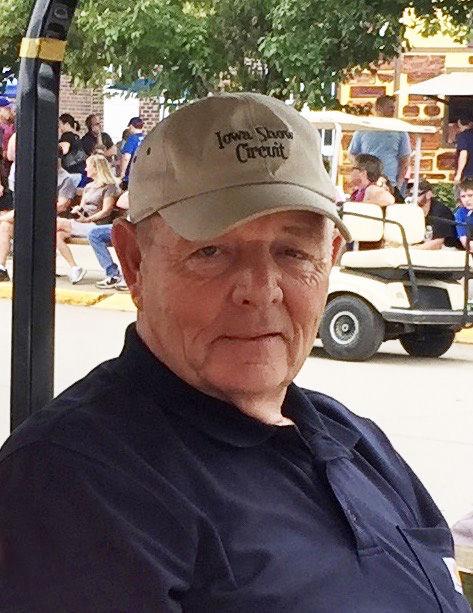 Bill was born September 30, 1944 in Leon, IA to Virgil Glen and Dorothy Ann (Coon) Moorman. He graduated in 1962 from Indianola High School and then from the South Dakota School of Horseshoeing. He was a farrier for 50 years and owner, with wife Mary, of Tender Acres Quarter Horse Farm, a breeding, training and showing facility where they raised and bred Quarter and Paint horses for many years.
Bill enjoyed attending and showing horses at Major Quarter Horse Shows, World Quarter Horse Shows and National Paint Horse Shows. He had amateur and youth customers that won many honors at reginal and national shows and the Iowa State Fair.
Bill was preceded in death by his parents, Virgil and Dorothy Moorman; infant brother, James. Survivors include his wife, Mary; siblings, Dr. Donald Moorman and Virginia (Jim) Still; children, Eric (Cynthia) Moorman and Mary Kristin Moorman; grandchildren, Zac (Paige) Moorman and Ashley (Wes) Moorman Brummer; great-grandchildren, Presley, Kash and Kruz Moorman and Steele and Evelyn Brummer; along with many other relatives and friends.
Visitation will be held 4 to 7 p.m., Monday, September 9 at Overton Funeral Home where family will be present to greet friends. Memorials may be given to the John Stoddard Cancer Center in Des Moines.