Virginia (Ginny) Mary Dugan, 79, of Indianola, IA, passed away peacefully on January 7, 2021 at Westview Care Center. A celebration of life will be held for Ginny and her husband John, who passed away March 5, 2020, at Peterson Funeral Home in Indianola at a later date.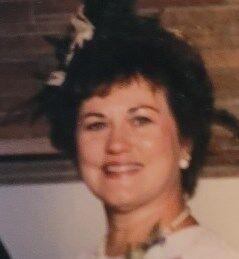 Ginny was born June 13, 1941, in Watertown, Wisconsin, to Arthur and Mary Blubaugh and lived in the Milwaukee area until 1980, when she and John moved their family to Indianola. She loved working at Pamida and then True Value in Indianola for many years.
Ginny loved to take pictures of everything and everyone, leaving many great memories for the family. She loved to visit with people and was very well-liked. John's siblings referred to her not as their sister-in-law but as their sister. Ginny loved her grandchildren and she was always willing to do whatever they wanted to do. She was always up for a last minute road trip to wherever. Ginny was a very giving, kind person, and was loved by many people. She was a great daughter, mother, grandmother, and friend.    
Ginny is survived by her daughter-in law Judy (Lehman) Dugan of Indianola, daughter Renee Dugan of West Allis, WI, son Brian (Shelley) Dugan of Indianola; grandchildren Alan Dugan of Pleasantville, IA, Robert (Sydney) Dugan of Westminster, CO, Jonathan Stys of Austin, TX, and Claire Dugan of Nashville, TN; great grandchildren, Jacob Dugan and Lydia Dugan;  half- sister Jeanne Vasquez; siblings in-law Mickey Koppa of New Lisbon, WI, Pauline Poff of Tomah, WI, Bunny (Bill) Burnett of Union Grove, WI, Tony Dugan of Slinger, WI, and Dorie (Owen) Briggs of Colorado Springs, CO.
Ginny  was preceded in death by her parents, sister Betty Johannsen, husband John, son James Dugan, mother-in-law Merciadine Dugan, brothers-in-law Phil Poff and Wally Koppa, and granddaughter Gail Feil.
The family would like to thank the incredible staff at Westview Care Center in Indianola and Suncrest Hospice for taking such great care of Ginny, and for Peterson Funeral home in Indianola for their professionalism and kind assistance in helping plan the arrangements.