A Celebration of Life service for Vickie Lynn Kirkpatrick, 66, who passed away Wednesday, November 24, 2021, in Iowa City, will be held 7 p.m. Thursday, December 2, 2021 at Overton Funeral Home in Indianola.  Burial of cremains will be in the Carlisle Cemetery.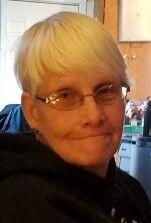 Vickie was born in Des Moines, IA on March 4, 1955 to William and Doris (Gilliam) Hunt and graduated from the Carlisle High School.  Vickie had most recently worked for Crouse Café in Indianola before her retirement.
Vickie is survived by her husband, Junior Kirkpatrick.  She was preceded in death by her parents, Bill and Doris Hunt.
The family will greet friends one hour prior to services from 6 to 7 p.m. at the funeral home.  Memorials may be given to the family.