Tobey Dean Moyer, age 54, passed away on Tuesday, April 27th, 2021 at his home in Palmyra. Tobey was born January 17, 1967 to Larry and Charlotta Moyer in Muncie, Indiana. A memorial visitation will be held Sunday May 2, 2021 at Peterson Funeral Home in Carlisle from 1 p.m. to 3 p.m.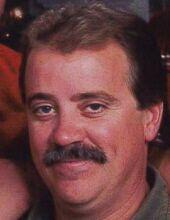 Tobey spent most of his early life in California, where he met his future wife Ginger. In 1990, they moved to Iowa and got married. They had two sons, Christopher and Anthony. 
Tobey worked his entire adulthood as a carpenter, dreaming of a better life for his family. That dream was fulfilled with the purchase of an acreage in Palmyra for his sons to grow, his nieces and nephews to play, and to enjoy his many hobbies. Tobey was an accomplished bow hunter, fisherman, and a true outdoorsman. He took every opportunity to share his love of the outdoors with his family. Tobey never knew a stranger, never found anything he couldn't fix, and always put the needs of others before his own. Tobey had a way of making life fun and, and wanted everyone around him to enjoy it as much as he did. 
Tobey is survived by his sons Christopher (Tabitha) and Anthony (Sarah), wife of 30 years Ginger, sisters Krystal and Amy (Mike), grandsons Hunter and John, nieces Tristen and Ashlyn, nephews Zachary, Cody and Samuel, and numerous cousins, friends, and neighbors.
Tobey is preceded in death by his parents Larry and Charlotta and his sister Stacy.