On Monday May 24th, 2021, at age 84, Ted has truly retired. We love him and we will miss him.
Ted Bart Diehl was born on August 18, 1936, in Des Moines, Iowa to Woodrow and Mary Diehl. It was 106.4 degrees that day. His beloved mother, Mary Jo Diehl, lay in a room cooled only by a fan pushing the coldness from a block of ice into the room.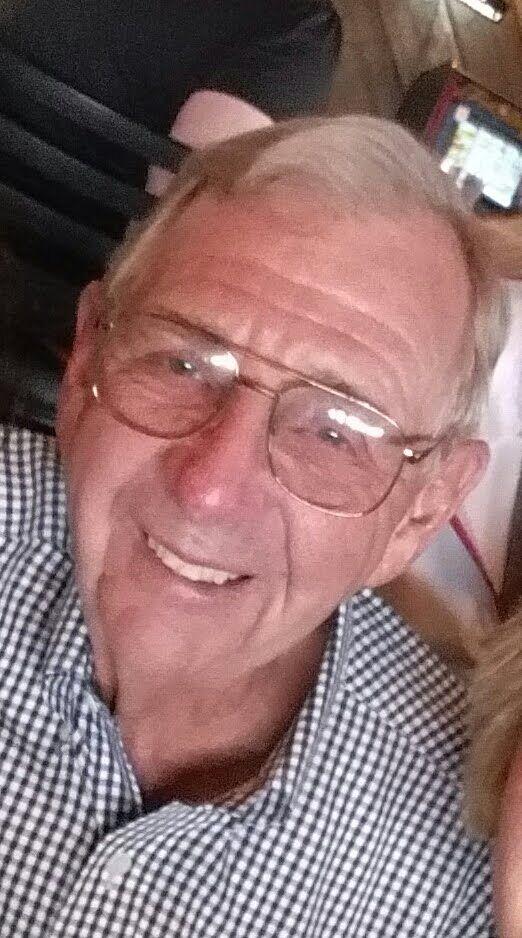 Ted attended Altoona High School where he played football, making lifelong friends and graduating in 1954. He worked side by side with his parents every day on the Diehl family farm in Berwick, Iowa.
The family of three decided to build a new Diehl family farm outside of Carlisle. Ted, Mary and Woodrow worked tirelessly at the Carlisle farm which brought both joy and heartache when the Des Moines River would bring flood waters.
Ted met Ann Upchurch on a blind date arranged for him by his cousin. He proposed on New Year's Eve and they married in May of 1958. The construction of the new Red Rock Dam near Knoxville brought with it a set-back for the Diehl family relocating them to land east of Indianola where the farm and family found their permanent roots. The family incorporated the farm and chose the name Marywood Farms. The Indianola farm was not a typical farm, and over the years it encompassed livestock, row crops, dozers/man-made lakes, strawberry fields, apple orchards, LP gas, a John Deere franchise out of Knoxville, and many other implements to operate the farm. Marywood Farms was a place where employees became family.
Ted and his family enjoyed many happy hours together playing games, boating and skiing at Lake Rathbun and taking many wonderful vacations in their Dodge Travco motorhome listening to 8 track tapes of the Eagles, a band they all liked. The Travco took them from one coast to the other, Ted dutifully behind the wheel the whole way, not once complaining.
While there was always a lot of work to be done on the farm, lifelong friends, family and neighbors were very important to Ted. Whether it was morning coffee, hunting and fishing trips, a sit-down meal or a stop by his shop, he always made you feel welcome, and he enjoyed the conversation.
Ted was a host of the Indianola Community. He served as President on the Indianola School Board long enough to proudly present his girls with their diplomas. Ted enjoyed supporting all aspects of the agriculture industry from mentoring young men interested in future careers in agriculture to volunteering with the Iowa Corn Growers, Warren County Pork Producers, County Fair Board, Cattlemen's Association, 4-H and many other organizations. Religion was very important to Ted; he was a member of the First Methodist Church serving in many roles over the years.
He was very knowledgeable when it came to politics, all you had to do was ask. Volunteering with his friends and family at important Democratic fundraising events such as the Harkin Steak Fry where he contributed his time over the span of 37 years.
Ted's diverse head for business and entrepreneur spirit made him a confident negotiator closing large business deals with a handshake or contract written on a paper napkin.
He met Valerie Stickel "AKA" Grandma Valerie in 2003 and they were married in 2005. Ted and Valerie's 16 years of marriage were filled with grandchildren's activities, trips to tropical locations and foreign countries, and countless "Sunday brunches" where everyone was welcome. While Cabanas and sandals were not always in Ted's vocabulary, he loved Valerie so much he made an exception.
Grandchildren were most important to Ted, he loved them very much and spent as much time as he could with them. Taking time out of his busy day to call each and every one of them regularly just to check up on them and see how they were doing.
Ted was preceded in death by his parents (Woodrow and Mary Diehl), wife (Ann), and son (John Camron).
Survivors include his wife Valerie Stickel-Diehl, daughters Christy Diehl, Wendy McGinnis (Matt), Tracey Boyd (Chris); son Mike Anderson; grandchildren Doris Ann, Mary and John McGinnis, Colton and Caden Boyd, McKenzie Phillips and Zoe Anderson and many more extended family from other states and countries (Germany).
In lieu of flowers, please consider making memorial contributions to one of Ted's favorites - Indianola Hope Foundation and Heal House or Habitat for Humanity.
Services were held Saturday, May 29, 2021 at Hamilton's Funeral Home, 605 Lyon Street, Des Moines.