Steve Davis, age 68 of Clio, passed away at the Wayne County Hospital on September 23, 2021.
Steven Eugene Davis was born to James and Lois (Hasting) Davis on January 12, 1953 in Des Moines, Iowa. Steve graduated from Lineville High School in 1971.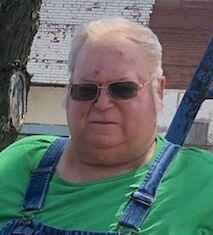 He spent his working days on a paving crew employed by different construction companies. When he wasn't working, he spent his time watching sports; he especially enjoyed watching the Iowa Hawkeyes. He also loved to eat pizza.
He was such a kind hearted man; he was his happiest when he was enjoying the company of his family and his friends. He found so much joy in spending time with his great niece Tayler.
Steve was preceded in death by his parents, James and Lois Davis.
He is survived by his brother, Butch Davis (Marty Nickell), sister, Karla Nickell (Keith), numerous extended family members and many friends.
Funeral service will be Monday, September 27, 2021 at 2:00 p.m. at Thomas Funeral Home in Corydon with Pastor Diane Olson Schroeder officiating. Visitation will be held one hour prior to service from 1-2 p.m. Interment will be at the Liberty Center Cemetery.
Memorials may be given to the Masonic Lodge in Corydon or to the Allerton Methodist Church. Condolences may be shared at www.thomasfh.com and at