Shannon Lee Olson was born in Des Moines, IA on August 2, 1979 to Jim Olson and Teresa Hart.
Family will remember Shannon from1:00-4:00pm on January 23, 2021 at Peterson Funeral Home in Indianola, Iowa.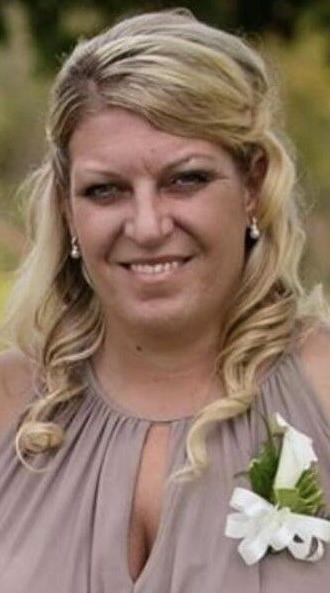 She is survived by her son Gage Olson, grandmother Jan Larson, mother Teresa Hart, siblings; Jeremy Olson, Amy (Adam) Seibert, Stefanie (Ricky) Salsberry, and Jacob Putney, nieces; Nora Putney and Haley Salsberry, many aunts, uncles and cousins who loved her.
Shannon grew up in Indianola where she attended Indianola Community Schools. She was very competitive in softball, basketball, swimming, and volleyball. The family has fond memories spent with Shannon at Lake Aquahbi, camping, swimming, riding bikes, sledding, watching for deer, kayaking and most of all fishing.
Shannon has lived in or around Grimes, IA for the past 18 years, where she raised her only son Gage Olson. Two of her most favorite things to do was to watch him play baseball and to go fishing with him. She would get him up in the middle of the night to catch their own night-crawlers to use at their favorite fishing hole, Grandpa Al and Grandma Mickey's pond.
She loved any and all types of music, especially rap and you could hear her driving down the street from blocks away because it was always blaring……it's a wonder Gage can even hear.
Summer was her favorite time of the year. She loved to be outside working on her tan or sitting around a bonfire with her friends and family.
You always knew where you stood with Shannon. She was very expressive and didn't hesitate to let you know where you stood with her; this served her both in positive and negative ways. She kept us on our toes and would go to bat with anyone that tried to hurt the people she loved most. She was the life of the party, sometimes her Shannonigans would get her into hot water, either way, and she loved to have fun and wanted those around her to have fun too.
The last five years had worn her down into addiction and mental health issues. We all know she wanted to get better and do better for her, unfortunately she lost her battle. The family asks that you keep your loved ones who struggle with addiction in your prayers.
Shannon's last wishes were to be an organ donor. The family has been told that she has blessed a number of families. Everyone knew Shannon for her beautiful big blue eyes; it brings us peace knowing someone else is looking through them today.
Shannon is preceded in death by: Father Jim Olson, Grandfather Dale Larson and Grandmother Connie Gonzalez, Grandpa Olson.
Shannon's family would like to thank their family and friends for all your support for Shannon throughout her life.