Ronald Lambert Brommel, 86, of New Virginia, passed away on October 6, 2021 in Knoxville, Iowa.
A funeral mass for Ron will be held at Immaculate Conception Catholic Church in St. Mary's on Wednesday, October 13, 2021 at 11:00am. A visitation will be held at the Parish Hall in St. Mary's at 9:30am prior to the service. Interment will take place at St. Mary's Cemetery.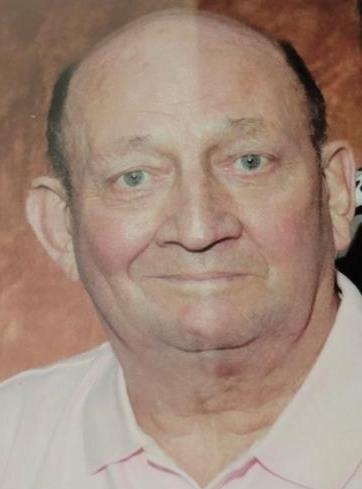 Ron was born January 7, 1935 in St. Mary's Iowa to Lambert and Gladys (McCauley) Brommel. He graduated from St. Mary's High School. Immediately after school in 1953 he started working for Lennox. He joined the United States Army in 1957 and served until 1959.
Ron spent the entirety of his career dedicated to plumbing and heating and cooling sales. When Ron was younger he enjoyed playing slow-pitch softball and bowling. He retired in 2007. In retirement, Ron enjoyed working on cars, relaxing while watching a game on the television. He was very active in Knights
of Columbus and American Legion, and was very proud of his service to both organizations.
Ron loved his family and always loving referred to his children as his "damn animals". Ron is survived by his children; Rodney (Tammy) Brommel, sisters; Sheryl (Deane) Hoffman, Cindy McNamara, and Julie Brommel, 13 grandchildren, 7 great-grandchildren, 6 great-great grandchildren, and many other family and friends.
Ron was preceded in death by his parents, sons; Steven Brommel and David Brommel, and a daughter; Joan Brommel.
In lieu of flowers, donations can be made in Ron's name to St. Mary's American Legion.