Phyllis Senith Curnes, 90, passed away Tuesday, January 12, 2021, in Des Moines, IA. Private Family services will be held on Monday, January 18, 2021. You may join the family on our Livestream beginning at 11 a.m. on Phyllis's obituary page of Overton Funeral Home's website. Burial will follow in the I.O.O.F. Cemetery, Indianola, IA.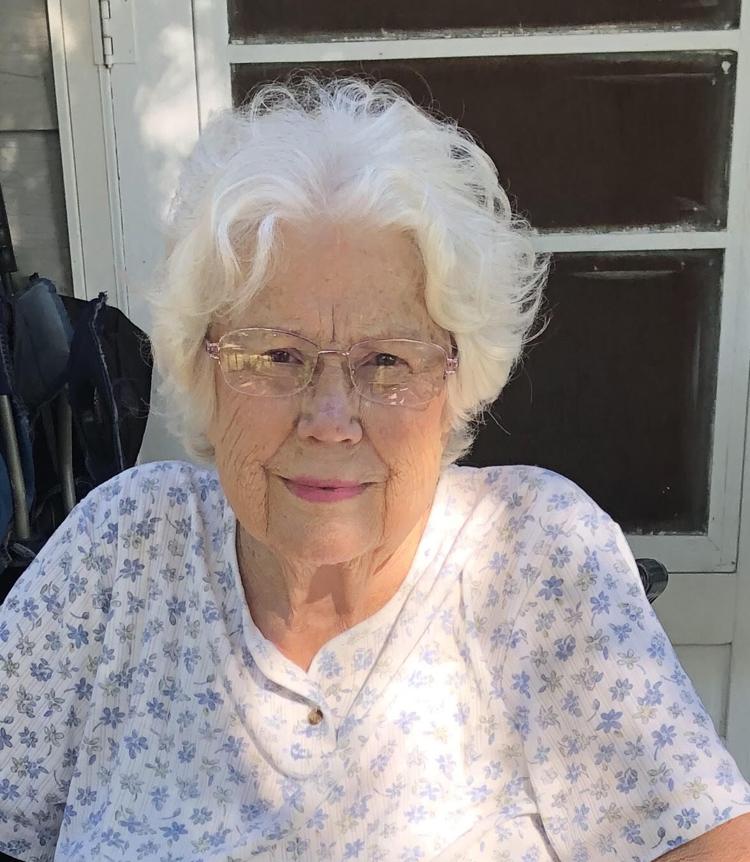 Phyllis (Grandma) would like to let everyone know her work here is done. She accepted an offer she could not refuse for an assignment she will not return from. It has great benefits like a reunion with loved ones she has not seen in a while, especially her beloved Merl. It offers a new body that works well and is pain free, and nobody telling her what to do.
The assignment takes her to paradise where she can socialize, dance and garden to her hearts content; music, laughter, and love are guaranteed; ice cream on demand; and you never gain an ounce! She leaves a lifetime of memories and advice to fulfill her legacy of giving and enjoying life. Low adherence to these standards will not be tolerated.
Phyllis was born in Indianola, IA to the late Virgil and Blanche Nicholson. She was married to the love of her life, Merl Curnes on February 16, 1946. The two lived in Liberty Center, IA before buying their forever home in Indianola. Phyllis was a dietary supervisor at Indianola Good Samaritan where she retired. She was a proud mother of one son and later to become "Grandma."
Phyllis is preceded in death by her parents, Virgil and Blanche Nicholson; her sisters, Mildred Miller and Martha Crook; her brothers, Harvey and Jerry Nicholson; her husband, Merl Curnes; and a lifetime of pets. She is survived by her son, Andy (Dianne) Curnes; grandchildren, Chad Curnes (Jennifer Larson) and Allison (Donny) Townsend; 6 great-grandchildren; and her sister, Linda Miller.
A Public Visitation will be held from 9 to 11 a.m., Monday, January 18, 2021 at Overton Funeral Home in Indianola. Masks are required. The family would like to extend our sincere thanks to Unity Point Hospice and their nurses. Memorial contributions can be made to Kiya Koda Humane Society of Indianola.