Patricia Ann Reinert, 88, of Indianola, passed away June 12, 2021. A funeral mass for Patti will take place at 11:00 a.m. Friday, June 18, 2021 at St. Thomas Aquinas Catholic Church in Indianola. A visitation will begin at 10:00 a.m. prior to the service.
Interment will be held at I.O.O.F Cemetery after the service. A luncheon will follow at the church.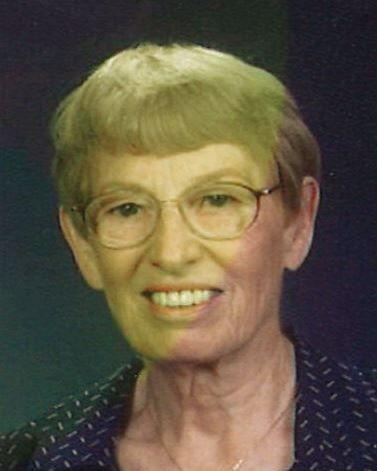 Patti was born June 25, 1932 in Alton, Iowa to Nicholas and Mary (Henrecy) Steichen. She married Leonard Reinert in Remsen, Iowa on October 2, 1952, staying happily married for almost 68 years.
Patti and Leonard loved to travel. They made sure to see all the sights when away from home. Patti loved playing cards and putting puzzles together. She loved country music as well as arts and crafts. Patti truly loved playing with her grandchildren. She was also a member of St. Thomas Aquinas Catholic
Church and a member of the Christian Women's Association.
Patti is survived by her husband Leonard, children; Tim Reinert, Doug (Pam) Reinert, Dan (Denise) Reinert, Linda (Dennis) Herberger, and BethAnn (Randy) Stuflick, 16 grandchildren, and 29 great-grandchildren.
Patti was preceded in death by her parents, and 17 brothers and sisters.
Memorials in Patti's name can be directed to St. Thomas Aquinas Catholic Church.