Services for Neal Ellis Tribby, 75, who passed away Wednesday, May 15, 2019, in Des Moines, will be held at 10:30 a.m., Tuesday, May 21, 2019, at the St. Marys Parish Hall, St. Marys, IA with burial following in the St. Marys Cemetery.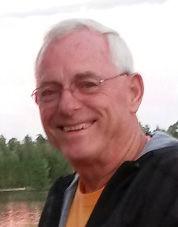 He is survived by his wife Ginger Tribby; children, Kevin Tribby, Rodney Tribby, Theresa Hall; grandchildren, Tony Helm, Tiffany (Jeremy) Cook, Andraya Tribby, Olivia (Justin Walden) Tribby; great grandchildren, Cody Doornenbal, Stephanie Cook, Breanna Cook, LeAnna Helm and Willow Tribby; siblings, Ann Kent and Terri Leavy.
He was preceded in death by his parents, Gene and Evalyn Tribby.
Visitation will be held from 4 to 8 p.m., Monday, May 20, at St. Marys Parish Hall where family will be present to greet friends. Memorials may be given to the St. Marys Fire and Rescue Department or the Izaak Walton League of Des Moines.