Funeral Services for Myron Randall Winn, 68, of Des Moines, who passed away February 5th, 2021, will be held at 12 noon, Thursday, February 11th 2021 at Overton Funeral Home, Indianola.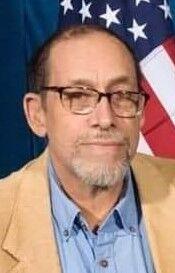 Friends may join the family on our Livestream beginning at 12 noon on Myron's obituary page of Overton Funeral Home's website. Burial will follow in the I.O.O.F. Cemetery, Indianola.
Myron is survived by his wife whom he was married to for 33 years, Stephanie; children, John, Joe, and Amber Winn; granddaughter, Oliver Winn; and sister, Donna (Tim) Hoskinson; nephews, Adam and Dan Winn, with 7 great nephews whom he was so proud of them all. He was preceded in death by his parents, Chester and June Winn; brother, Michael Winn; nephew, Aaron Winn and great nephew, Jonathan Winn.
Myron was very involved with Hilary Clinton's presidential campaign. He was also a member of the Esse Museum Foundation. He was active for many years in the Beaverdale Fall Festival. In 2009, Randy and Stephanie moved to Wakonda Manor, where he enjoyed assisting in organizing community meetings.
Visitation will be held one hour prior to services at 11 a.m. Thursday, February 11th at Overton Funeral Home, Indianola. In lieu of flowers memorials may be made to the Animal Rescue League of Iowa.