Private family services for Melvin Dean Herold, 94, who passed away Saturday, January 9, 2021, in Indianola, IA, will be held Wednesday, January13, 2021. Friends may join the family on our Livestream of Melvin's obituary page of Overton Funeral Home's website beginning at 1:30 p.m. Cremation will follow services.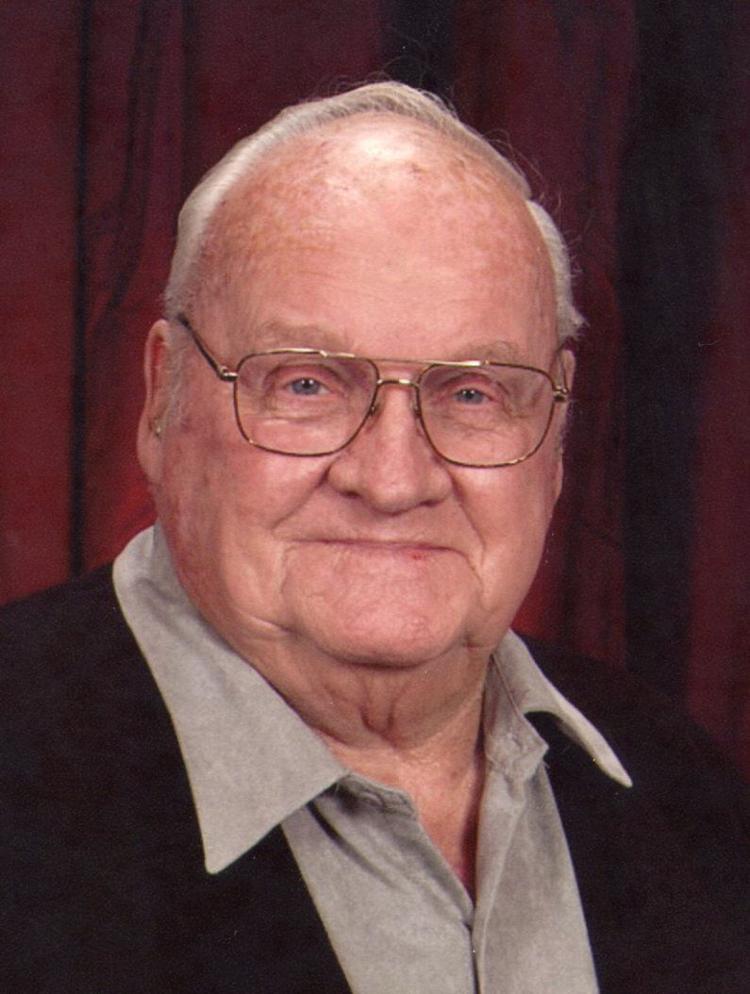 Melvin Dean Herold, son of Clarence and Vera (Sams) Herold was born February 13, 1926 in Warren County, IA. Melvin enlisted in the United States Army and after serving returned to Warren County where he met Harriet Morris and they were joined in marriage on December 11, 1949. Melvin had been a charter member of Mt Calvary Lutheran Church in Indianola since 1954 and held many offices over the years.
Melvin farmed for over twenty years in White Oak Township, was named the Outstanding Young Farmer of Polk and Warren Counties in 1961 and was a member of the Warren County Farm Bureau holding many offices including President.
In 1964, Melvin started Herold Trailer Sales in Indianola and worked the business with his wife and children before retiring in 1994. Melvin received many commendations and sales achievement awards during these years resulting in many overseas travel opportunities.
Over the years, Melvin was also active in the Warren County Historical South and was a past president. Melvin and Harriet were honored to serve as the 2003 Log Cabin Days King and Queen.
Melvin is survived by his wife, Harriet, with whom he recently celebrated their 71st wedding anniversary; children, Maurice (Amy) Herold, Cindy (Bill) Mathews and Bryan (Sherry) Herold; grandchildren, Sheila Mosset, Jason Whitaker, Dina Hanzelka, Ann Martin, and Bill Mathews Jr.; 10 great-granchildren; 3 great-great grandchildren; brother, Jim (Shirley) Herold; and numerous nieces and nephews. He was preceded in death by his parents; infant son Kevin Herold; brother, Darrell Herold; and sisters, Lucille Barnes and Maxine Runyan.
Visitation will be held 4 to 8 p.m., Tuesday, January 12, 2021 at Overton Funeral Home in Indianola. The family will not be present to greet friends. Masks are required. In lieu of flowers, memorials may be made in Melvin's name to Mt. Calvary Lutheran Church in Indianola or The Shriner's Childrens Hospital.