Marjorie Louise Fuller, 98, passed away peacefully in Indianola, Iowa on September 9, 2021.
Funeral services for Marjorie will take place at 11:00am Tuesday, September 14, 2021 at First Baptist Church in Indianola. A visitation will be held at 10:00am prior to the service. Burial will take place at Ackworth Cemetery.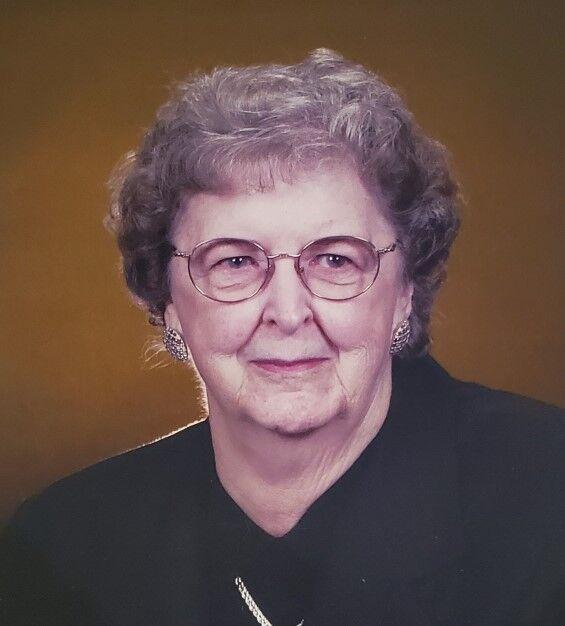 Marjorie was born September 13, 1922 in Clarke County, Iowa to Ross and Alta (Simmons) Gamble. She was active in her church as well as the Rebekahs. Marjorie was an amazing quilter, leaving behind quilts for her family which will serve as a wonderful reminder of her. She loved gardening and canning, as well
as baking bread and countless other delicious meals. Marjorie also loved to spend time traveling whenever she could.
She was an avid baseball fan who enjoyed watching the Cubs. Most of all,
Marjorie's favorite part of life was being with family.
Marjorie is survived by her son, Jerry (Mary) Fuller, grandchildren; Elaine Mease, Raedean (Mark) Mease, Dan (Liz) Beck, Marylou (Sam) Hutton, Judy (Wesley) Neal, Kurt Fuller, Sheryl (Ken) Martynuska, Tony Simmons, Dawn Mills, and James Simmons, 17 great-grandchildren, and 25 great-great- grandchildren.
Marjorie was preceded in death by her husband Marvin, and her daughter Diane (Harold) Beck. Memorials in Marjorie's name can be made to Indianola First Baptist Church.