Maddy Snow was, without a doubt, one of a kind. She came into this world on her own terms and she lived every day the same way. Even as a small child, Maddy was wise beyond her years. She was such an old soul, truly understanding the deeper meaning of life well before she had to spend it fighting for her own.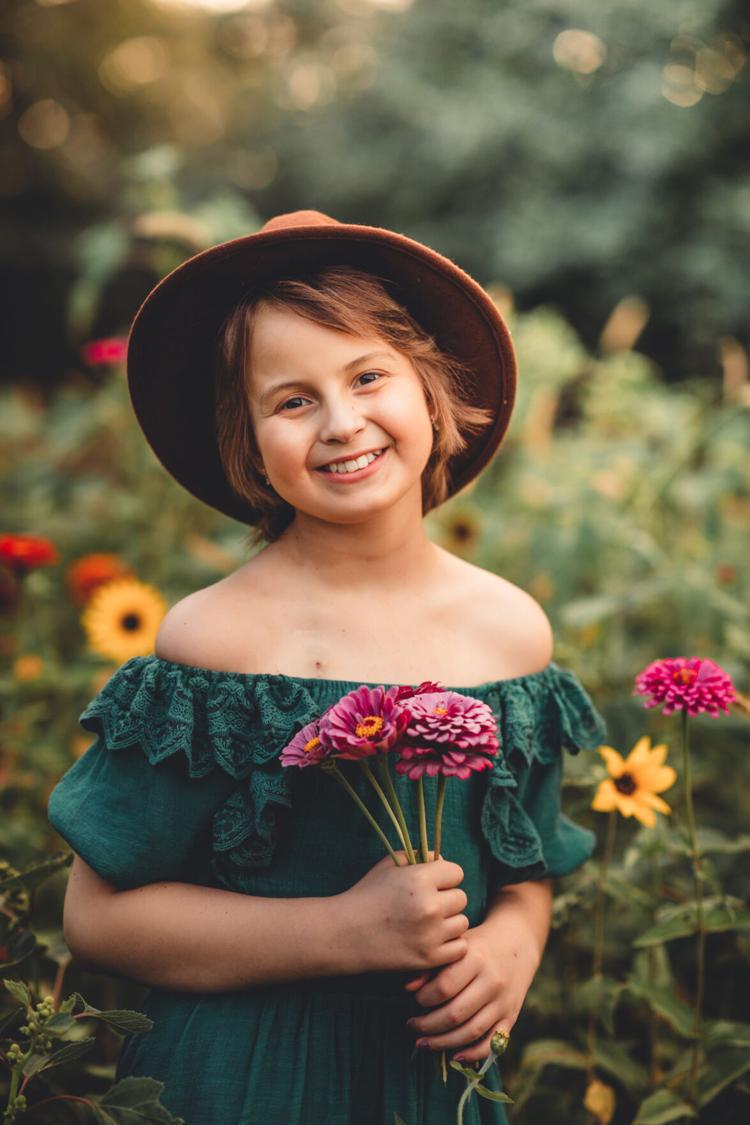 While most of her life (half to be exact) was spent enduring pain and pushing through impossibly hard things, Maddy brought a light with her where ever she went. There was not a person in this world that was not charmed by her smile. She exuberated pure joy and people could feel it radiating from within her.
Maddy loved cooking and testing new recipes. She loved eating and if you spent any time with her at all, you knew that she could out eat just about anyone she was with. She immersed herself in a world filled with books and fantasies. You would find her curled up outside on a sunny day reading or propped on her bed engulfed in a world that lived in words on pages.
She loved fashion and shopping and was always dressed her very best, even on the hardest days. Dancing brought her joy and she dreamed of dancing on pointe on a stage. While her pointe shoes now hang unused, they are forever a reminder of the girl who loved them.
Maddy was artistic, witty and the perfect combination of sweet and sassy. She loved cautiously. Always careful with who she gave her heart to. But if she let you in, she loved you hard. And within her love was a loyalty so deep you knew she would never leave your side.
Maddy's time on this Earth was short. Too short. But within those 12 years, her light touched the hearts of thousands of people. She brought hope to those who felt lost, she brought love to those who felt alone, she brought inspiration to the hearts of people who needed it. Her purpose was remarkable.
While her heart is free of pain, those that love her are missing her so deeply. Maddy was reunited with her Grandmother Terri, her Grandfather Marty and her Great Grandmother Cahly.
Those left who will cherish her memory are her Mother Libby Snow (Mack Rankin), Father Kelly Snow, Brothers Justin Snow and Sullivan Rankin, Sisters Paige Snow and Gia Snow, Grandfather Jim Illingworth and Grandmother Linda Hyde.
Maddy Snow was the bravest warrior, the mightiest of them all. She is beautiful. She is extraordinary.
Funeral services for Maddy will be held 11:00 a.m., Wednesday, November 18 at the First Assembly of God Church, Indianola.
Visitation will be held from 2 to 8 p.m., Tuesday, November 17 at First Assembly of God Church, Indianola. In lieu of flowers memorials may be given to her family for a memorial to be decided at a later date. A complete obituary will be posted soon.