(Farmington, Missouri) Linda Eileen Banger (nee Pickett), born September 12th, 1945 in her beloved Unionville, Missouri, departed this life for heavenly reward on October 14th after courageously fighting a devastating stroke. During her care at Barnes and Camelot, her strength and determination gave her husband, children, and brother an opportunity to say goodbye and add memories to the story known simply as "Mom."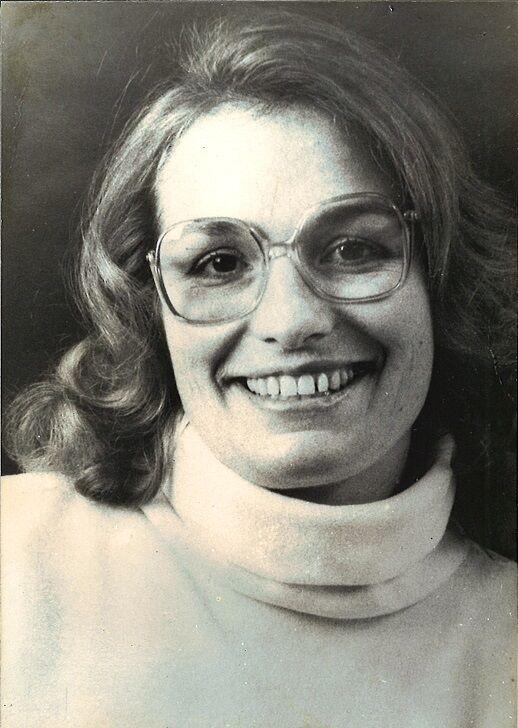 Mom was all about Putnam County, and her childhood there would fuel stories that would later be collected in her book: Snake in the Outhouse. Mom was very proud to be a member of the Unionville High School Class of 1963 and would go on to organize many class reunions for more than 50 years. Upon graduating from high school Mom had to find adventure so she did what small town kids do, she went to the big city — Des Moines, Iowa!
Here she met the love of her life, Bob Banger, and they married on January 16th, 1965. The newlyweds enjoyed their starter home in Des Moines, but the city was no place to be, given Mom's plan. To this union five children would be born and Mom would insist that they had a rural upbringing. By 1969 concrete was poured and enough framing was complete that Mom, Dad and two infant boys moved into the basement of their home located on an acreage in Warren County, Iowa…just outside of New Virginia.
Although the house was never fully finished, it was comfortable and dry and filled with love, and Mom was proud. It was the time of stay-at-home moms. Linda Banger, however, needed adventure! So she found middle ground by purchasing the local newspaper, and setting up shop in her basement. Despite no education beyond high school, Mom was a journalist as well as the totally-in-control-editor of The New Virginian.
With the help of Dad as photographer, they delivered a weekly paper with a modest but loyal following of small town Iowans that numbered in the hundreds. Of course, Mom was the star attraction with her weekly featured column "PS From Linda". She would go on to use her status by presenting press credentials to cover Iowa's presidential caucuses and the historic visit by Pope John Paul II. Her writing talent and work ethic led to bigger opportunities and the small paper was retired as she moved on to write and report for The Indianola Record and Herald and finally on to Iowa's leading paper, The Des Moines Register.
After 30 plus years on the farm and all the kids out of the house, it was retirement time. However, for Linda Banger, the adventure had to continue. At her insistence, the farm in Iowa was sold and the renovation began on a five bedroom, 4000 square foot Victorian home built in 1905 and located in Burfordville, Missouri. Many good years were had in Burfordville, but health issues and the need to downsize saw a relocation to Farmington, Missouri in 2013 where mom continued to devour books and newspapers and watch plenty of Fox News and Outlander.
Preceding mom in death were her beloved parents, "Mama" Juanita Pickett and "Daddy" Max Pickett; Grandparents Hallie and Carl Pollock; and a whole clan of Hunts whom she loved.
Surviving to cherish Linda's memory are her husband Robert Banger of Farmington, Missouri; brother Mike Pickett (Marsha) of Unionville, Missouri; Brother-in-Law Richard Banger (Carol) of Des Moines, Iowa; son Michael Banger (Angie) of Fairbank, Iowa; son Tim Banger (Melody) of Farmington, Missouri; son Robbie Banger (Laura) of Rolling Meadows, Illinois; daughter Jenny Proctor (Tim) of Cape Girardeau, Missouri; daughter Bethany Holohan of St. Louis, Missouri. Remembering grandma with the promise of telling their children about her are Bailey Bivolarov, Jackson Banger, Rebecca Cai, Katherine Banger, Sean Banger, Sloane Banger, Samuel Banger, Abigail Proctor, Elizabeth Proctor, and Gavin Holohan. In addition, several nieces and nephews and her very special cousin, Sue Alexander.
In helping to bring comfort in the closing chapter of Mom's life, Mr. Banger and his children would like to thank the Doctors, Nurses, and Staff at Barnes Jewish Hospital; the wonderful and caring staff at Camelot Nursing Home; and the incredible women of Serenity Hospice. All were challenged by the difficulties of the Covid Pandemic but gave us as much access to mom as they could.
Funeral services for Linda Banger under the direction of Playle & Collins Family Funeral Home in Unionville, Missouri will be October 23rd at 11:00 AM with visitation one hour prior to the service. Interment will be at the Unionville Cemetery at a later date.
A memorial in lieu of flowers, the "Mama Bear Pink Fund," has been established and entrusted to First State Community Bank, 201 E. Columbia Street, Farmington, Missouri 63640 or any of their locations.
We loved our mom, were exceptionally proud to be her children, and will miss her until we join her when it is our time.