Due to requirements set forth by the governor and the CDC, private family services for Leona E. Wachter, 86, who passed away Sunday, March 22, 2020, in Indianola, will be in the Rosemount Cemetery. Live streaming of the service via Facebook Live will start at approximately 10:45 a.m., Thursday, March 26, 2020. Visit our Facebook Page at Overton Funeral Home. Celebration of Life gathering will be held at a later date. Please check back for information when restrictions have been lifted.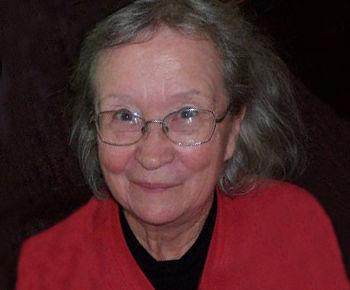 Leona was born to Jack and Virginia Sargent in 1934. She married Virgil (Lefty) Wachter, and together they had 4 children. Leona ran the restaurant in Liberty Center for several years. She enjoyed family time, especially her "doll-baby" great grandchildren. She loved being a major part of her grandkids' lives, and embracing family and friends. She loved gospel and country music, as well as watching westerns.
Leona is survived by daughter-in-law, Carolyn; grandchildren, Brian (Trish) Smith, Phil Wachter, Eric Wachter, Kyle (Kristin) Wachter, Amy (Andrew) Schuchhardt, Sarah Wachter; 15 great-grandchildren; one great-great-grandchild. She is preceded in death by, her husband Virgil (Lefty), children, Daniel Wachter, Ronald Wachter, Johnny Wachter, Rebecca Wachter; parents Jack and Virginia Sargent; brother, Robert Sargent.
In lieu of flowers, memorials may be given to the family in her name for a contribution at a later date.