Services for Kevin King, 61, who passed away Monday, May 31, 2021 in Des Moines, will be held 2 p.m. Friday, June 4, 2021 at Grace Evangelical Free Church in Indianola. Cremation will follow services.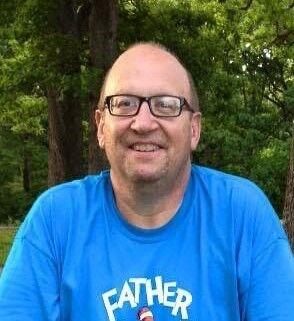 Kevin grew up in Milo, Iowa, in southern Warren County. He attended Southeast Warren School from kindergarten through 12th grade, graduating in 1978. During his high school years, Kevin's sport was basketball, making the varsity team as a sophomore and filling the role of team captain his senior year.
After graduation he attended Des Moines Area Community College at the Ankeny campus in the Building Trades program where he was considered the top of his class. He won a gold medal in the Iowa Vocational Industrial Clubs of America (VICA) competition in cabinetmaking and went on to compete at the national conference in Florida.  
Woodworking was his true passion and if you were fortunate enough to have Kevin do any trimwork or cabinetwork in your home, there is no doubt you had the highest quality craftsmanship because Kevin was a perfectionist when it came to his cabinetmaking skills. Kevin worked several years for Brad Butler Construction in Indianola, but most of Kevin's working life was as a self-employed carpenter working on projects for himself but also working alongside other contractors in the community, including Phil Hopper and Allen Stalter.
Little did Kevin know when he began kindergarten that one of his kindergarten classmates would ultimately be the love of his life.
Becky Lundberg started kindergarten at the same school as Kevin. They went all through school together and began dating the end of their junior year of high school. They were married in Milo, Iowa, on August 23, 1980.
Kevin was the proud father of four children. As the children grew up, the family enjoyed numerous road trips, including Kevin and Becky driving all four children to Alaska in a 15-passenger van the summer of 2004 where they lived out of their pop-up camper for a month. They also enjoyed numerous trips to an annual youth retreat in Colorado called Nationwide Youth Roundup (NYR) where he transported not only his own family but also other youth from the church.
Kevin was an excellent driver and drove thousands of miles, always getting his family and passengers to their destinations safely.  He also was the group "grillmaster" for the NYR trips and cooked countless meals on the road.
Kevin also became known in the community from a concession stand that he and Becky organized for the Bluegrass Tuesday summer events on the Indianola square.
For many of the years, Kevin would transport his "Cadillac" grill and grill pork burgers and hamburgers for folks attending the music performances; and oftentimes it was the money earned from the concession that would help pay for the family road trips. Kevin enjoyed just talking with people about life and, with he and Becky being classmates, he enjoyed being part of the Class of '78 4th of July floats in Milo throwing out candy for the children.
He was also a proud "Papa" to his grandchildren and loved making his Donald Duck sounds and clicking his tongue to make them smile. He dearly loved spending time with his children and grandchildren. 
He is survived by his wife Becky; children, Lindsay (Chad) Wright, Abby Crewse, Tyler (Samantha Russo) King, Ceara King; grandchildren, Hunter Crewse, Olivia King, Jordyn Russo and Kayden Russo and Annie King; siblings, Vicki King, David (Kim) King, Kyle King. He was preceded in death by his parents Dale and Betty King and sister, Kathy King.
Visitation will be held from 3 to 8 p.m. Thursday, June 3, 2021 at Overton Funeral Home in Indianola with family present from 4 to 8 p.m. Memorials may be given to the SEW Class of 1978 Memorial Fund or Grave Evangelical Free Church in Indianola.