Kenny Hedgecock passed away peacefully Oct. 1 after a month of hospice care at Quail Park's Memory Unit in Granbury, TX. Kenny was born in Centerville, IA to parents, Howard and Mae Hedgecock. He was the oldest of two sons. He attended school in Udall, IA.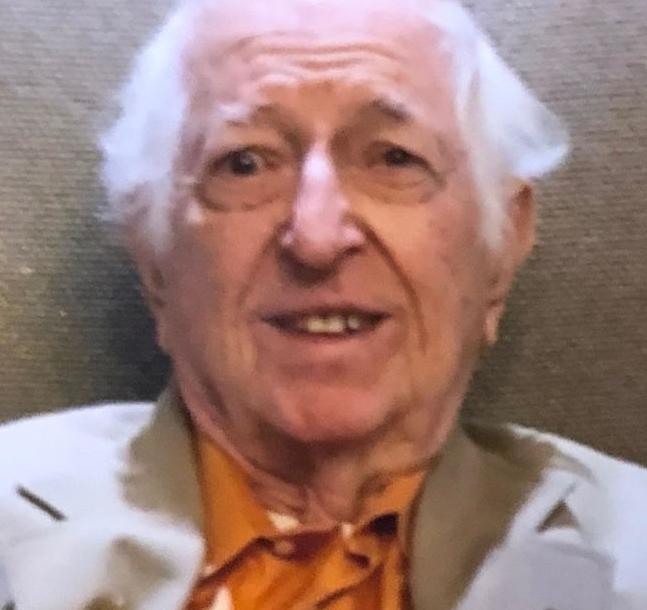 As a young adult he served in the National Guard. After that, he worked for Campbell's Grain Dryer Systems where he learned to do electrical work. He traveled the country wiring grain dryers. In 1956, he married Sharon Lou Baldwin.
Together, in Indianola, IA, they raised a family - son, Craig, and daughter, Jeanenne. In Indianola, he worked for Godwin Brothers Construction as an electrician. Later, he started Hedgecock Electric and not long after, Max Miller, joined him and the new business name became Hedgecock & Miller Electric. They did electrical work for new home construction, residential remodeling, commercial buildings, and agricultural settings.
In the 80s, Kenny sold his interest to Max Miller and became the Maintenance Director at Simpson College. Miller Electric is still in business today under the ownership and management of Max's son, Marty. Kenny liked being a small business owner, but he really enjoyed the challenge of maintaining, improving, and growing every aspect of Simpson College's facilities.
In 1990, he suffered a major stroke. In 1991, Kenny moved to Texas to be near his children and grandchildren. In 2011, he moved to Granbury, TX where his son resides. He enjoyed time outdoors on the tractor, helping with construction projects, and watching his son blow glass.
Kenny was preceded in death by his mother and father. Remaining family includes brother, Bob Hedgecock and his wife Sherry, ex-wife, Sharon Hedgecock, children - Craig Hedgecock and wife Dixie Lee, Jeanenne Kneile and husband Rick, and grandchildren - Chad Reetz and wife Becka, Allison Luedeker and husband Mason, Alisha Thomas and husband Colt, Ricky Kienle, and Kenny Kienle.
A memorial will be held Saturday, October 12 at 2 p.m. in the Great Room at Quail Park at 2300 Paluxy Hwy. in Granbury for Texas family and friends. On Thursday, October 24, a funeral service will be held at the Simpson College chapel at 701 North C Street, Indianola, Iowa at 2 p.m., with private burial in the Moravia Cemetery, near Centerville, IA, at a later date.
In lieu of flowers, the family suggests honorariums in Kenny's name be made to The Simpson Fund at Simpson College. Honorariums can be done online at www.simpson.edu, by calling (515)961-1683 or via mail - The Simpson Fund, Attn: Office of Advancement, 701 N. C Street, Indianola, IA 50125.