"Precious Lord take my hand, Lead me on let me stand. I'm tired, I'm weak, I'm worn. Through the storm through the night, Lead me on to the light. Take my hand, precious Lord, lead me home."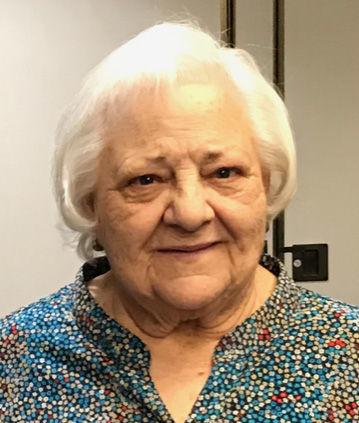 These words were sung over Juanita by the chaplain at the Mercy Hospice Services, in Johnston, IA as she was taking her last breaths on Tuesday, June 4, 2019. Little did the chaplain know this was her most favorite song.
Juanita Jean (Solomon) Carico was born December 22, 1933 in Missouri. She was the second child of Henry and Esther (Cleek) Solomon. She wore the cap of BIG SISTER to sixteen brothers and sisters. Preceding her in death are her parents; husband, Glen Sr; two half brothers, Kenneth Solomon and Bill Solomon; brother, Marion Solomon; sister, Crystal Magness; granddaughter, Ashley Carico; and daughter-in-law, Thelma Carico. She is survived by seven sisters, Martha Solomon, Dorothy Reed, Carolyn Deierling, Judy Monson, Donna (Hayward) Clark, Marcia Solomon, and Kathy (Johnny) Arias; five brothers, Walter (Joyce) Solomon, Herman (Rita) Solomon, Terry Solomon, David (Gloria) Solomon, and Michael (Cathy) Solomon.
Juanita married Glen Carico on April 16, 1954 at Chesterfield Community Church in Des Moines, IA. To this union came three children, Glen Carico, Leigh Ann (John) George and Rhonda Carico were born. She has three grandchildren, Brandon, Jorgensen, Christopher Carico and Breana Carico and two great-grandchildren, Kamden and Rylee Jorgensen.
Juanita enjoyed the great outdoors! Her family loved to camp, hunt, and fish, but cooking was Juanita's calling. She looked for excuses to be able to cook and have family and friends in to eat. She loved gospel music and looked forward to the day she would be in Heaven with Christ her Savior.
A memorial service is planned for friends and family 10:30 a.m., Wednesday, June 12, 2019 at Overton Funeral Home in Indianola. Memorials may be given to your favorite charity in Juanita's name.