Jo Anne Wood, 86, of Indianola went home to be with her beloved Lord on Monday, August 12, 2019 at the Westview Care Center in Indianola, Iowa. Services will be held 3 p.m., Sunday, August 18 at Overton Funeral Home in Indianola, with visitation held from 1:30 to 3 p.m., prior to service. Graveside services will be held 12:30 p.m., Monday, August 19 at the Iowa Veterans Cemetery in Van Meter, IA.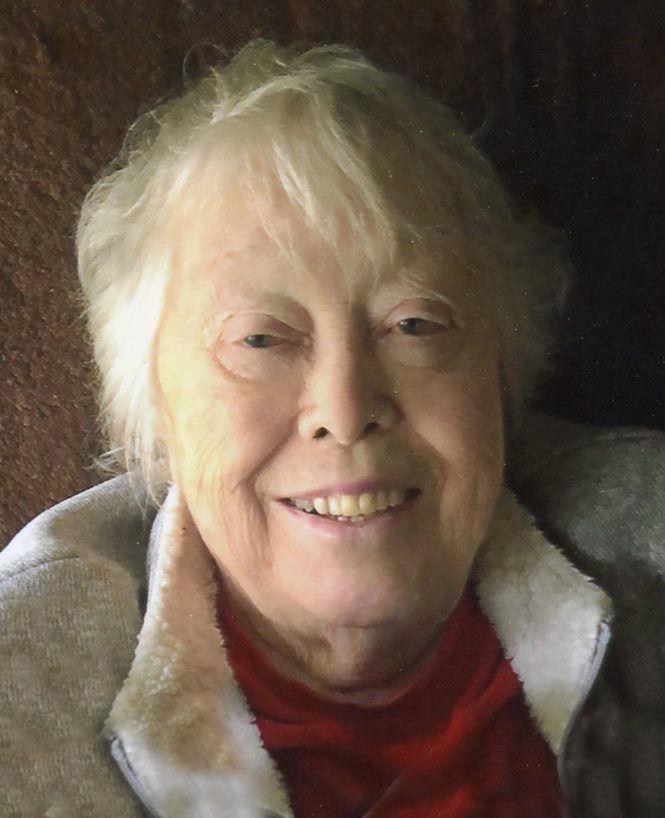 Jo Anne was born in rural Polk County, delivered at home by her grandfather, who was a local physician in Indianola. She attended school in Indianola and finished High School at North High in Des Moines.
She married the love of her life, Roger Wood, and together they raised their children to love, laugh and enjoy life. Family was their world, and Jo Anne wanted nothing more than to be surrounded by her loved ones.
She and Roger loved being involved with their kid's sports, enjoyed camping and just spending time in the company of friends and family. There was nothing that would excite them both, Jo Anne especially, more than getting together with family for a good game of "Hand and Foot". Jo Anne and Roger remained together for 56 years, until his passing in 2013.
Other than 12 years spent in Torrance, California, Jo Anne remained in Iowa for the rest of her life. During her years back home in Iowa, she worked as an administrative assistant for Iowa Power, but her family and her church were still the treasured jewels she cherished. She loved giving to various charities, teaching Sunday school and volunteering at the Regular Baptist Church Camp in Clear Lake. She and Roger also loved going to and supporting the Iowa Special Olympics, where their granddaughter, Carly, competed for many years.
Jo Anne was preceded in death by her husband, Roger; father, Beryl Hickman, and mother Dorls Hickman; brother, Bill Hickman and sister, Anita Jane Osterquist. Survivors include her sister, Sharon Moon; brother, Dennis Hickman; and half-sister, Debbie Hickman. She is also survived by her son, Craig (Janet) Wood; daughter, Cathy Culbertson; son, Michael (Jamie) Wood; and daughter, Cindy (Ed) Morrison; 10 grandchildren and 11 great-grandchildren.
Memorials may be given in Jo Anne's name to Iowa Special Olympics or Iowa Regular Baptist Church Camp, Clear Lake, IA.