Services for Janis Karen Gideon, 83, of Indianola, who passed away Saturday, October 5, 2019 at Brio Wesley Life in Johnston, will be held 10 a.m., Wednesday, October 9, 2019 at the Indianola Regular Baptist Church with burial following in the Webb Cemetery, Norwalk.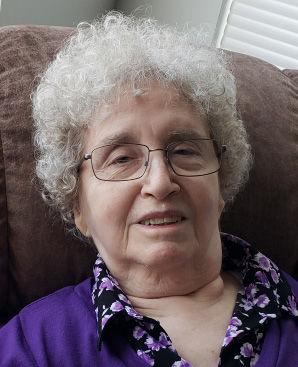 She was preceded in death by her husband, John R. Gideon; granddaughter, Kelly Sims; great-granddaughter, Taylor Weldon; parents, Worthy and Margaret Harvey; and brothers, Ronald, Lynn, Loren Harvey. She is survived by her children, Laura Flinn of Norwalk, James (Pam) Gideon of Norwalk, Joan (Terry) Gladfelter of Indianola, John Gideon of Norwalk, Nadine (Scott) Sims of Pleasantville, and Lisa (Allen) Ihnen of Ankeny; 21 grandchildren; 43 great-grandchildren; and many nieces and nephews.
Visitation will be held 4 to 8 p.m., Tuesday, October 8, 2019 at Overton Funeral Home in Indianola, where family will be present from 6 to 8 p.m.