James R. "Jim" Hoyman was born in Indianola, Iowa on September 27, 1926. Jim was the son of W.H. Hoyman and Deana Hoyman. He had two brothers, Merrick and Robert, and a sister, Kathryn Schooler.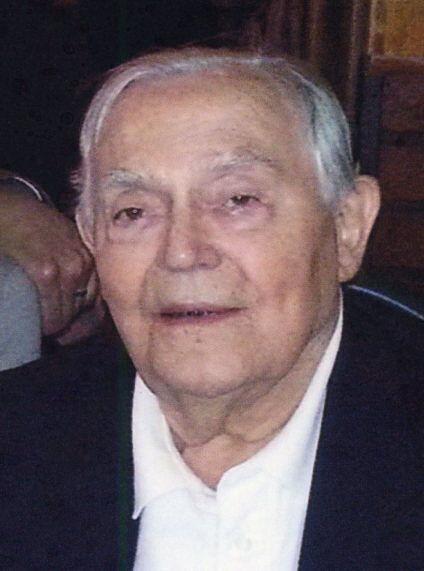 He graduated from Indianola High School, Simpson College and the Iowa University College of Law. He served in the United States Army Air Corps during World War II. He served as a special agent of the FBI for 4 ½ years in Boston and New York City.
Jim married Rose Marie Conger of Adel, IA in June 1951. They had three children: Mary Gillaspey (Dean) Urbandale, Iowa; John R. Hoyman (Tammy), Indianola, Iowa; and Ann Hoyman, deceased. He has four grandchildren; Daniel and Adam Gillaspey, Anna and Jack Hoyman; and one great granddaughter, Olivia Gillaspey.
Jim practiced law in Ottumwa, Iowa, for 10 months upon leaving the FBI. He joined Phil Elgin in 1956 and practiced law in Indianola for 31 years. During his law practice, he was City Attorney for Indianola and drafted the first Code for the City. He also served as Warren County Attorney and of the Board of Governors for the Iowa State Bar Association.
Jim taught Business Law at Simpson College for 28 years during his law career. He retired in December 1987. While retired, he enjoyed golf, his family and traveling.
Visitation will be held from 1 to 3 p.m. Tuesday, November 23, 2021 at Overton Funeral Home in Indianola. A private family burial service will follow in the Indianola I.O.O.F. Cemetery. Any memorial should be to the Cystic Fibrosis Foundation or the First United Methodist Church in Indianola. To sign an online condolence, visit our website at www.overtonfunerals.com.