James Earl Minnis Sr. "Dennis the Menace", born on October 6, 1930, took his last breath February 10, 2020 in hospice at Good Samaritan at 4 p.m. surrounded by his loved ones. He was an ornery man who lived an even more extraordinary life through his years of service in the United States Marine Corps, working Meredith Coporation/RR Donley until retirement, fostering around 180 children with his wife and raising his five children.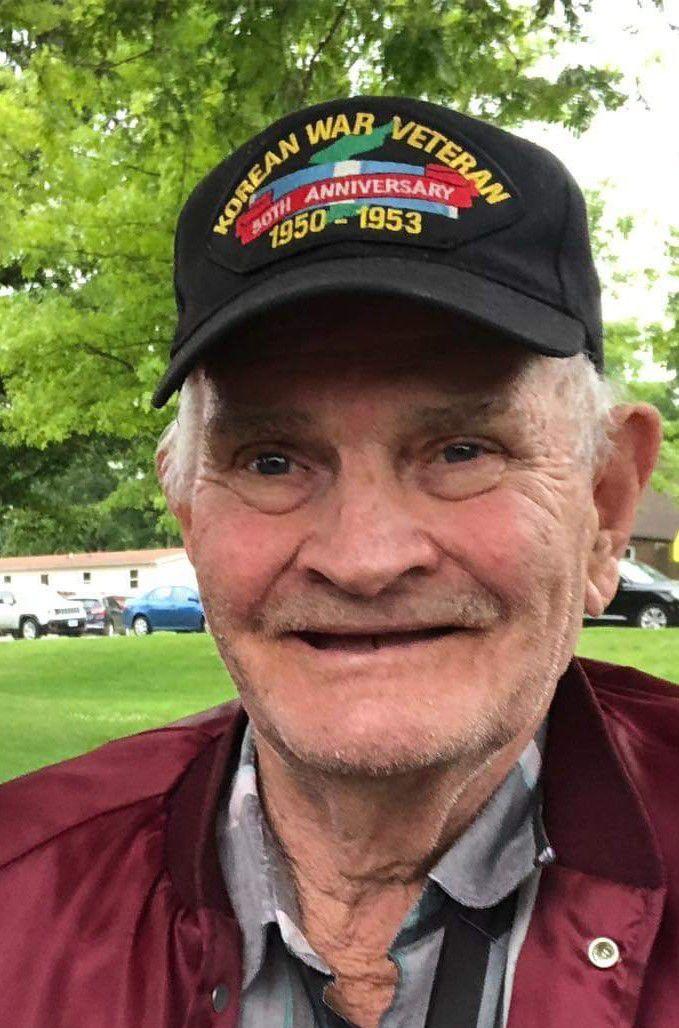 James was born in Arma, Kansas, the second youngest of 8 children, to Aubrey Alvin and Mabel Irene (Hartman) Minnis. Due to losing his parents at a young age, he was raised by his aunt. He came to Iowa in 1945, with only an 8th grade education, to help the southern Iowa Pipeline along with his brother William (Eddie) and when the pipeline was complete, he then worked for an Iowa farmer which cemented Iowa to become his home. In 1950, he joined the marines for 3 years as a sergeant and was very proud of his 11 months 27 days 3 hours and 15 mins servicing in the Korean War for his country. He was honorably discharged from the United States Marine Corps in 1954.
After being discharged, he was able to meet his spouse, Phyllis Shaw who had written him letters while he was serving in the Korean War at the suggestion of James's nephew. They were married on February 17, 1956 after he finished his service, living in Arizona for a time bringing their first child into the world then moved to Iowa where they raised their five children; RaLynne (Tony) Arreguin, Jim Minnis Jr, LeNita (Lynn) Bourne, Gerri (Greg) Davis and Aubrey (Jen) Minnis. For the years that follow, James and Phyllis made a living helping others and fostering 180 children.
James is survived by his five children; 21 grandchildren; 26 great-grandchildren. He is preceded in death by his wife, Phyllis (Shaw) Minnis of 61 years; two brothers, William (Eddie) Edward Minnis and Melvin Hartman Minnis; five sisters, Dorothy Mae, Audrey Irene, Eunice LaVon, Elenora Nadine and Freda Alice.
A Celebration of life will be held 1 to 6 p.m., Sunday, February 16, 2020 at the Indianola Church of Christ in Indianola where family will be present to greet friends. Inurnment will take place at a later date in the Iowa Veterans Cemetery, Van Meter, IA. Memorials may be given to the family in his name for a contribution of their choosing at a later date.