Glen Emmet Else Jr., passed away in Des Moines, Iowa on July 13, 2021. A funeral service will be held Monday, July 19, 2021 at 11:00am at Peterson Funeral Home in Carlisle. A luncheon will immediately follow the service.
A visitation will be held Sunday, July 18 from 4:00-6:00pm at the funeral home.
Glen was born September 19, 1940 in Creston, Iowa to Glen and Lola (Konkler) Else. He served in the United States Army. Glen married Claudia Rundlett in Creston on August 7, 1965. He worked for Farmland Insurance as a Loss Control Specialist for over 31 years, retiring in 2000.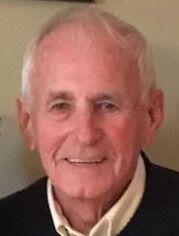 Glen and Claudia loved to travel and camp in their RV. They enjoyed traveling across the country stopping to see the sights and casinos along the way. They truly loved spending winters in Texas.
Glen and Claudia were active members of Family Campers and RVers and he served as the National Campvention Coordinator for many years.
Glen was a man who put his family above all else. He loved spending time with his wife, children, grandchildren, and great-grandchildren. He and Claudia loved to attend anything in which the kids or grandkids were involved.
When Glen and Claudia's children were in school he was the president of the Carlisle Booster Club and also helped start the Carlisle After-Prom which has been attended by thousands of students over the decades. He was always there to help anyone who was in need.
Glen was always good for a smile and a joke. He was proud of being a member of the Masons in Hartford. He would have loved to attend a meeting everyday if he could have.
Glen will be remembered as an honorable man who cherished his family and friends. He will be missed by many.
Glen is survived by his wife of nearly 56 years, Claudia, children; Tracy (Kari) Else and Christy (David) Daniels, grandchildren; Janie (Nathan Rushing) Benefiel, Matthew (Jennifer) Benefiel, Shannon (Jimmy Frye) Benefiel, Anthony Else, Benjamin White, Allison Else, and Dylan Daniels, great-grandchildren;
Joslyn Rushing, Ryann Frye, Mattix Benefiel, Ryan Rushing, Owen Benefiel, Madilynn Benefiel, Adrian Frye, Oliver Benefiel, and Jayla Frye, and a sister Barbara (Robert) Moore.
Glen was preceded in death by his parents, and a sister Patricia Else.
Memorials in Glen's name can be made to The Carlisle Alumni Association or LifeServe Blood Center.