Earlene Ginter aged 80, passed away quietly after a short illness with family by her side at her home in Indianola on January 7, 2021. A Celebration of Life is planned for a later date.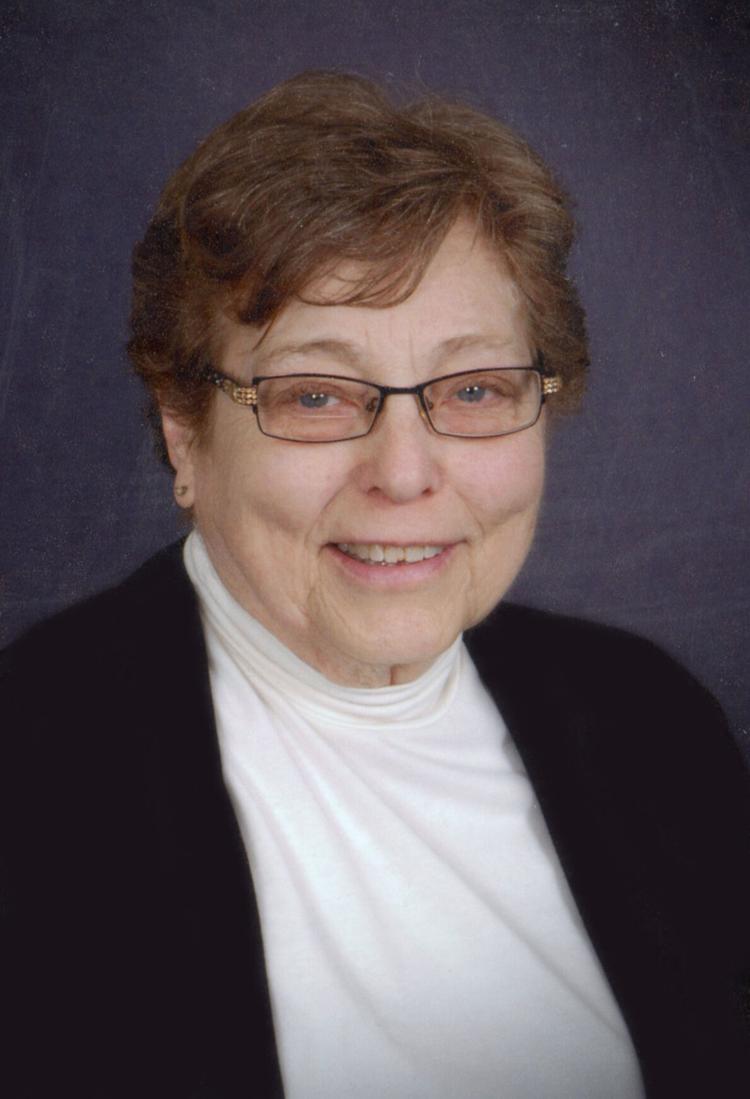 She grew up with three sisters in Van Cleve, Iowa, later marrying Charles Ginter in 1960. They lived in Alabama, New Mexico, and Marshalltown, Iowa before moving to Indianola in 1970, where they raised their four children.
Earlene was a giver at heart and loved taking care of others. During her years in Indianola, she worked as a nurse's aide for twenty years at The Good Samaritan Care Center. Continuing her desire to help others, she worked several years at Winifred Law Opportunity Center as a job coach. She later became a certified Phlebotomist and finished her working career at Blank Children's Hospital in the medical records department.
She was a skilled seamstress and spent many hours sewing for her family and friends and later in life made Memory Teddy Bears for those that had lost loved ones. She loved to garden and was a member of the Ackworth Garden Club, the Indianola Garden Club and was a Master Gardner. She also volunteered with the school district helping children with their reading. Adding to her list of accomplishments, Earlene was an avid photographer and could always find something of beauty and interest through her lens, some of which won her blue ribbons at the county fair.
Later in life, she volunteered as a hospice aide, comforting many through difficult times. Earlene's family was most important to her and she loved spending time with them, especially her grandchildren, nieces, nephews and great nieces and great nephews. They loved her "life stories" and she always made them feel welcome, special and unique.
Earlene is survived by her husband, Charles Ginter; children, LaDonna (Jr. Pritchard) Hutchcroft, Martha (Ryan) Becker, John Ginter, Dan (Chris Hannum) Ginter; grandchildren, Clint Hutchcroft, Luke (Hannah Hockett) Hutchcroft, Lane Becker, Wyatt and Colton Becker, Rachel (Nicole) Damiano; sisters, Janice (Duane) Fisher, Shirlene Byers, Marlys (Dan) Miller; brother-in-law, Larry Ginter and many beloved nieces and nephews. She was preceded in death by an infant daughter; mother, Lois Eibs Eggelston; father, Larry Banwart; daughter-in-law Dr. Regina Armstrong Ginter; mother-in-law Alice (Lawrence) Ginter and nephew Tony Fisher.
Special thanks to family, friends and caregivers who lovingly cared for Earlene during her final days at home. In the words of Dr. Seuss, "Don't cry because it's over, smile because it happened."
In lieu of flowers, memorials may be made in Earlene's name to the Milo Public Library, Indianola Public Library, or Carlisle Public Library.