Family services for Dale Miller, 67, of Indianola, who passed away Friday, May 22, 2020, surrounded by his family at his home, will be held Friday, May 29 at Overton Funeral Home in Indianola. Interment will follow services in the Hammondsburg Cemetery.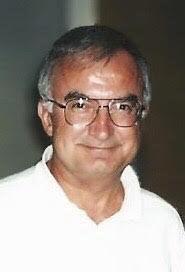 You may join family on our Website Live Stream for funeral and graveside services starting at 10:30 a.m., Friday, May 29. 
Dale was born on August 4, 1952 in Boone Iowa to Ernest and Ella (Anderson) Miller. He graduated in 1970 from Stratford High school, he went on to receive his AA from AIB and finally receive his BA from Simpson College majoring in accounting.
He worked at DM White Trucking for 5 years before beginning his lifetime career in 1977 at Iowa Power (MidAmerican Energy) where he worked for 38 years retiring as Property Accounting Manager. He was Past President of IMA, Past Secretary of Eagles #276, Oskaloosa and is the current State Director of the Good Sam RV Club.
Dale enjoyed watching the Hawkeyes, camping, car shows, woodworking, traveling to Branson and attending the Midwest Old Threshers but most of all he enjoyed being with his family.
Dale is survived by his wife Cheryl; children, Cindy (Burt) Metzger, Jeff (Kara), Julie Fredregill (Rick), Jerod (Keisha), Destini, Jane Nady, Chilo Fredregill; brother, Doyle (Vicki) Miller; 13 grandchildren and lots of nieces, nephews, cousins and other family members
Dale was preceded in death by his parents, Ernest and Ella Miller, brother Robert and sister Juanita
A public visitation, under CDC guidelines, will be held 5 to 8 p.m., Thursday, May 28, at Overton Funeral Home where family will be present from 6 to 8 p.m. Memorial contributions can be made to the family.