Brenton "Brent" Lester Reynolds of Hartford, IA, age 71, died on Monday, January 6, 2020 peacefully at home surrounded by family.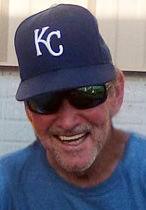 He was born in Osceola, IA on June 26, 1948 to Judd and Amelia Reynolds. In 1968, Brent joined the United States Marines and was honorably discharged in 1970.
On March 22, 1982, Brent married Janet in Bethany, MO. They eventually moved to Hartford with their family – Lisa, James and Billy.
At the time of his passing, Brent was semi-retired and working as a janitor for the Carlisle School District, which he loved. Family was the focal point in Brent's life; he especially loved spending time with his three young granddaughters and two young great grandsons, going to baseball games with his sons and going to dirt track races with his wife and their friends. Brent never knew a stranger and always put other people ahead of himself.
Brent is survived by his wife, Janet; his daughter, Lisa (Denny) Ransom; his sons, James (Nikki) and Billy (Amber); his siblings, Carolyn Little and Kemp; 5 grandchildren; 2 great grandchildren and numerous nieces and nephews. He is preceded in death by his parents.
The family is holding a Celebration of Life Open House at the Hartford Sportsman Club (110 W. Elm Street, Hartford) on Saturday, January 18, 2020 from 12 to 3 pm, with military services at 1 pm.