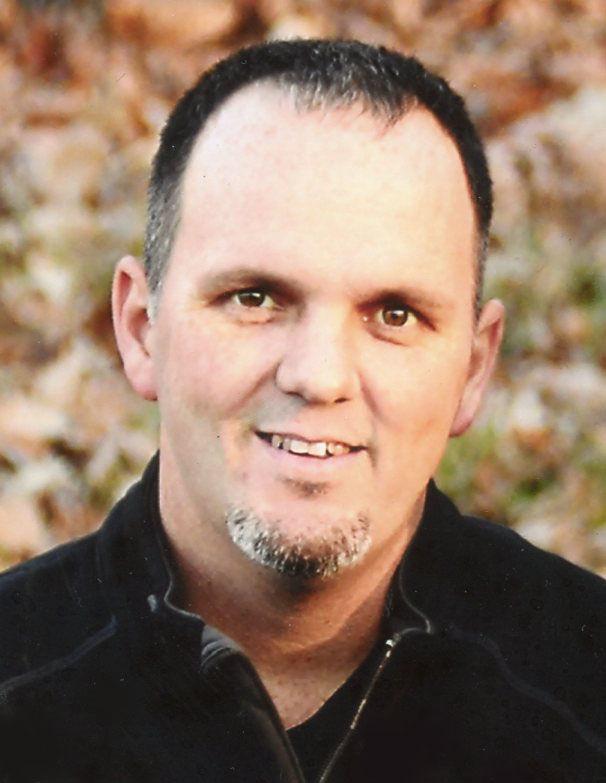 Services for Brandon Michael Boyd, 39, who passed away Saturday, March 9, 2019, in Omaha, NE, will be held 10:30 a.m., Friday, March 15, at the Indianola First Assembly of God Church with burial following in the Indianola I.O.O.F. Memorial Gardens Cemetery.
Brandon Michael Boyd, the son of Steve and Pam Boyd, was born Oct. 1, 1979, in Anaheim, Calif. He resided there until he was 9 and then his family moved to Troy, Texas, where he lived until he was 15 when the family moved to Indianola, Iowa, where he graduated high school in 1997 at the age of 17. While in high school, Brandon loved playing baseball, basketball and running cross country. He worked at A&W, where he met the love of his life Melissa Glascock whom he married Aug. 22, 1998.
A year after they married, Brandon and Melissa were blessed with their first child, Quincy. Not far behind came their son Peyton. During that time Brandon continued to work for A&W. In 2002, Brandon went to work for his father-in-law David at Glascock Floors. Shortly after, he was diagnosed with Crohn's disease, which lead to his diagnosis of Primary Sclerosing Cholangitis (PSC) in 2004 that led to his first liver transplant. Within four weeks, Brandon underwent a second transplant due to complications with the first donor liver. After the second transplant Brandon made a full recovery and he was able to live a full and healthy life the way he wanted and to the fullest. Six years after his transplant, Brandon and Melissa welcomed Bryce to the family. In 2013, Brandon started having complications from his disease and received his third liver transplant in December 2014. He retired from floors to recover and regain his strength. Brandon finally got his dream job working as an assistant manager for Hibbitt Sports where he could talk to people and talk about sports.
Brandon lived his life to fullest and always had a smile on his face. He loved to make people laugh and took every opportunity to make jokes and scare his friends and family. Brandon loved Jesus and youth and used both of those to mentor and be an influence and role model as a youth sponsor for Indianola First Assembly of God. He also loved the game of softball and played and coached for the church team for many years. Brandon was also a strong advocate for the Iowa Donor Network. He believed that because he was given the gift of life three times, everyone, including himself, should be a donor and help save someone else's life. Brandon loved his family and friends. He was always lifting them up when they were feeling bad and always willing to help out when a helping hand was needed. Brandon's other love was the Dallas Cowboys. He loved taking road trips and going to Dallas Cowboys games with his brothers whenever he could find the time. While Brandon may have only lived 39 years, he packed those years with a lifetimes' worth of faith, love, laughter, strength and courage.
Brandon is survived by his wife Melissa; sons Quincy, Peyton and Bryce; Mother Pam Boyd; siblings Stacy (Cory) Keller, Aaron (Kat) Boyd, Cory Boyd, and Shannon Boyd. Mother-in-law Diane Glascock, sister-in-law Jocelyn (Dallas) O'Brien, and Brother-in-law Ben (Bailey) Glascock. Nieces Cassi Boyd, Makayla Gloria, Skylar O'Brien, Halle O'Brien, Bella Glascock and Brinnlynn Glascock; and nephews Jacob Frink, AJ Boyd, Dalton Boyd, Jaxson Boyd, Carson Keller, Krayten O'Brien, and Clayton Keller. He was preceded in death by his father Steve Boyd, father-in-law David Glascock, grandparents Merle and Betty Hull, and his Gana and Papa Louis and Maxine Boyd.
Visitation with family present will be held 4 to 8 p.m., Thursday, March 14, at the First Assembly of God Church. In lieu of flowers, memorials may be directed to Indianola First Assembly Youth Group or the Iowa Donor Network. To sign an online condolence, visit our website at www.overtonfunerals.com.