Adam Eugene Edgington, of Nevada, Iowa died Friday, July 9, 2021.
Adam Edgington was born November 29, 1978 to his parents Diane (Robinson) and Gary Edgington. He grew up in Des Moines and graduated from Lincoln High School in 1997. He received college degrees in Sociology and English from Grand View University in 2004, and earned his Master of Arts in Teaching from Drake University in 2007. Adam married the love of his life Karen Anne Wienhold on August 27, 2016.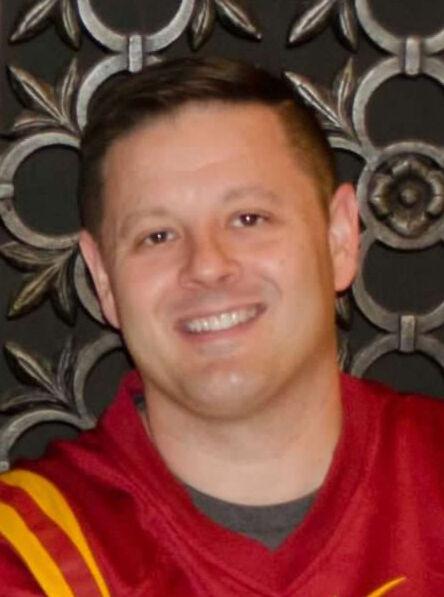 Adam was a writer, authoring a book, several short stories, and numerous screenplays. One of his screenplays, Urbandale, won the 2003 Los Angeles Screenplay Contest. He was a teacher, first as a substitute teacher in Ames and Colfax-Mingo, and most recently as an English teacher in Marshalltown. He was a lacrosse coach, having coached at West Des Moines Valley and founding the Central Iowa Lacrosse Association in 2008. He was also a volleyball coach in Marshalltown. He was an avid sports fan who loved the Cubs and Cyclones.
Survivors include his wife, Karen; children, Raelee Edgington, Cyrus Crosser, Heinrik Edgington, and Lorelei Edgington; parents, Gary Edgington and Diane (Ed) Robinson; brothers, Jason (Angela) Edgington and Ryan (Megan) Edgington; and his favorite dog, Millie. He was preceded in death by his paternal grandparents, Virgil and Nora Edgington; and maternal grandparents, Gene and Iola Gladfelder.
Memorial contributions may be made to the family for his children's college funds.