A pair of iconic fixtures from the old Warren County Courthouse may find new life in the Warren County Justice Center still under construction.
But first, they could use some sprucing up and community support.
Kathi Stanfield, a local historian and volunteer with the Warren County Historical Society, is spearheading the effort. She walked into it, literally and by chance, in the spring of 2019.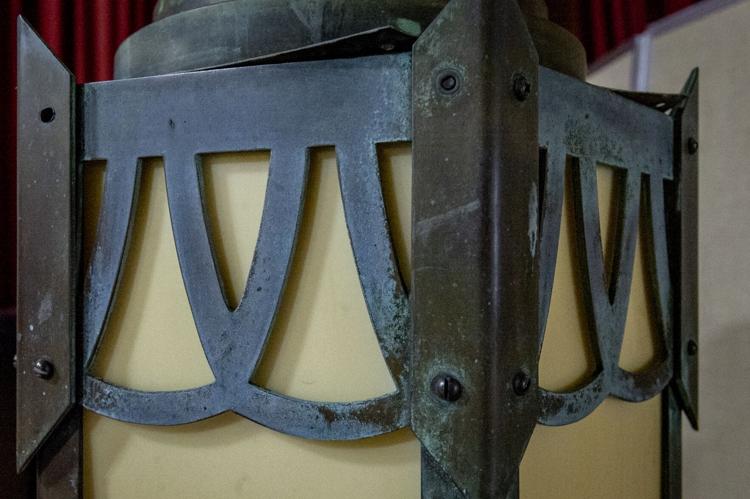 "When they were tearing down the old courthouse," she said, "I happened to be there the day they were actually dismantling the lights. I was walking home from the bank and saw."
The two lights had flanked the steps leading to the courthouse's east door and dated back to the building's construction in 1938.
"There were big rails on both sides of the steps," Stanfield explained. "They were up on those. They're about five feet tall and six-sided, Art Deco. … People liked the old lights."
Perhaps it had been fate that Stanfield passed by the demolition when she did. After all, she's no stranger to shedding light on Warren County history. In this case, history just happened to be a couple of lights.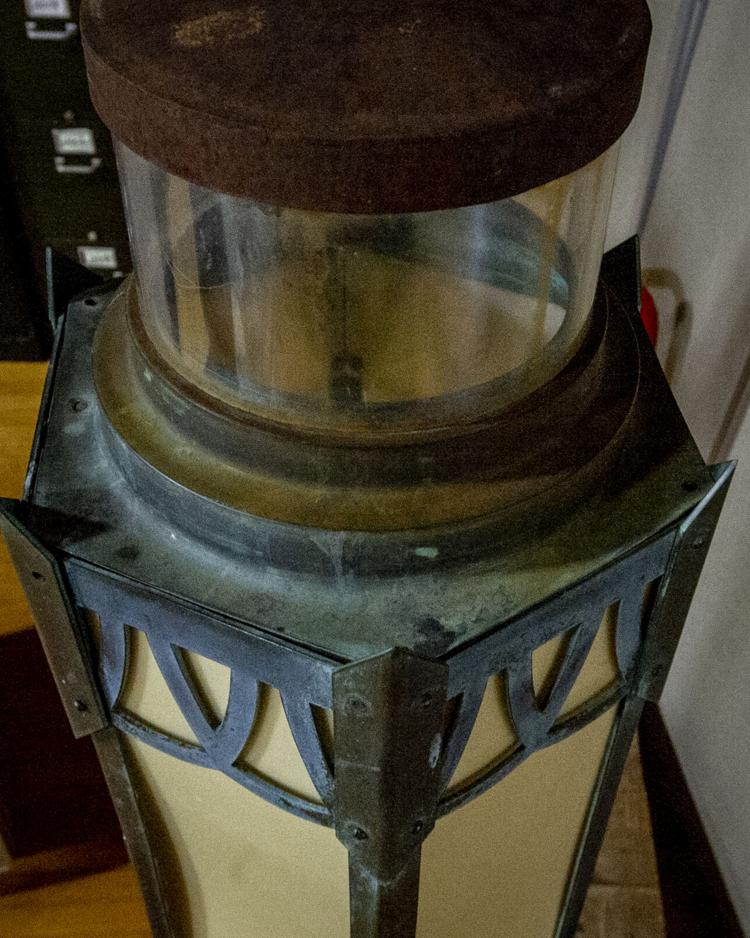 "The guy was saying, 'It wouldn't take too much to fix these lights up,'" she recalled. "My mind started turning, and I thought, 'Maybe the historical society would want to jump on that project.'"
But then, sometimes preserving history is a complicated business. Stanfield discovered that the historical society was already focused on writing a grant, as was her chapter of Questers, another group dedicated to area history.
"So, I was kind of back at square one, where it was really just me," she said.
Undeterred, Stanfield realized "I just had to jump into it," starting with finding a new home for the lights once restored. She didn't want them to end up collecting dust in storage somewhere, she said.
"I went to a (Warren County) Supervisors meeting and told them what I wanted to do and said, 'If I were to come up with the money to have them restored, will you display them in the new Justice Center?' And they said yes," Stanfield remembered.
The next questions didn't have such a straightforward answer: How could the 80-year-old lights be repaired, and who would fit the bill?
By word of mouth, Stanfield found Troy Williams at Williams Machine Shop Inc. in Lacona to meticulously replace all of the missing metal and Plexiglass pieces.
"That's the big deal because there are a lot of little pieces missing," Stanfield said.
Meanwhile, Dave Grissom of Indianola plans to take on the rewiring, which had posed a bit of a mystery.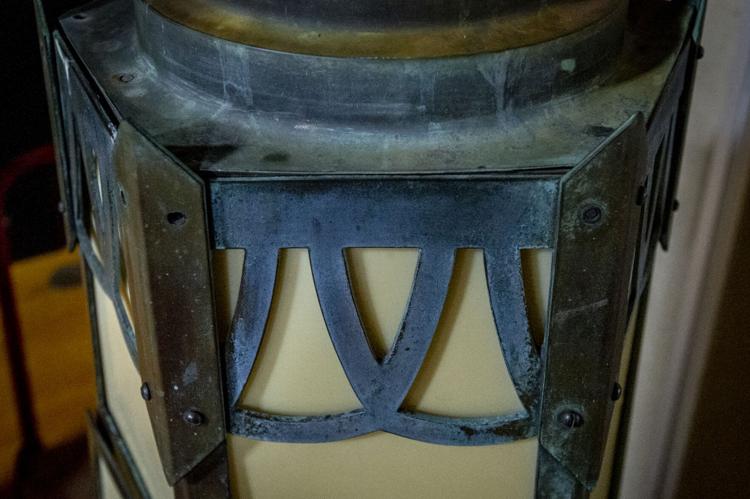 "The maintenance people had thrown away what was in there," Stanfield said. "The wiring would have been replaced anyway, but I had no idea exactly what it was. I mean, I saw it once."
Even with this duo on board, the project has faced a few setbacks. First, Williams had to contend with a storm ripping apart his business, Stanfield said. He'd even had one of the delicate lights there at the time.
"I made with sure with Troy that he was OK," said Stanfield. "He had lost the side of his building in a storm that August. He said, 'It's fine. … We'll just leave it here until we're ready for it.'"
They're ready to get started now, but COVID-19 has created a unique hurdle: When the lights had been created in the 1930s, Plexiglass had been the "new wonder product."
In 2020, it wasn't a marvel anymore but impossible to attain, used in many of the physical barriers going up in businesses and schools to try to slow the pandemic. Stanfield is hopeful the material may be available again soon.
In the meantime, she's found more help.
Melody Kirk, a Carlisle historian connected to that community's Randleman House, has agreed to help promote the project. Judy McClymond, the treasurer of the Warren County Historical Society, has offered to handle financial donations.
While Stanfield is still determining the cost of the wiring and Plexiglass, she anticipates the metal work to be the bulk of the investment. That estimate from Williams was less than $3,000 for the pair.
Just as many hands make light work, Stanfield hopes that many small donations from the community could add up.
"To me, if we could get hundreds of people to send in 20 bucks, that's big. Sure, we would love to have $100 donations, but we would like to have lots of little ones, too. … If you remember the lights, send us 20 bucks!" she said, chuckling.
Donations would be tax-deductible. Checks should be made out to the Warren County Historical Society, with "courthouse lights" written on the memo line, and mailed to the Warren County Historical Society, P.O. Box 256, Indianola, IA 50125.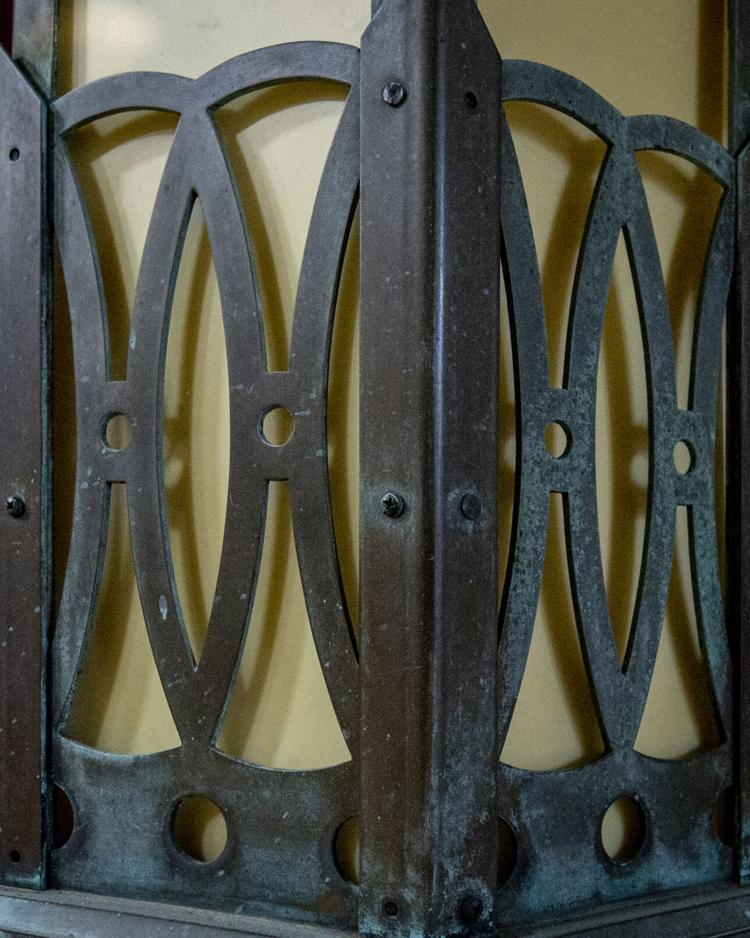 Even though this has been quite "the involved process," Stanfield is committed to saving the lights and, what's more, making sure they continue to shine in Indianola.
After all, for 80 years, they illuminated the likes of Bluegrass Tuesdays, Christmas tree lightings, or simply someone's evening stroll around the Square.
"To me, they were the most iconic thing on the façade of the courthouse. Anybody that really paid attention to the courthouse admired the lights," she said. "So, I felt that they would be the best and more reasonable thing that we could preserve."