The City of Norwalk has hired Jennifer Porter, formerly Vetterick, as the City's first-ever female Fire Chief. Porter has been the Interim Fire Chief since May 2021.
Norwalk hosted an Open House for residents and City staff to meet and greet the four Fire Chief candidates in September. The following day, panel interviews were held that included Mayor Tom Phillips, City Council, City staff, community members and leaders in the Des Moines Fire and EMS service.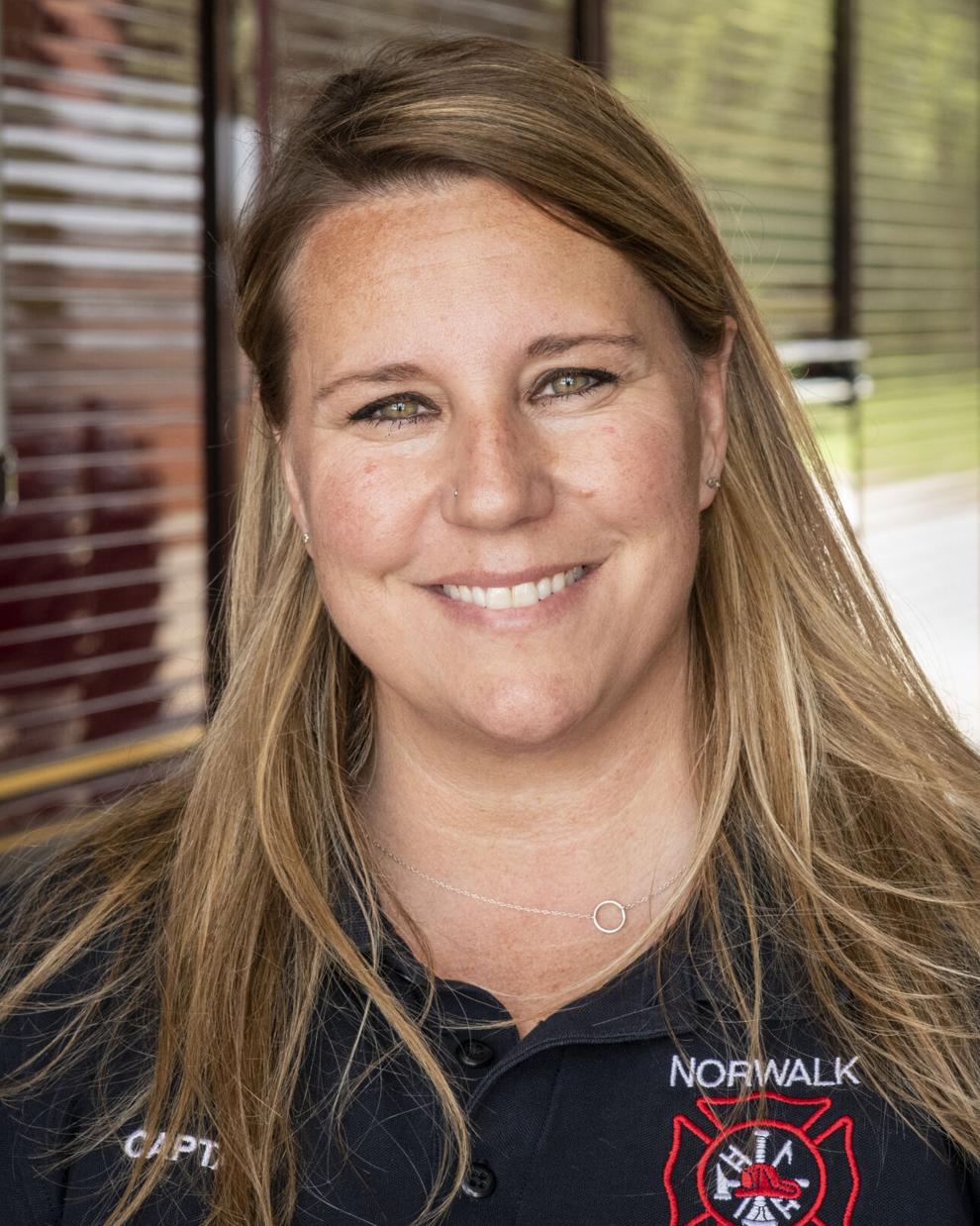 "We interviewed four excellent candidates for Norwalk's Fire Chief and because of that, choosing the next Fire Chief was not an easy task," said Mayor Tom Phillips. "The candidates interviewed had a variety of qualifications and qualities and all four would have been good chiefs".
Ultimately, Porter's dedication to the Norwalk Fire Department, City of Norwalk and its residents pushed her to the forefront of the candidates.
"I feel honored to be offered this position in an organization that I have been a part of for the past 13 years. I love the City of Norwalk and I look forward to leading the amazing group of individuals within the Norwalk Fire Department," said Chief Jenn Porter.
Porter is a 13-year veteran of the Norwalk Fire Department. She has served as Fire Captain, the second in command, for the City since 2016. Chief Porter will be one of only a few female Fire Chiefs in the state of Iowa.
"Chief Porter has been serving as Norwalk's interim Fire Chief and I have every confidence she will be successful at leading Norwalk's Fire Department," added Phillips.
A swearing-in ceremony will take place next month at the Norwalk Fire Department. An invitation will be sent out once the date is determined.