Creamy, rich, sweet and homemade are just some words you could use to describe the treats sisters Michelle Fischer and Jill Houseman sell out of their mobile bakery Miss Mae's, a renovated horse trailer.
The women grew up in Norwalk and are raising their families in Prole.
It was Fischer's idea to start a business with her sister, Houseman recalled. She called Houseman and suggested they do something with an old horse trailer.
"I said maybe — I was thinking down the road," Houseman explained. "She found the trailer and bought it that night, and by the next day, we were gutting it and redoing it to make it into a bakery."
The 1972-era horse trailer was sanded, changed from a rusted blue color to tan, got new tires and they replaced metal pieces and the windows.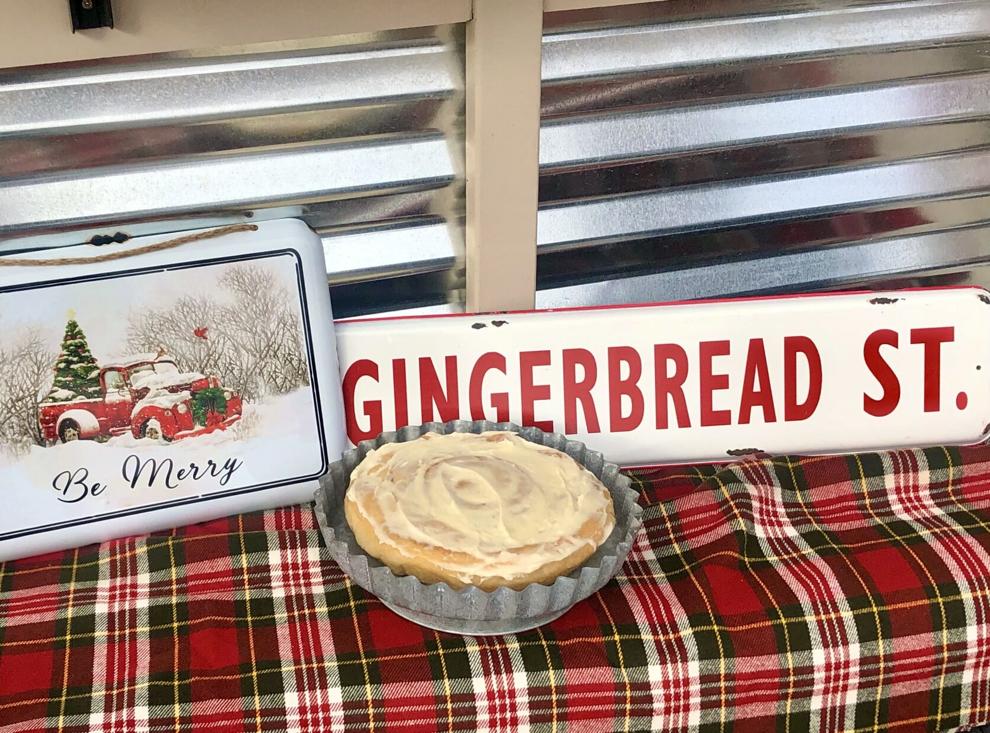 "I didn't know what I wanted to do out of it," Fischer said with a laugh. "We had a restaurant here with my aunt and used to be famous for our nine-inch Prole cinnamon rolls…We've always done something together. We did daycare together before we got married. She's the only one I could get to go along with my crazy idea."
The business is named in honor of their great-grandmother Mae.
"She had a bakery actually in Norwalk long ago. It was just out of her home. She sold doughnuts and whatnot, to provide for her family of 12 children," Houseman said. "This was in the 1950s. It's not there anymore, but they lived in the white farmhouse that used to be next to the Norwalk Christian Church, and it was off of her little porch area."
Out of a home-certified kitchen, they bake cinnamon rolls (large and small), cookies, cupcakes, gourmet cupcakes with fruits or fillings, pies, cheesecakes, wedding cakes, cake pops, cocoa bombs and specialty seasonal items. They also take custom orders. They are accepting orders for Thanksgiving pies and holiday orders for cookie trays and other goodies.
Their husbands Cody Houseman and Thomas Fischer provide invaluable support transporting the trailer and purchasing baking supplies. Fischer has four children and Houseman has three. Their grandparents serve as taste testers.
"Our grandpa Ken Kenoyer was Mae's son," Houseman noted.
The sisters also sell their baked goods through the Norwalk-based mobile coffee shop Grounds Around Town. For the coffee shop, they offer breakfast goodies including cinnamon rolls, chocolate chip hazelnut croissants, bear claws and turnovers.
The duo sets up shop in the parking lot of the Prole Post Office, 8056 Hwy 28, Fridays from 4 p.m. to 7 p.m. and Sundays from 8:30 a.m. to 10:30 a.m. They also travel the area for local events such as farmers markets and they will deliver. Currently, they're vendors at Jingle in the Junction on Thursday nights from 5 p.m. to 9 p.m. leading up to Christmas (except on Thanksgiving) in Valley Junction.