The Helping Hand of Warren County has a new online home, and its brick-and-mortar location is about to take the spotlight.
Sue Wilson, director of the nonprofit, recently made the "awesome announcement." She said the timing couldn't be better, with the holidays nearing and Helping Hand having a smorgasbord of new programs in the works.
"We're really excited about having a spot where people can go and find info that is accurate, like our donation hours, service hours – stuff like that," she said.
She extended two invitations to the community: First, check out Helping Hand's "first ever real website." Second, stop by one of the open houses planned later this week, whether you've never stepped through the door before or are a longtime supporter.
The first open houses were on Wednesday, Nov. 10, at Helping Hand's facility at 109 E. Clinton Ave. They'll be repeated on Sunday, Nov. 14., from 11 a.m. to 1 p.m.
The organization provides food, clothing, furniture and personal care items to anyone in Warren County who needs them. But especially this past year, Wilson has worked to make the facility a hub for other services, from mental health counseling to housing assistance.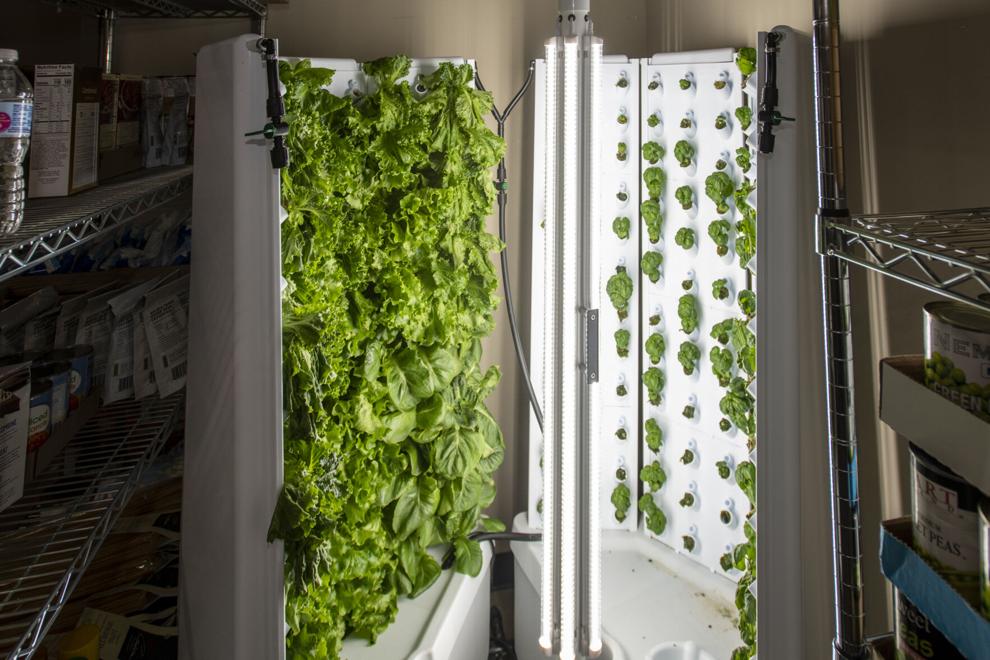 Plus, new outreach programs, like distributing restaurant-donated meals at sites around Indianola, have enabled Helping Hand to extend its reach.
"We added a lot of new programs and services, so really just showcasing them," Wilson said of both the new website and open houses.
The website was designed and is maintained by Stacia Taylor of Sierra Web Services. Wilson said her favorite features include an events page and buttons to make online financial donations or submit information to volunteer.
Although the site is brand new, she added, she's already hearing positive feedback.
"We've gotten a little bit from volunteers and community members who said, 'Hey, we looked at it. It looks really nice!'" she said.
But then, some programs and upcoming events are so newly decided, they aren't even on the website yet. Wilson offered a sneak peek at a few:
• As it turns out, The Helping Hand has a green thumb.
The new hydroponic unit, which will raise produce for the nonprofit without use of soil, is now full of lush greens. The first harvest will take place this week with Helping Hand clients lending a hand.
Then, at the end of December, a local man plans to retire from full-time work and oversee the hydroponic garden. Stay tuned for more on that, Wilson said, including area youths also getting involved.
"We are really excited he's going to take it over. Then we're going to start to bring some students in. … The curriculum is pretty amazing that they have," she said, referring to Fork Farms, which manufactured the unit.
It was purchased this past summer, thanks in part to a fundraiser by the Noon Lions Club and Rotary that helped cover its $4,695 price tag. The unit is only about the size of a refrigerator, but is expected to grow at least 394 pounds of vegetables annually, according to information from Fork Farms.
• The Helping Hand is getting ready to raise a toast. With hot chocolate.
October of 2022 will mark the nonprofit's 40th anniversary, and a celebration already is in the works.
"We really wanted to do a nicer, formal dinner as a fundraiser, but we just can't justify spending money on it. You know what I mean? That's not being good stewards of our money," Wilson said.
What's planned instead is a financial drive in which past leaders and supporters will receive a letter asking for a donation. Then, Helping Hand can just focus on a party that organizers have planned to be frugal yet fun.
"Our anniversary event is going to be held at the Annett Nature Center. It's just going to be a family event," Wilson explained. "We're going to do everything from having a bonfire going, to hot dogs and s'mores."
Mark your calendar for the afternoon of Sunday, April 3, 2022, and watch for more information on Helping Hand's website and Facebook page.
• Helping Hand's next program could reach out to those needing emergency housing.
It's an offering in its very earliest stages, with Wilson still working on grants. Nonetheless, she's excited by the possibility.
"If I put you up in a hotel for four days," she said of hypothetical recipients, "your immediate fear of not having someplace to stay goes away, and then we can work on, 'OK, what are your top needs?'"
And that would be a critical piece of the program, noted Wilson: identifying what needs to happen for someone to secure permanent housing, and then quickly getting to work. For instance, one of the criteria for recipients would be that they must fill out housing paperwork.
If assisting that process is as exciting to supporters as it is to Wilson, she encourages them to contact her. Financial donations toward this program are being accepted now, especially as cold weather approaches.
"We are looking for anybody interested in supporting a winter housing fund to reach Helping Hand," she said.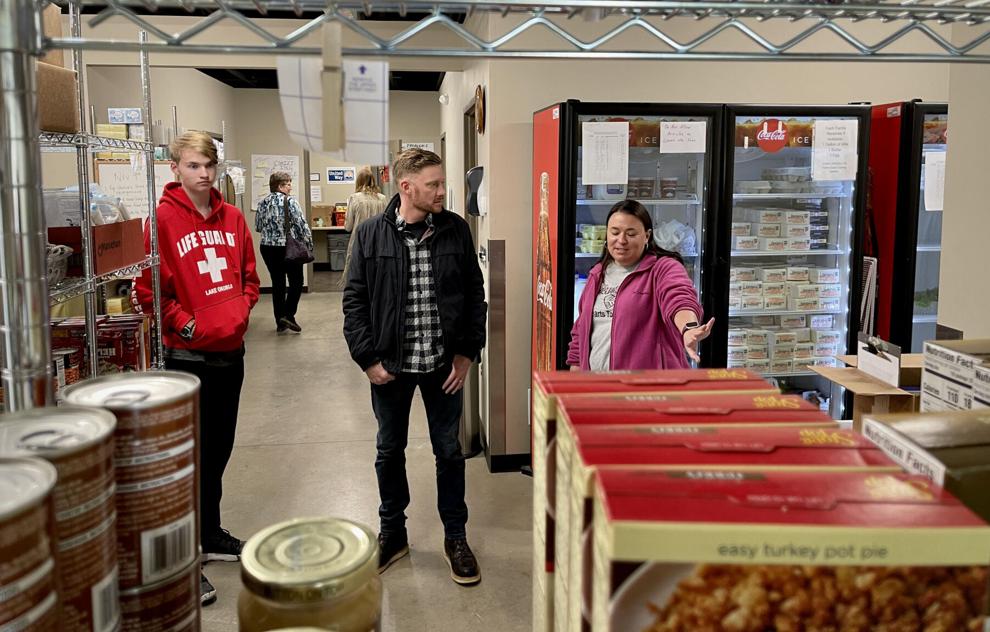 • The spirit of giving can get back to the basics – and happen year-round.
As Helping Hand gears up for its holiday season, Wilson would like to mention a couple of her wishes.
First, consider donating smaller toys in order to include items to help cover a family's basic needs.
"We get so excited to buy the big Barbies and trucks. What I think would really settle a mom's heart is maybe smaller gifts, but then maybe being able to give her $100 for gas money, or a $50 laundry card," Wilson explained. "Those are the true things that are going to start changing our clients' lives."
Second, Helping Hand typically sees a lull in donations between April and October. According to Wilson, signing up for a monthly donation, even as little as $10, could make a bigger impact than a one-time holiday gift.
Anyone can get started by going to the donation page on the new website.
"It would be just amazing," said Wilson, "what the world would look like if everybody gave through the year."