Eating may be a necessity in life, but sharing exceptional food served in a warm, friendly environment is a privilege that Crouse Cafe has been delivering for 75 years.
Crouse Café, 115 E. Salem Ave. in Indianola, has become a beloved landmark when it comes to culinary excellence. For generations, Simpson College kids have made the eatery the place to be on a Sunday to get a malt.
Join the family for an open house Saturday, Nov. 27, from 2 p.m. to 6 p.m. to help celebrate this milestone.
Crouse Café is owned and operated by John Crouse and his wife Rhonda. He's the grandson of the restaurant's founders Robert "Bob" and Cleo. A family affair, John's siblings, children, grandchildren, nieces and nephews have all helped run the business.
From hot beef sandwiches, to onion rings and pies, their menu has drawn attention from politicians, celebrities and national publications.
It all started when Cleo and Robert took jobs at the Newton Café, owned by Aunt Fern Jenkins and her husband Marvin, according to a family album that tells the story of the family's journey to becoming a community icon.
The Crouse Café saga officially began with the Heavilin Café on the west side of the square. The name was then changed to the Rocket Café when it moved to West Ashland in 1946.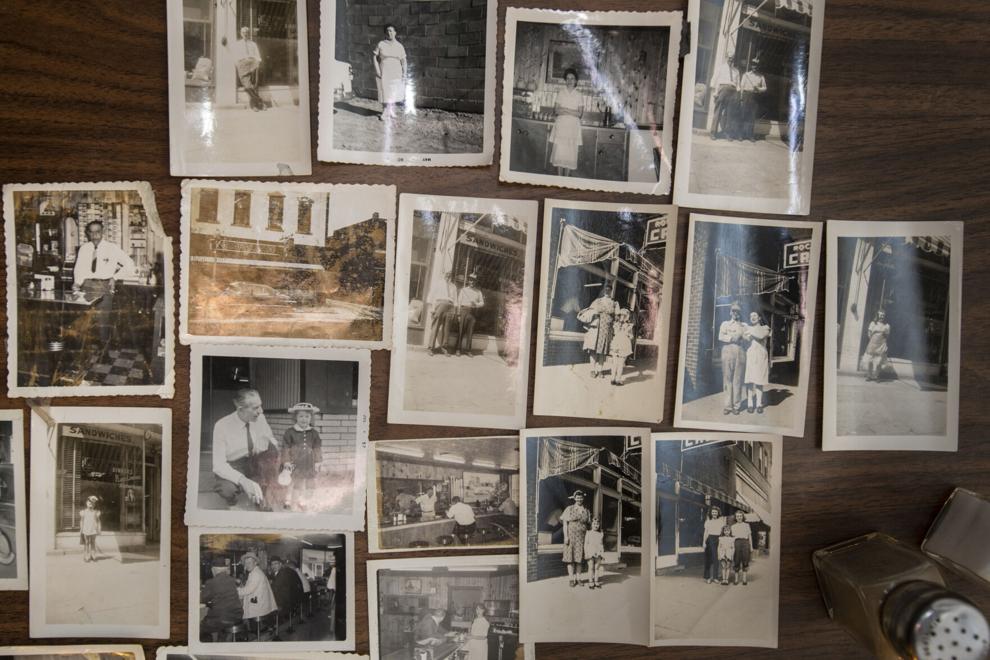 After selling the Rocket, the family ran a small lunch counter on Mulberry Street in Des Moines before heading to Leon, Iowa, when the chance came to run the Chef Café, located across the street from the Leon High School. They lived in Leon from 1950-54 then wound back up in Indianola and again took possession of the Rocket Café. They also briefly ran a café in the Beaverdale area, but road construction made it difficult for customers to reach it.
The first establishment to have the name Crouse Café was located on the north side of the Square on Salem Avenue. Around this time, Cleo got the opportunity to cater food for the Adlai Stevenson presidential campaign, serving up fried chicken and homemade pie. This was to be the first of many occasions the Crouses prepared meals for Democratic campaign stops. A restaurant opened in 1960 in Knoxville, but it was not successful.
Their oldest daughter Bobbie Lou died of cancer in 1959. In 1963, Nickie graduated from Simpson, Ruthie became a waitress and Richard Crouse died of heart failure. Also that year, the restaurant sold to their son, Richard Jr. and wife Bonnie Crouse. They put their children Bob "Bobby", John and Cindy Babbitt to work at the restaurant from the time they could walk.
"It took away a lot of our time from home because we've always worked on holidays and weekends and did a lot of catering at one time," John said.
John's earliest memory working in the business was carrying pop bottles. He bussed tables to earn money to purchase a season pass to the pool. In 1970, the café moved to its present location. John and Rhonda got married in 1978. She's been working at the café since she was 15 years old.
"The menu used to be very simple," Rhonda said. "And now we almost feel like we have too much."
Customers, and yes some people eat at the café daily, can taste the memories. Former Warren County auditor Beverly Dickerson, who died in 2018, shared such a memory with the family that they have kept written down.
Dickerson told of meeting the late senator Ted Kennedy while visiting Washington, D.C. When she told him she was from Indianola, he asked how the onion rings were at the Crouse Café. Indeed, Senator Kennedy had made a campaign stop at the eatery in January 1980. The baby included in the newspaper's coverage of the event is John and Rhonda's son Josh, who now is head cook. He started out his career in the restaurant business peeling potatoes and carrots for a dime.
"There weren't child labor laws back then," Josh said with a laugh.
In 1987, the café passed into the hands of John, Bobby and Cindy.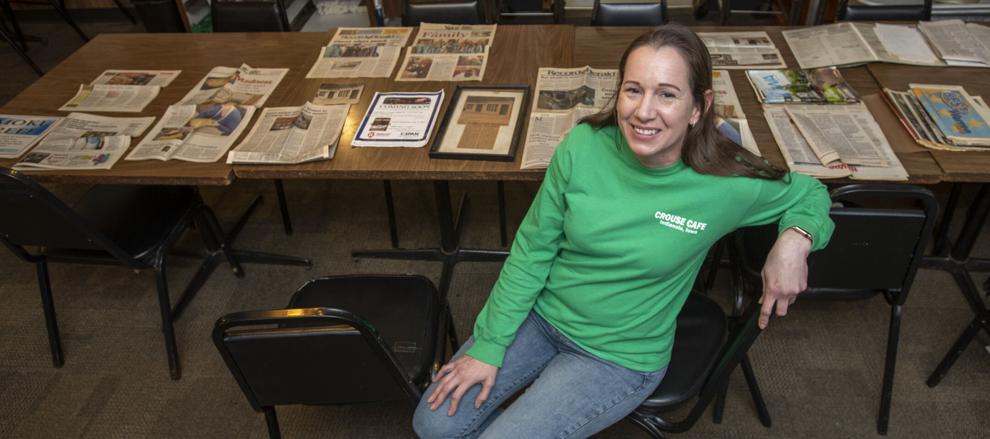 "After mom passed away, we bought Cindy out because she was really just driving back and forth," Rhonda said. "Then we bought Bobby out in 1991 because he got a good offer from Hy-Vee to be deli manager."
Bobby's daughters Heidi Crouse and Abbie Myers have also worked at the café, along with his granddaughter Marley Crooks. Cindy's son Dan Terrell and his wife Dee have too. Their aunt Ruth Englebart still helps out as cashier. John and Rhonda's daughter Kristin and granddaughter Aleigha Strange also have donned aprons and helped out where they've been needed.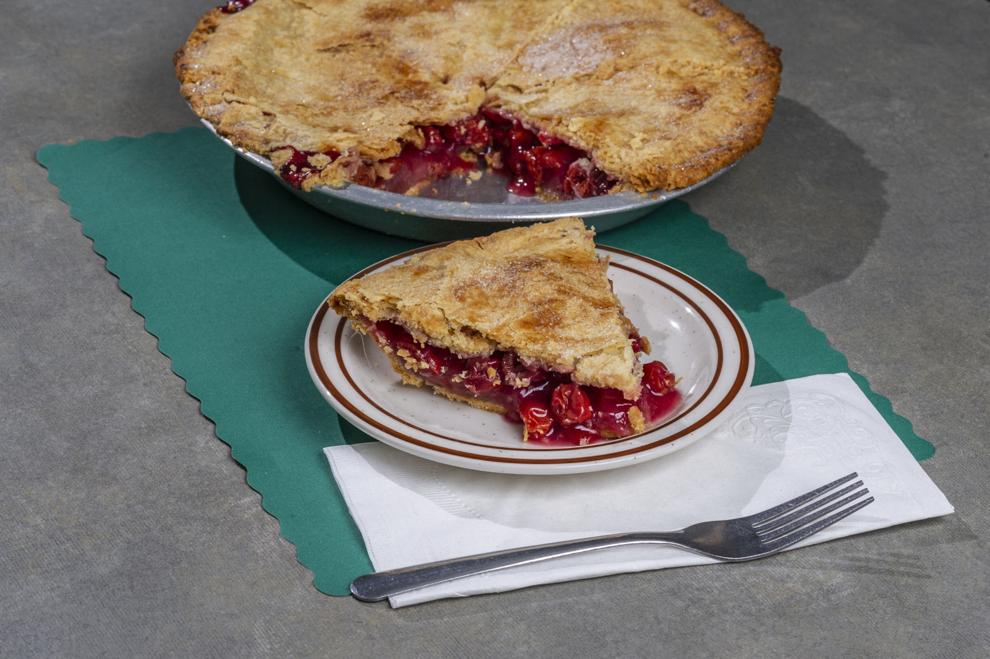 Cleo Crouse started making pies when Crouse's first opened and she also ran the business. Later Nadine Downey took over the pie making. She turned it over to Bobby and then to Rhonda. John tried his hand at baking pies for what seemed like an eternity, but was actually for about a month.
When asked about the recipes, they shake their heads. Nothing is written down.
Love is what makes the pies taste like they do. Rhonda said piecrusts are made from scratch, they don't use canned pie filling and for cream pies, the pudding is made from scratch.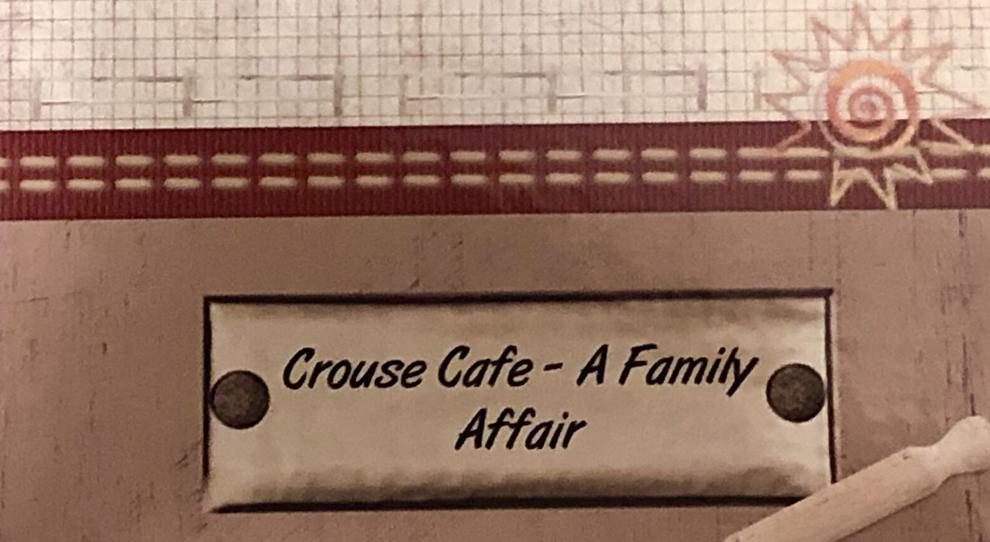 John said a few years back, when the restaurant was closed for the day, someone came knocking at the door. He later realized it was Susan Sarandon and a film crew wanting to come inside for a bite to eat while on location.
At noon on St. Patrick's Day 2020, all restaurants had to cease serving food. Crouse Café closed for April and May 2020. They reopened that June but found carryout orders didn't begin to make up for the loss in revenue.
"It started out pretty slow because we had to do the 50 percent capacity," Rhonda said.
The public rallied, and people were generous with their tips.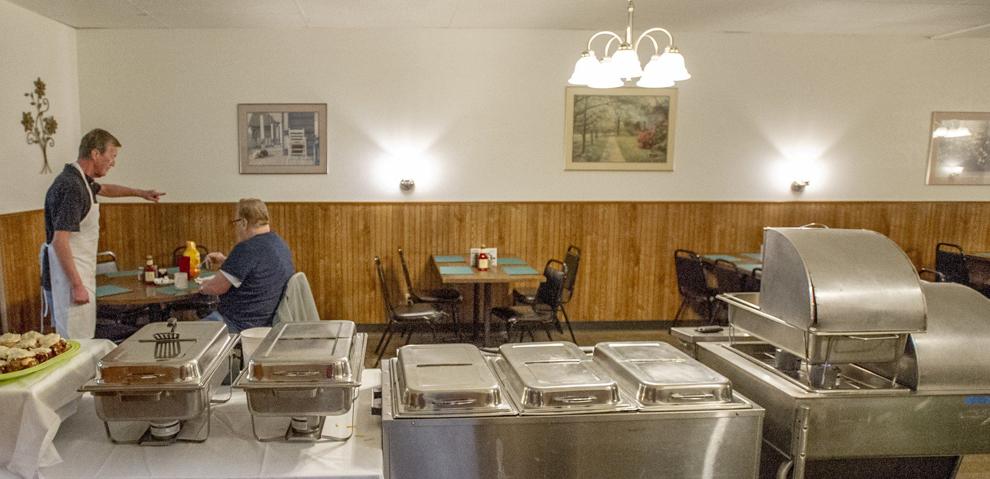 For the last several years, except in 2020, the café has prepared a Thanksgiving Day meal. While the café used to be open daily, a few years ago, they decided to close the cafe's doors on Mondays.
Despite the hard work and personal sacrifices, operating the café has been a rewarding experience for the family. Rhonda said her mother used to say she didn't understand Rhonda and her sister's desire to forgo a social life to work at a busy café.
"I said mom, this is our social life. You get to know your customers and families and get really close to them," Rhonda recalled.
Hours of operation are Tuesdays and Wednesdays from 7 a.m. to 2 p.m.; Thursday through Saturday 7 a.m. to 8 p.m.; and Sundays 8 a.m. to 2 p.m.