Sip, shop, relax by a crackling fireplace. That's the agenda for a unique holiday market returning to Indianola for a second year.
The Mistletoe Market will be held from 10 a.m. to 4 p.m. this Saturday, Nov. 27, at The Cottage, 201 E. Salem Ave.
"For the most part, you're going to see vintage and antique," said Keisha Thompson, one of its organizers, of the merchandise. "A lot of Christmas décor and things for gifts."
Vendors this year will include Beth Cort-Voltmer of Burlap and Roses in rural New Virginia, who initially had the idea for Mistletoe Market; Thompson of 1 OAK, based near Milo; and Debbie Davis, who runs Little Debbie's Junk in Trunk in Des Moines.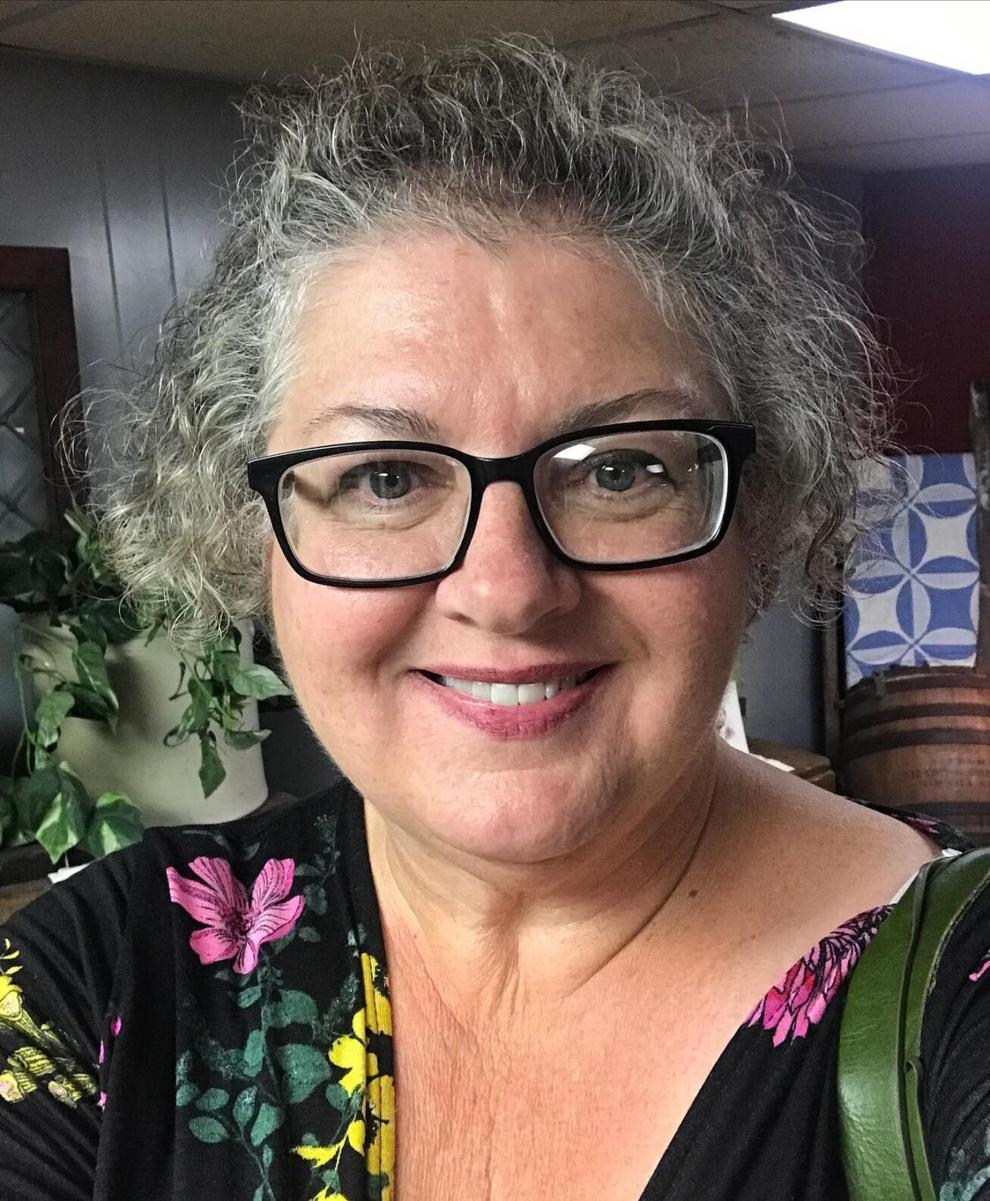 While Cort-Voltmer and Thompson are returning from last year's inaugural event, Davis is making her debut. In 2020, the third vendor had been Denette Lickess of The Mosaic Rooster, who this year is focusing instead on cheering on a son playing college sports, Thompson said.
"It was wonderful," Thompson said of their first Mistletoe Market. "It went so well. … At one point, my friend was helping us kind of check in on things. She was like, 'Do you know there's a line outside, down the sidewalk?!'"
Thompson estimates that between 250 and 350 visited. A limited number of shoppers were welcomed inside at once to keep the venue uncrowded in light of COVID-19, the plan again this year.
"Masks will be encouraged, but not required," said Thompson, adding that she's opting to self-isolate as much as possible leading up to the event to ensure that she's healthy. "We just want people to feel comfortable."
And cozy. When visitors arrive, they'll first find an outdoor display of items to create a porch pot. These wintertime arrangements replace their warm-weather counterparts, with the likes of spruce branches or vintage ornaments tucked into an existing pot or something entirely new and unique.
"I'll have some examples, and then people can buy their own real evergreen swags and birch logs," Thompson explained. "I do custom porch pots as well. Last year I did quite a few of those."
Once inside, they'll have a chance to warm up by a crackling blaze in the fireplace, a cup of freshly brewed hot apple cider in hand. Holiday music will be drifting through the air, and an especially festive spot will be set up for photo ops.
Then, of course, on to shopping. Although Thompson, Cort-Voltmer and Davis all specialize in vintage, repurposed and handcrafted items, each will bring her own unique flair to the Mistletoe Market.
As a flier for the occasion points out, Thompson's business, 1 OAK, stands for "One of a Kind," and that's exactly what she hopes to offer customers. "From farm to boho, vintage to plants, you'll be sure to find a statement piece for your home or the perfect gift," it reads.
Thompson also will be taking orders for holiday plants that will be available for pick-up the following week. She'll have some on display at the Mistletoe Market, like a lavender tree with its festive frosted leaves, or a Norfolk Island Pine that looks like a little potted Christmas tree.
Meanwhile, Cort-Voltmer focuses on "artistically creative vintage and made" offerings. "Her up-cycled and refreshed merchandise combines vintage and new with a modern farmhouse vibe."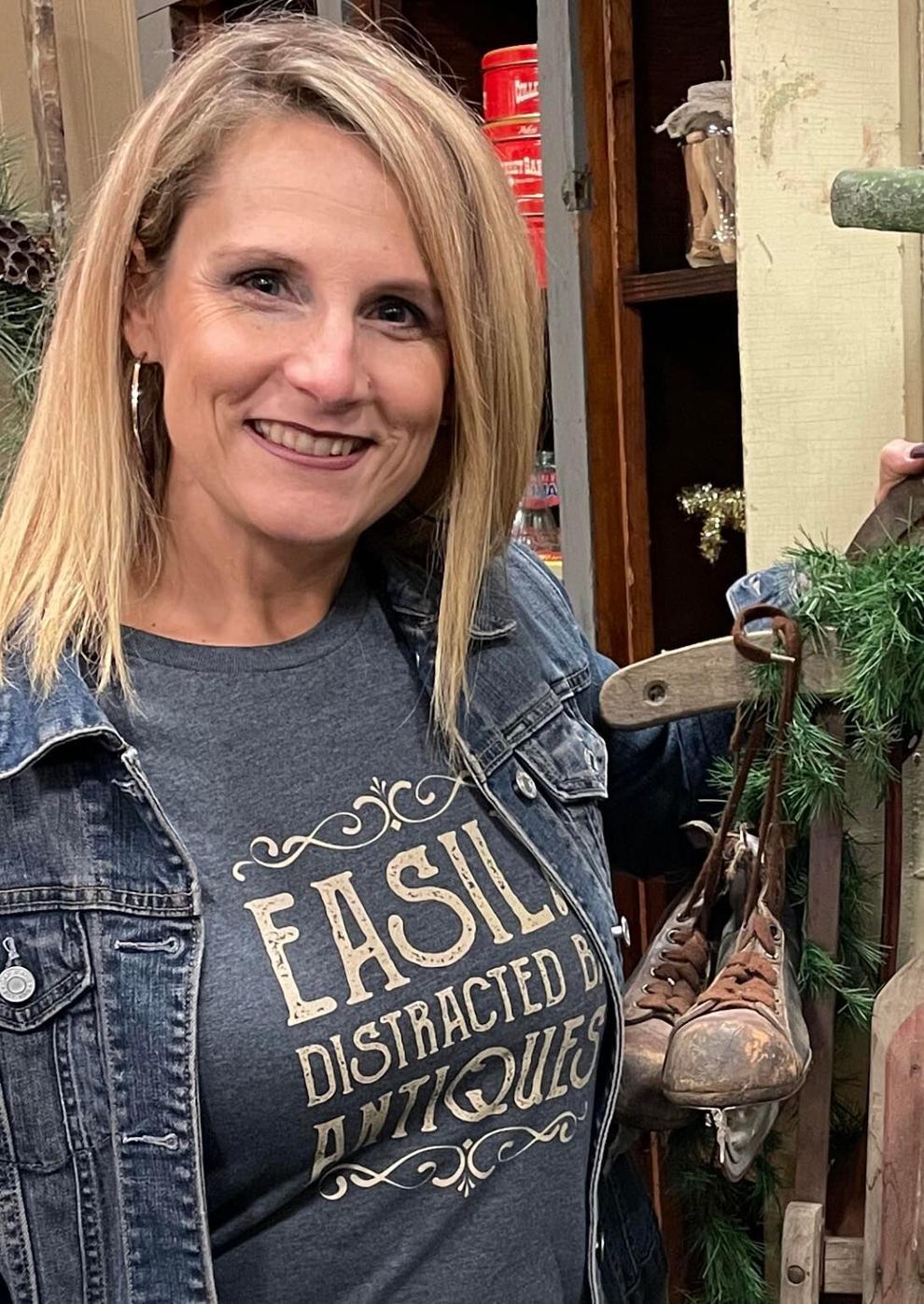 Davis's selection of goods will have its own distinct flair as well, gravitating toward "primitives, rusted beauty and antiques to add to your holiday décor, served up with a side of holiday cheer!"
Thompson said that curating items for the Mistletoe Market has been an ongoing, fun process. Even her parents, Monty and Renee Collins of Pleasantville, and aunts have enjoyed keeping a lookout for items on Thompson's "wish list" for 1 OAK's inventory.
"I am always on the hunt, any time I go on a trip or a vacation, just out and about. If I have five minutes and I see a sign for an estate sale or even a yard sale, sometimes I'll just pop in and find some treasures that way," she said.
"It kind of turns into an episode of 'American Pickers' where I'm like, 'Let's make a pile, and let's make a deal,'" Thompson continued, laughing.
Especially when it comes to the holidays, vintage items seem to shine. That goes for old-time Christmas décor, she said, but also something like a figurine or mug that brings back fond memories.
"Maybe you see something that sparks a memory: 'We used to drink out of mugs like that every year at Grandma's!'" she gave as an example. "It's so neat to hear the stories that people share."
And Thompson is looking forward to hearing lots of stories, and see plenty of treasures find new homes, on Saturday.
"There will be a little something for everyone," she said. "It'll be a fun shopping experience like no other, I think. I don't know of anywhere else where you can drink cider by the fire and shop."