2020 is a year no one will soon forget — whether it's the challenges of educating students during the COVID-19 pandemic or what Indianola officials say are a recent record of new building permits.
And the hard work that went into moving ahead in both of those areas is continuing into 2021.
CITY OF INDIANOLA
The city of Indianola reported last week that it had issued 200 building permits in 2020 with a valuation of more than $25 million, the most permits issued since 2002, said community development director Charlie Dissell.
At the same time, he and city manager Ryan Waller say they laid a good foundation for the coming year.
"Looking forward to next year, we final platted 116 lots this year, which is great," said Dissell. "And we also have given preliminary approval this year to 140 additional lots that still haven't been final platted yet should all be platted next year, and we're still talking to a few others that haven't submitted anything yet that we'll be looking forward to next year."
Final platted lots are lots that are ready for construction, with roads, sewer and water and other services ready to go.
"You can tell what's going to come next year, based on what happened last year," he said. "So I can say with confidence unless something big happens, we're probably going to have a pretty similar year, next year.
"And residential breeds commercial," said Dissell, including Dollar Tree, which should open by April or May.
New homes and businesses aren't the only things Waller says residents will see in the next year.
Iowa Avenue paving will be finished by August, said Dissell, and the new Indianola streetscape should be well along by the end of 2021. The council will review design concepts and plans to convert Buxton and Howard streets to two-way during a meeting in January, said Waller. Work also is continuing on the city's new wastewater treatment plant, which is slated for completion in summer of 2022.
But city officials also will be working behind the scenes, preparing projects that won't come to life for another year or so, including engineering for paving projects on Hillcrest and K Street.
Dissell and his team will finish updating land use codes — while the recently completed comp plan offers city officials a vision of what the city should look like in the future, the land use codes create the rules that bring that vision to life, said Waller.
"It's not glamorous, it won't be on people's radar, but it's really, really important as you set the future," he said.
One thing people should see by the end of the year is tentative plans for a new public library and city administration building as well as renovations to turn the current city hall into a public safety facility.
The city is continually working in cycles, the two said.
For instance, Dissell points out, they need to think now about creating lots for new homes for the future.
"Next summer we have to start the preliminary plat process of new ones that would then come in in 2022," he said.
INDIANOLA SCHOOL DISTRICT
Even though COVID-19 will still be a hot topic at Indianola Community School District in the new year, district leaders are hoping for a shift in the conversation.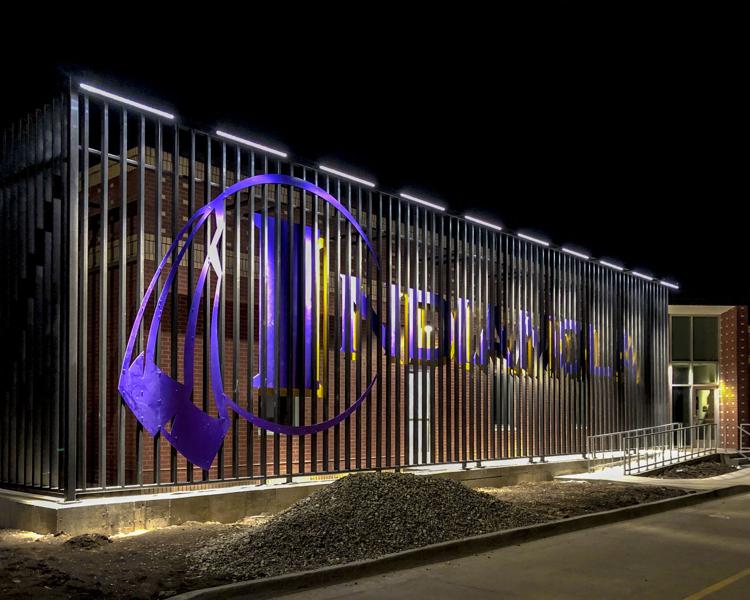 "So far this year, the focus has been on having students participate as fully and normally as possible," said Superintendent Art Sathoff, as 2020 drew to a close, "understanding that families have different circumstances and being mindful of what is being asked of our staff."
For the entire first semester of the 2020-21 school year, ICSD utilized a hybrid learning model in which onsite classes were available five days a week, along with an online option for any family who preferred it.
"Going forward," Sathoff continued, "we need to take a hard look at learning gaps and how to address intervention needs for students. We also want to continue to support social, emotional and mental health needs of students and staff as we push for academic achievement."
The Indianola School Board voted to continue the hybrid model into 2021, but with a potential change in the schedule for onsite elementary learners.
Onsite classes have been dismissing 90 minutes early daily to allow teachers time with online students as well. But at the elementary level only, in-person school days could return to full length on Jan. 20, the beginning of second semester on the traditional school calendar.
The change hinges on the hiring of an online special education teacher, which the district focused on in December.
Ninety-minute early dismissals would continue on Wednesdays, and online classes would still be an available, although now families would be asked to commit to a nine-week time frame.
Regardless of how elementary students are learning, a new tool may be on the way.
"At some point, we will have iPads for preschool students and Chromebooks for K-5 students, too," Sathoff said. "Devices are widely backordered with the pandemic, but having devices for PK-12 for each student will be another change."
One potential, and major, change on the horizon has nothing to do with COVID-19 at all: a proposed new auxiliary services building that would replace the current bus barn deemed at "end of life."
If voters approve the anticipated $10 million bond issue in a vote next September, the new structure would house transportation, food services, and the buildings and grounds department, each with its own dedicated space.
The bond issue might also fund a number of possible renovations: at the high school, the entries and common areas of the north gym and auditorium, as well as the south side of the building near the circle drive. At the middle school, additional classroom and office space could be created in the library.
A "yes" vote on the bond issue wouldn't mean a tax increase, say district leaders. Watch for more information from ICSD in the months ahead, including a more definitive vision for the project.
"This is not an exhaustive list," Sathoff said in December of possible renovations, "and different or additional priorities could emerge."