Charlie Dissell, Indianola's community and economic development director, will serve as interim city manager after Ryan Waller leaves the city on Friday after six years as city manager.
The city council approved the appointment in a council meeting Monday that started with tears, ended with tears, and voted in between on the city structure after Waller's departure.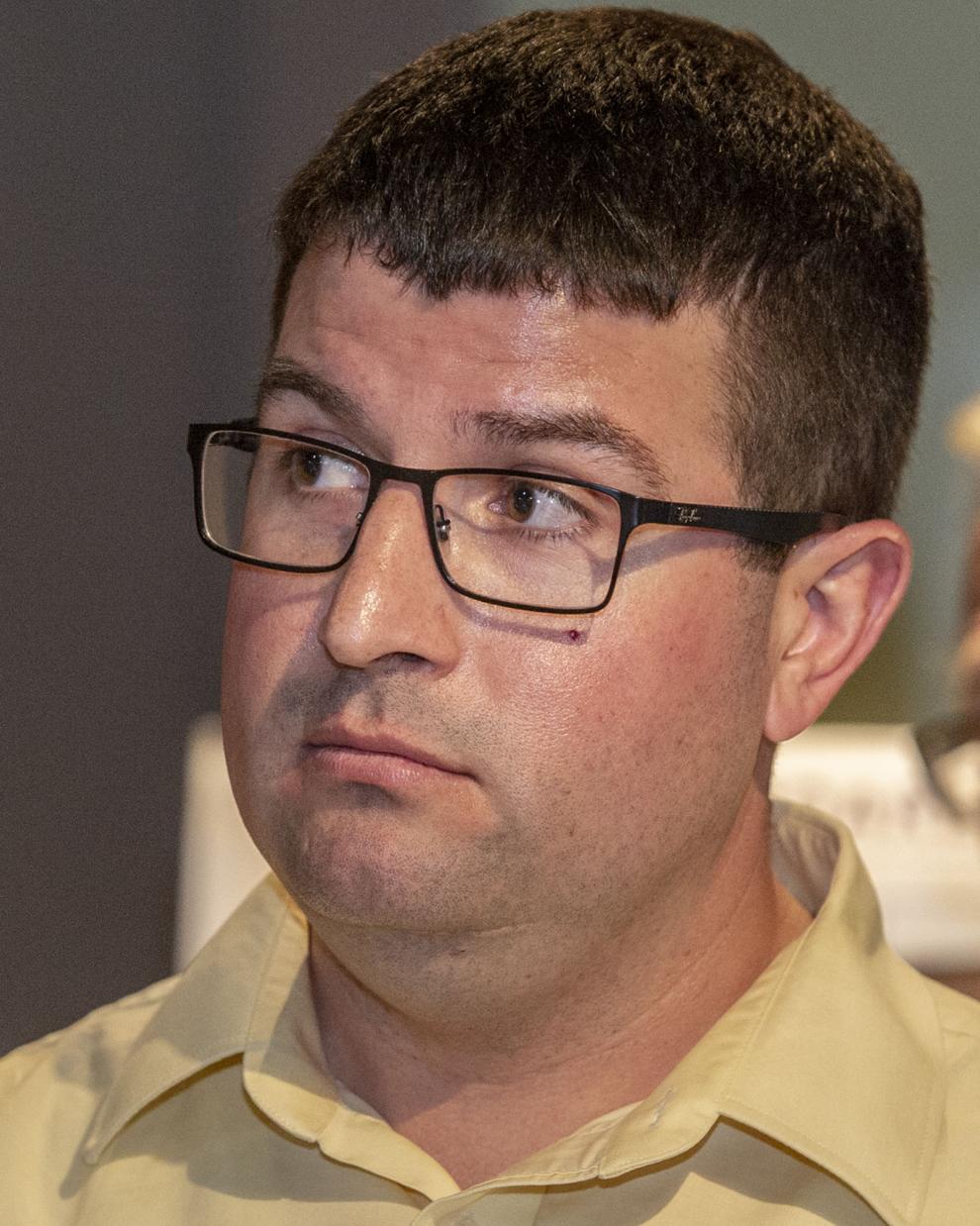 "Whereas, Ryan was a mentor and a leader to everyone in the organization, educating and motivating staff to complete the city's mission in order to make Indianola a great place to live and work," said Mayor Pam Pepper, reading a proclamation recognizing Waller's service to the city. Pepper choked up up as she told Waller that "whereas in honor of the city manager, who has changed things in this organization, for the better, we bid a fond farewell and wish you and your family success in your new community."
Waller himself choked up at the end of the meeting as he thanked the council, city staff and his family for their help over the years.
"I've been in local government for 20 years and have a tremendous amount of respect for people that choose to run for office," he said. "To put themselves out there with zero recognition, zero compensation, all the headaches, all the criticisms, all while you're trying to do what's best for the community. So thank you all for your service to this community. It is your vision and your leadership that allows us to do a lot of the great things that continue to happen in this community.
"I just want to say thank you to my family, because they are the very reason why I do everything that I do," he added, addressing his wife, Liz, and children Emma and Hayden, who had front row seats for the occasion. "You guys are the best."
Dissell will take over as interim city manager effective Nov 21 at a salary of $139,575.56. According to the resolution approved Monday the agreement will "terminate upon the hiring of a city manager at which time he will revert back to the community and economic development director."
The council also approved a resolution moving Jackie Raffety, who has been deputy city clerk, to city clerk, also effective Nov. 21.
Andrew Lent, who has been finance director, also is now assistant city manager, said Waller after the meeting,
"It's a title change that was done as part of his performance evaluation," said Waller, adding that he didn't have the exact date of Lent's last review and noting that while the appointment of city clerk and interim city manager rests with the council, decisions on staff roles sit with the city manager.
"It's primarily as CFO (chief financial officer)," said Waller. "His job duties aren't changing."
Waller said the city structure needed to be more "hierarchical. This organization is extremely flat."
Join us in thanking Ryan for his service to our community. Public invited.
The council also approved a salary change for Lent to $121,829.46; Rafferty to $62,677.06 and Cassandra Mosher, deputy city clerk/administrative clerk, to $47,785. Dissell also received an increase to $115,590.53, which will be paid when he returns to his duties as community and economic development director. All of the changes are effective Monday, Nov. 21.
There will be a farewell party for Waller at the Indianola Activity Center from 2 p.m. to 5 p.m. on Friday, Nov. 19, said Pepper. The event is open to the community.