The sound of heavy metal music is soon to descend upon Indianola.
KnotFest is expected to draw as many as 30,000 people to the Memorial Balloon Field east of Indianola on Saturday, members of the Indianola City Council learned during a regular meeting Monday.
"This is the first time we've actually had a large event out at the balloon field," Jim Stockberger, board president of the National Balloon Classic, told the council. "With that, we understand there's going to be some heartaches. A lot of traffic is going to be here. Be patient. It's probably going to inundate some of our businesses."
Stockberger said that he had been told that during previous concerts Hy-Vee had sold out of ice and Burger King had to close when it ran out of food. "To have 30,000 people coming to our amazing community is pretty cool," he said.
The first band will appear at noon and Slipknot will appear around 11 p.m. to 11:45 p.m., Stockberger said.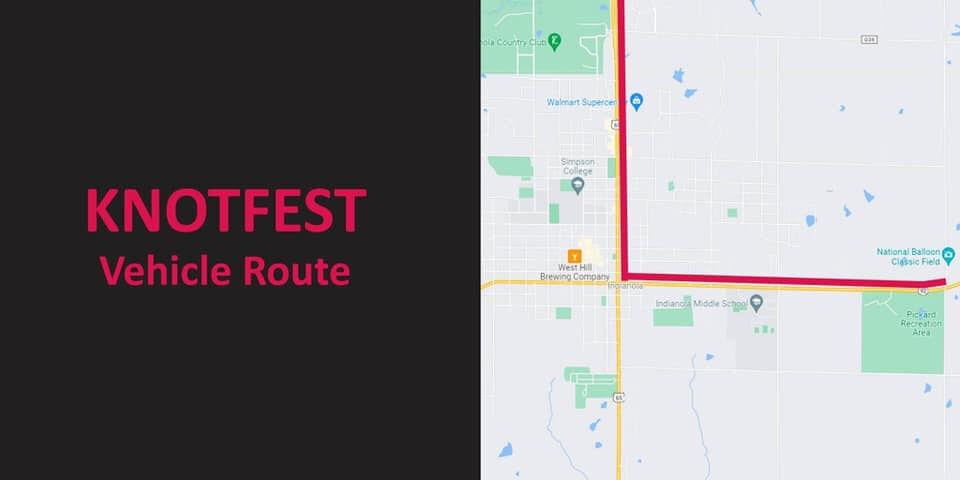 Rich Ramos, who serves as ground site manager and director of operations, said due to parking constraints on location, people can park at Southridge Mall and be bussed to the site. The 35 buses will run all day until 2 a.m. and will actually go through Carlisle and down S23 to Hwy. 92 and over to the field. Cars will come down 65-69.
Most people will arrive between 10 a.m. and 5 p.m., said Ramos.
In another report, Indianola YMCA advisory board vice chair Mike Baethke told the council that the Y has not yet recovered from COVID. The agreement between the city and the YMCA calls for the Y to present an annual report, which officials did on Monday.
"Fiscal year 2021 has been challenging in many regards," he said. "We have not yet recovered our membership to the 2019 memberships. Our family units have not recovered also. It's going to be a slow process."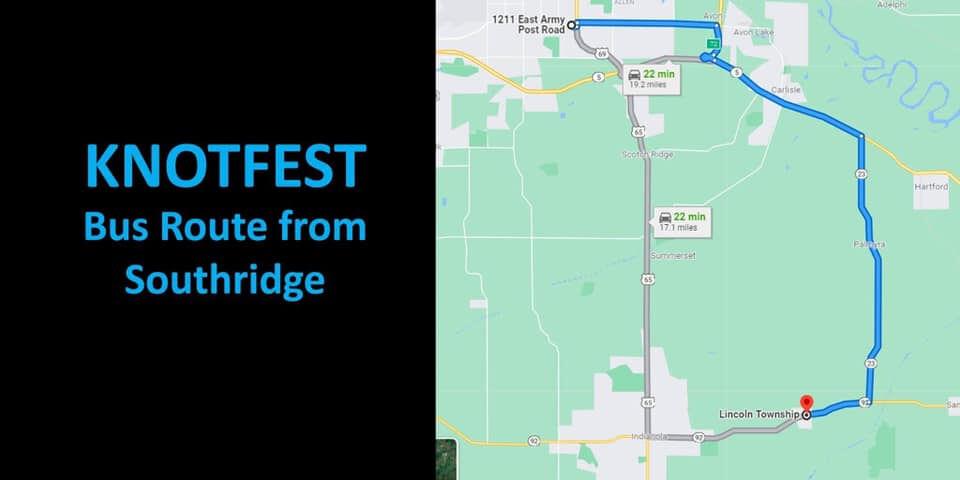 The Indianola YMCA is at 75 percent of its pre-covid membership, added Leisha Barcus, president and CEO of the YMCA of Greater Des Moines, but is at 96 percent of its budgeted membership revenue. Overall, revenue is down about $26,000 from the budget, she said.
To help entice families to spend $92 a month on membership, the Y is planning several family-friendly programs at no additional cost, Baethke added.
"In order to get those families back, we're going have to show that we're offering value," he said.
The fiscal 2021 campaign that sought to raise $121,000 actually raised $68,923, he said. The board documented the campaign and will look at the process as they prepare for the 2022 campaign. They also developed a six-month planning process and is meeting regularly to update it.
"We need to be on a nine to 12-month planning cycle with regard to budgeting, programming and marketing," he said. "We are nine months away from our summer programming. We have to sell that product."
While Indianola did better than its budget, "what's challenging is we are still losing a considerable amount of money," Barcus said. At the same time, revenue at the broader Y is at 74 percent of its budget, she said.
"Unfortunately, we've gone from a $19 million organization pre-Covid to a $14 million organization," she said. "I know that is not out of line with YMCAs around the country, so we're all struggling and working to get back to pre-Covid."
Barcus said the Y has sold its Waukee location and Y Camp but the Y is leasing the facilities back from the buyers.
"We aren't closing any facilities," she said.
Barcus said she has asked the district director work with executive director Heather Hulen, who also serves on the Indianola council, and the city of Indianola to assess the Indianola YMCA.
"I want to understand what gaps this community has in its health and wellbeing and its youth development work, and where can the Y possibly impact the social service needs of Indianola," she said.
In other business, an update to the city's ordinance on ATVs and snowmobiles will allow residents to operate the golf carts on streets with a posted speed limit of 35 miles per hour or less, said Charlie Dissell, community and economic development director.
"The state also does mandate that they cannot be allowed on primary roads that go through the city, which would include Highway 65/69 and 92," Dissell said. "They can cross."
The vehicles can only be operated between sunrise and sunset, said Dissell.
The council approved the update unanimously.
Council members also approved a resolution to nominate the Streetscape Steering Committee and the Comprehensive Plan Steering Committee for the Small Town America Civic Volunteer Award, which is sponsored by Civic Plus, the company that provides the Indianola city web site, said Jackie Rafferty, assistant city clerk.
"It is intended to support the retention and recruitment of local volunteers," she said.
One hundred winners will be chosen and the top three will receive prizes ranging from $5,000 to $20,000, said Rafferty.
The council also agreed to suspend its purchasing policies to allow Rick Graves, wastewater treatment director, to hire a new company to haul biosolids.
Graves told the council that the city's current hauler, Sludge Haulers, had gone out of business and terminated its contract with the City due to the financial impact of Covid-19.
"Sludge hauling is supposed to start when the crops are out of the city farm field in the next couple of weeks," he said, adding that he had contacted three potential vendors for quotes. Suspending the policies will allow Graves to select a new vendor more quickly.
In other business, Mayor Pam Pepper proclaimed Tuesday, Sept. 21, as a Day of Peace throughout the City of Indianola. She also proclaimed Sept. 19-25, 2021 as Water and Wastewater Workers of Iowa Week in Indianola.