How are you related to the Indianola school district? Do you have children, a graduate or other?
i am related to the ICSD by receiving my K-12 education from the Indianola schools. two of my children are graduates of IHS and i currently have two high school students.
What level of education have you completed? What qualities or expertise will you bring to the Indianola school board?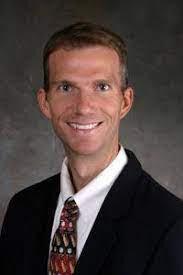 My education includes medical school and residency in family medicine.  the qualities i would bring to the school board are listening to and communication with people, and making a plan with them. i have not been active on a school board in the past and therefore i have no expertise. 
What are the top three issues you care about while running for school board? Did one of them propel you to run and if so which one?
i am not sure i have a top 3, but i will mention that mental health is a very strong cross-over with what i do on a day to day basis. Another issue is that i want to make sure we keep CRT out of ICSD as it is anti-American and divisive rhetoric. Thirdly, we need to make sure our scores in math and reading are better. 
Research shows that lower class size helps children, especially those from lower economic levels. Do you think it's important to maintain small class sizes and if so, what will you do to support that? Are you willing to raise taxes to add teachers and/or space to accomplish that goal?
I fully believe we need to maintain healthy class sizes. we may need to look into re-zoning the elementary schools. i am open to adding teachers/space understanding this involves more dynamics about which i am not fully knowledgable.