How are you related to the Indianola community? What groups, organizations and activities do you participate in and why?
I married my wife, Angie in 1997 and had two children – Olivia and Jack.   After having children, we began looking for a community to live and raise our children.  Indianola had a small town feel that we desired, a college and was close to the Des Moines metro area, so we moved here in 2005.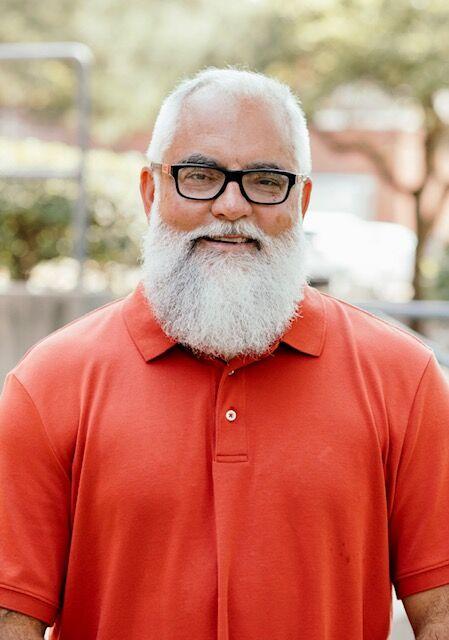 I am a Warren County Soil and Water Conservation District Assistant Commissioner. I am involved in conservation due to my love for the outdoors and my educational background. I oversee our annual tree sales fundraiser, which supports our local district's intern program. My family has also been involved with the National Balloon Classic. This event brings our community together, with months of planning for both the event itself and the commerce surrounding this event. We have also been involved in many school and community activities, due to our kids attending Indianola Schools.
What is your educational background? What qualities or expertise will you bring to the Indianola city council?
I was born and raised in Ottumwa, Iowa – graduating from high school in 1987.  After graduating from Ottumwa, I attended Indian Hills Community College and ultimately graduated from University of Northern Iowa with a Bachelor of Science in Environmental Planning.  After graduation, I moved to Johnston. 
Aside from my educational background, I have a worked professionally as:
Sales Manager at Zooks Harley Davidson
Sales at Freightliner of Des Moines
Owned and operated a small business, Great Outdoor RV Store
Energy Manager at Agriland FS
This work has involved setting financial goals and ensuring long term profitability – working in collaboration with other teams and management. Throughout my professional career, I have obtained varies training and certificates that expands my knowledge base. I am currently in a leadership class through the AGC(Associated General Contractors of Iowa.)
What are the top three issues you care about while running for city council? Did one of them propel you to run and if so which one?
Polarization from the national level to the local level has paralyzed progress within our communities.  I would like to see the council working together as a team with input from the community.  Once we have established that, we can work together, and focus on being a representative council.
In talking to people in Ward 4, these are a couple additional issues that have been brought to my attention:
Infrastructure such as parks and recreation facilities, streetscapes, street repairs and the wastewater treatment plant. 

 Making sure these are completed, being mindful of budgets and quality.  Avoiding "kicking the can down the road" to allow for growth and undo financial burdens in the future.

Recognizing and marketing assets within our community (Schools, Simpson, Des Moines Metro Opera, National Balloon Classic, Warren County Fair) to attract more people to live and visit Indianola. 
What can the city of Indianola do as a matter of policy to expand the range of housing options available for all income levels?
When we moved to Indianola in 2005, Indianola offered a 5-year tax abatement that further influenced our decision to move here.  Tax abatement fueled growth then and long term has added to the community's tax base. The city should consult with realtors, developers, landowners, landlords and the community to determine housing needs and solutions as to what policies need to be put in place within our community.