Mayor Pam Pepper and her opponent Stephanie Erickson shared their visions for Indianola during a mayoral forum hosted at the Black Box Theatre in the Kent Center at Simpson College Tuesday. The event was live streamed on Facebook and broadcast live on KNIA.
Independent Advocate publisher Amy Duncan moderated. Questions were not made available to the candidates before the forum, and Duncan prepared them from suggestions sent in by voters. Candidates got two minutes each for opening comments and two minutes each for answers. Neither candidate ran over on the allotted time for any question.
Erickson is running on a platform centered on community engagement among the mayor and council members and the public. She has resided in Indianola since 2018, having moved from Altoona.
"I like this community a lot for the sense of community that we do have, as far as the people that live here, and I'm hoping that I can make that difference in bridging the gap between our citizens and the city," Erickson said.
Pepper was appointed to serve as mayor 11 months ago after the resignation of former mayor Kelly Shaw. Previously, she served on the city council as well as on the city's planning & zoning commission. She spoke about her years of service to the community and ability to collaborate. She also holds a master's degree in public administration.
"I bring experience, passion and positivity and active engagement to this role," Pepper said.
Candidates outlined their 20-year goals.
"I think we need to continue looking at our growth and our economic development," Pepper said. "I think right now we are doing it in a very planned and smart way. I don't think we want to get too big too fast. I think we need to bring along our services in that process."
She noted that new housing developments impact fire, police and the wastewater treatment plant.
"I think there's a lot of pieces that fall into this, but I think we need to continue to grow, continue to bring businesses to this community. I think we need to continue to support our citizens, and I think we need to keep moving in that positive forward direction," she added.
Erickson echoed some of the points Pepper cited, with some additions.
"A big topic that I actually ran on back in March was that I wanted to grow our industrial park," Erickson said. "We have prime land on the northeast side of town, and if we are going to balance out the burden on the taxpayers, we have to bring in commercial development."
She talked about the need to attract businesses and the mayor's duty to be "the ambassador and the face of the community."
When asked what Indianola could do to attract a wide array of residents and workers, the candidates answered that good paying jobs are key. Erickson spoke about the importance of studying the backgrounds of entities that want to develop in the community. She said she is concerned about the construction of slab homes.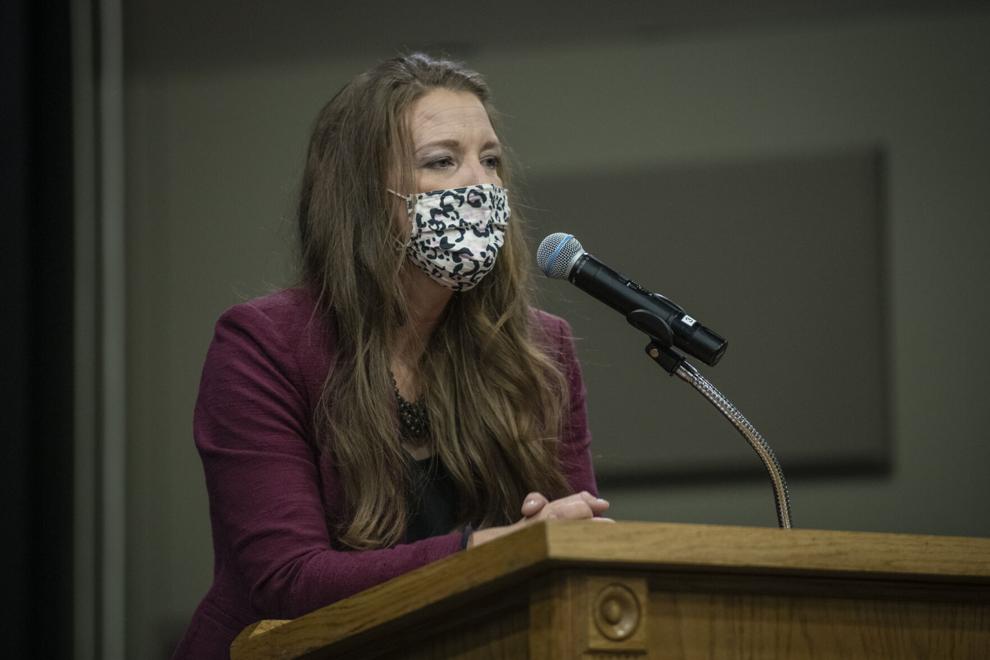 "Even though it's affordable, I think we can bring in better developers and still have affordable housing," she said.
Pepper said the issue requires a multi-faceted approach.
"I think we need to offer good paying jobs and a variety of jobs. We need to have affordable and multiple housing — different types of housing for different folks," she said.
Amenities also factor into a person's decision to live, work or play in Indianola.
"We got to think about what are they going to do after they work and how can they spend time with their families," Pepper said. "There's impacts to our schools, there's impacts to our county, but I think we are up for the challenge and I think we can move forward in a smart way."
Duncan noted that in Indianola, the six-member city council votes on issues, but the mayor does not except in limited circumstances. She asked the candidates why they are running for mayor and not for a seat on the city council.
Pepper noted she has run for both positions.
"When I ran for city council, I said I never wanted to be the mayor, because I liked having a decision, I liked having a vote," she said. "So I enjoyed that time on city council and decided to take a break because I think it's good to bring in some new people and some new blood, new thoughts, new ideas, and then when the previous mayor stepped down, I decided to come back into the fold."
She applied for the mayoral position because she "thought it was time for strong leadership and positivity, and decided that this was the time for me to run for mayor."
Erickson spoke on the 2020 policies and procedures that were passed by the city council that she said abolished the mayor's ability to break a tie.
"But like Pam said, you need to work collaboratively, you need to look at what's it going to take to keep people here in Indianola," she said.
Candidates were told some people in the community feel the city has kicked the can down the road on major projects, while others are concerned about over spending.
Erickson spoke about the library possessing a 37-year-old boiler, concerns about infrastructure and investing back in the community.
"I don't agree that we need to spend money on monuments and flower planters and taking the easement from the county and then being responsible for the tree and the sidewalk, which is what happened when we did take control of that easement," she noted.
Pepper said she believes the city council evaluates an issue rather than responding to it emotionally.
"City council looks at the issues, looks at the budget, gets data to make smart decisions," she said.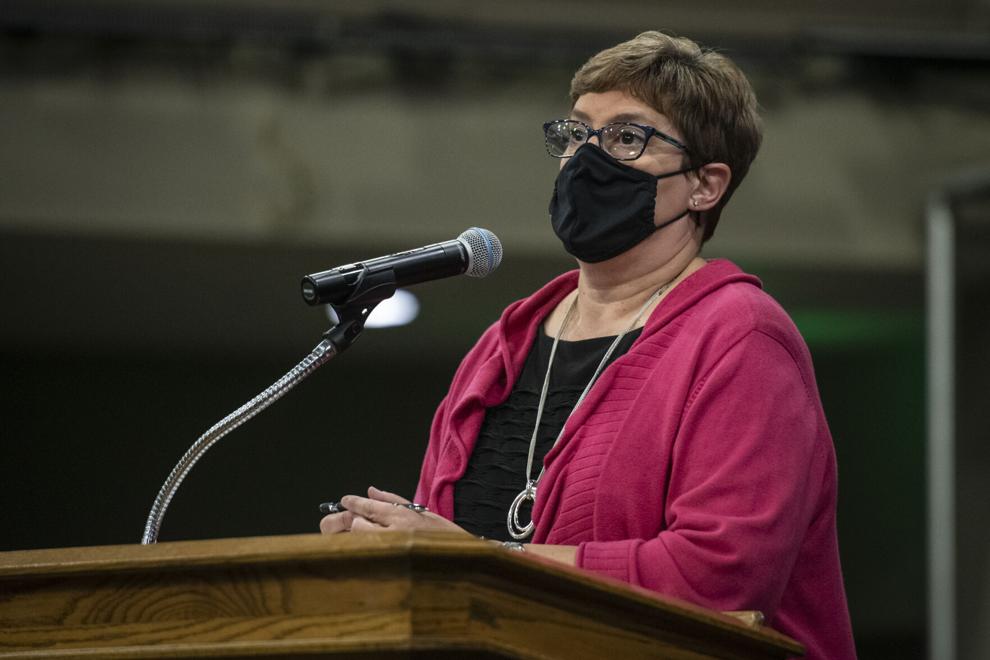 Both candidates said they have an interest in utilizing solar power. Pepper wants to use the city's natural resources and look for avenues that don't result in extra money. Erickson said she had seen a presentation on solar energy but said she didn't know enough about solar energy "frankly I probably should," she said.
Toward the end of the forum, candidates were asked to provide examples in their work lives or public service that demonstrated a solid ability to collaborate. Erickson talked about her efforts lobbying for the passage of House File 215 in 2017 that required more group insurance carriers to cover ABA therapy for children with autism spectrum disorders. She said she continues to advocate for expansion.
Pepper said she's worked through disagreements among city council members.
If the mayor were to receive $1 million to be spent in any way, Erickson said she'd like the funds to go to the HEAL House or Helping Hand. Pepper said she would focus on roads.
Erickson said if she's elected mayor, bringing mental health resources to Indianola would be of paramount importance, noting that Warren County does not have a psychiatrist. She said she identities as a person who feels shut out from decision making at the city level. She said her questions and emails do not receive responses, and that has motivated her to run for elected office.
Pepper said there are a variety of ways people's voices can be heard. She encouraged folks to attend city council meetings, come to her with concerns, and join boards and commissions.
The next forum will take place at 7 p.m. Thursday at the Black Box Theatre where candidates for at-large council seats, Steve Richardson and Randy Bickham, will participate.
A forum for Ward 2 and Ward 4 candidates will take place at Trinity United Presbyterian Church at 7 p.m. Monday, Oct. 11. The final forum will be held at the church at 7 p.m. Thursday, Oct. 21, where the 10 people running for Indianola school board will speak.