What are your thoughts on the proposed combination library/city hall?
This project has been four years in the planning and what it revealed was that we don't have the space for our growing police and fire departments. We have been adding staff in these departments to meet community needs. Currently, the fire department has their equipment in three different buildings. When time is of the essence, we need to have our equipment all in one place. The current City Hall is isn't large enough to house all the staff it is housing.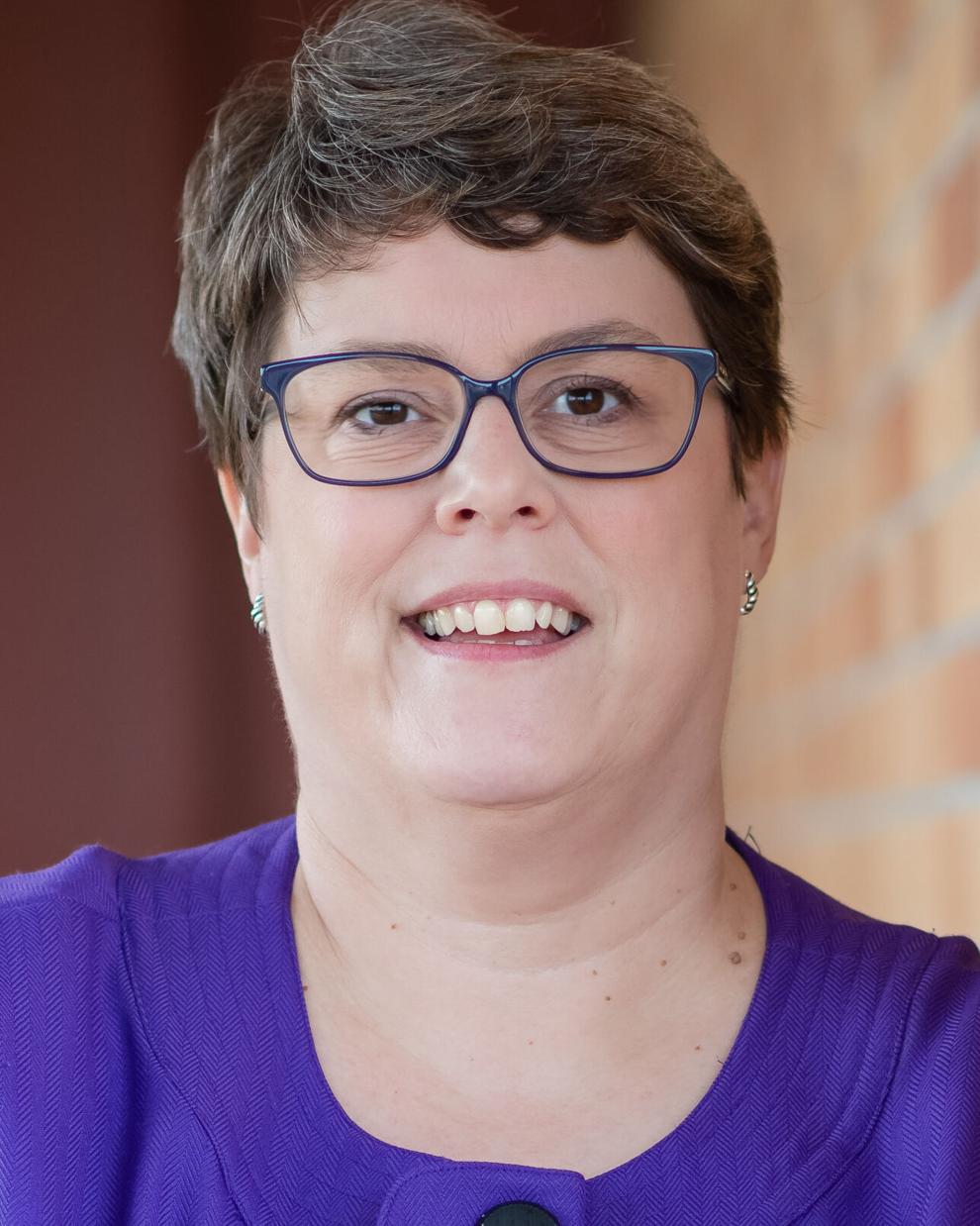 The library has some building failures – a heating system that is antiquated and there are issues with its roof and it has very leaky windows, which could lead to mold. This building is too small for the activities we hold there. We are being proactive and addressing these issues before these buildings hit a point of no return. We have partnered with OPN Architects who have worked in the city before on other projects and work hard to get citizen input. I believe collectively we can enhance these two important facilities that will help us meet future needs. Our city deserves better facilities.
Indianola issued 65 permits for single family homes in 2020 with an average value of $231,000. What kind of housing does Indianola need to attract and what would you do to encourage those types of projects?
The award-winning comprehensive plan talks about the type of housing we need in Indianola. We are updating our building codes, increasing awareness and hosting builders/contractors at an annual breakfast with the hope of spreading the news that Indianola is a great place to live, work and play.
The housing we have going up in Indianola is happening throughout our community and in those areas identified in our comprehensive plan. Homes of various sizes and price ranges are coming. This is all good! I believe we are on the right path  –  taking a balanced approach. Along with housing, we are working on our roads, our stormwater sewers, our city square and our new Water Resource Recovery Facility. All of these have an impact on the housing market.
I want to continue to be proactive with builders in the greater Des Moines area. I want to invite them down for personal tours and answer their questions. I think we need to continue to look at all levels of housing projects. I believe the Mayor's role is to be an ambassador for the city.
Local government always seems to have small numbers of residents involved. How would you work to change this to get more people engaged in local government?
I think we have a lot of residents involved in our local government. Citizens are participating in all levels of our city. We have many boards and commissions filled with active volunteers working to improve our community! As Mayor, I'm always encouraging people to apply to be on one of them. Many times, we have multiple applicants to choose from!
We ask citizens regularly to participate in our community-wide surveys. The last survey had 10% of the population responding! We have a Mayor's Youth Council where our high school students can get involved. We asked businesses around the square to provide feedback and be a part of the Streetscape Project. At every Council meeting, we ask for citizen input. We send our City Manager Weekly updates to many citizens – anyone can receive it. This keeps them abreast of all city activities. I appreciate our citizens and their participation.
Recently we have been working with a group of dedicated individuals to bring back the Human & Civil Rights Commission. We have met a couple of times and are doing some research. We want to meet people where they are at and help them find success in their engagement with the city.
If you received a $1 million grant for the city of Indianola to spend however you want, what would you do with it and why?
If I received a $1 million grant for the city, I would ask for community input on how to spend it. But, I would also make a strong case for what some might say is not a glamorous way to spend it. In our latest community survey, citizens said our roads were their most important issue they wanted funded. Our research also shows that our roads are underfunded by more than $900,000. If we want to continue to maintain our high road quality rating, we need to continue to invest in our roads. A $1 million grant would go a long way in moving the city forward on road repair.
Mayors around the country have been a key force behind U.S. action to reduce greenhouse gases. What action will you pursue for Indianola that would help conserve energy and improve our clean energy production?
The comprehensive plan provides some recommendations on sustainable measures. We need to flush these ideas out more and see what is possible to implement. I'd like us to work more with the sustainability committee and get their input.
Currently, we are looking at the improvement of two city facilities – the current City Hall and the library. Both of these buildings need updating. As we move forward, we are asking for feedback on green initiatives. We all need to be thinking of the future and how we can improve the world around us. The City is always thinking about improvements – from traffic signal upgrades that reduce car idling to green technology in the Streetscape project to investing more in our trails, which is not only helping our environment, but also encouraging healthy behaviors! Each of these acts can and will add up to improvement.
I'd like us to look at charging stations for cars, which is our future. I'd also like to look at adding solar panels to various city buildings. And, I'd like to ask citizens, in our next survey, for ideas on ways we can be implement more green initiatives.
What do you love about Indianola?
Indianola is a great community that is family friendly. I love the small town feel with the benefits of the nearby amenities. We have great schools, programs (balloons, fair, opera), retail outlets, restaurants and a great College – all of these add to our quality of life.
Time after time I have seen our community come together to support those in need, this is what I love. May it be to help with a fundraiser for a friend suffering from cancer, to feeding those in need, to helping bring in crops when the farmer isn't able to or by creating games to keep families involved in the life of the community during a pandemic  -- these are the things that make Indianola great.
On a personal note, we felt the love from our community when our oldest son had a liver transplant at the age of 13. Indianolans surrounded our family with love. Once you have experienced this, you don't want to leave.