Warren County Supervisor Aaron DeKock has made it "Facebook official" — announcing during Tuesday's meeting of the Warren County Board of Supervisors meeting, and on Facebook, that he will not seek reelection in 2022.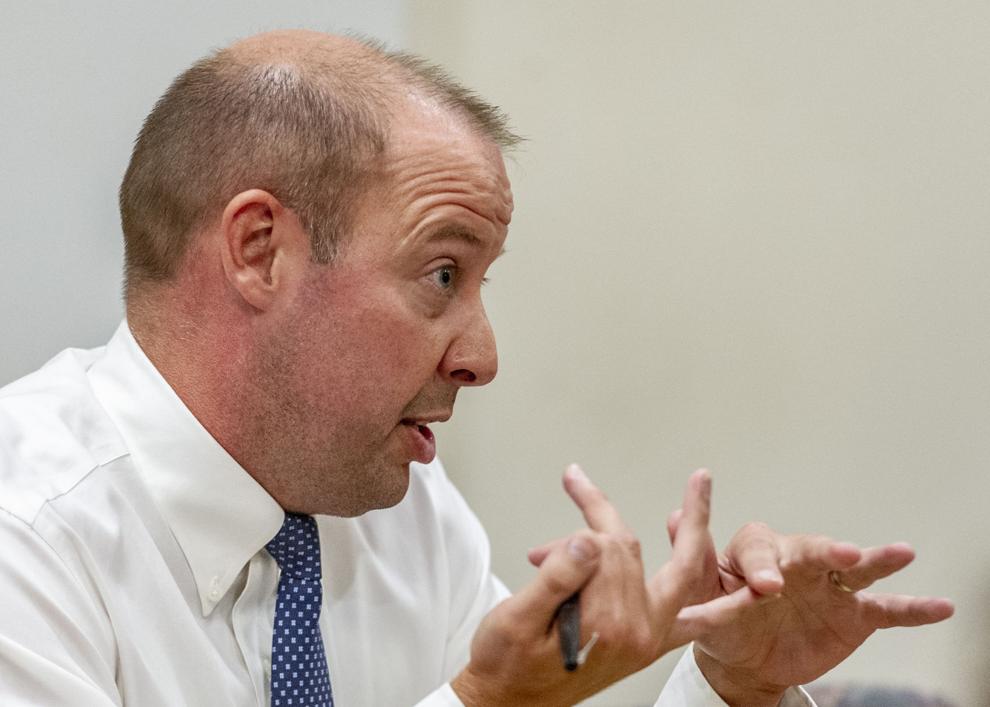 "I ran for the supervisor's seat four years ago because there were a whole lot of things that needed to happen," said DeKock after the meeting. "It was frustrating to me that it wasn't happening. Some of those things have been accomplished and we have 13 more months to go."
DeKock said he never planned to be a supervisor for 12 or 20 years. He also has three children under the age of 10 — "for timings sake it just isn't super conducive." He said he doesn't plan to be on the ballot for any position in 2022, although might run for a new position sometime in the future.
2022 will be a good time for a newcomer to step in, he added, since new district lines will be in force. Voters also will cast ballots on whether to move to a five-member board on the same election, he added.
"Budgetarily the county's in pretty darn good shape," he said. "A lot of the big things are going to be in the rearview mirror, hopefully by then. And someone else can do a good job."
Polly Wright, the county recorder, said during the same meeting that she does not intend to seek reelection.