Warren County jumped to 125.7 cases of COVID-19 per 100,000 people over the weekend up from 101.9 on Friday, according to the Harvard Global Health Resource Center.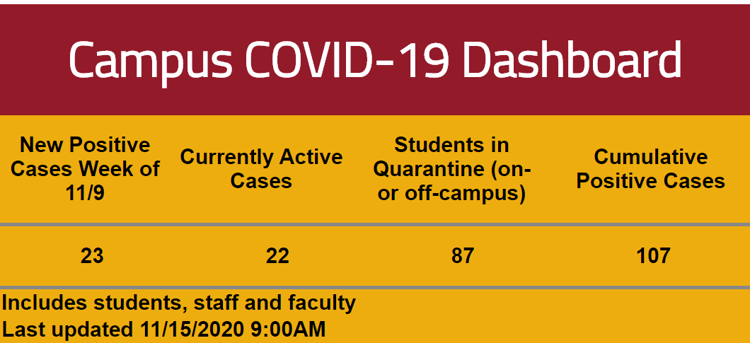 The county was averaging 64.7 cases per day over a rolling seven-day period, said the Center's COVID risk assessment dashboard on Sunday, after the total number of cases in the county climbed by 100 since Friday.
Warren County had 2,137 cases on Sunday, up from 2,037 on Friday. The positivity rating for the county continues to sit at 18.4 percent, the same as it was on Friday, according to the Iowa Department of Public Health. There were 301 people tested between Friday and Sunday, said the IDPH web site. The site also says that 1,144 people have recovered from the virus in the county, leaving 993 active cases as of Sunday night.
The Warren County Department of Public Health does not release zip code specific numbers of cases on the weekend. Those figures will be available on Monday, usually by mid-morning.
The city of Indianola is implementing a mask requirement Monday for anyone entering city facilities, including the activity center and the public library.
Simpson College added nine cases over the weekend for a total of 23 new cases the week of Nov. 9. That's the second most new cases in a week behind the week of Nov. 2, which had 28 cases. That pushes the school to 107 cases since school started in August. Eighty-seven students are now in quarantine either on or off campus. Classes are slated to end for Thanksgiving on Nov. 24, which students finishing the semester remotely.